Headed to a baby shower soon? Traditional gifts of knitted booties and burping cloths are a thing of the past. Moms and dads need gifts that will help them stay ahead of the curve because one thing is for sure, the little baby that's about to come into their world is going to be part of a generation that's hi-tech and totally wired. So help out the new parents by giving them a gift that's headed in that direction. Hi-tech mommy, Cat Schwartz is the gadget director for E-Bay and has some suggestions about what to buy new parents: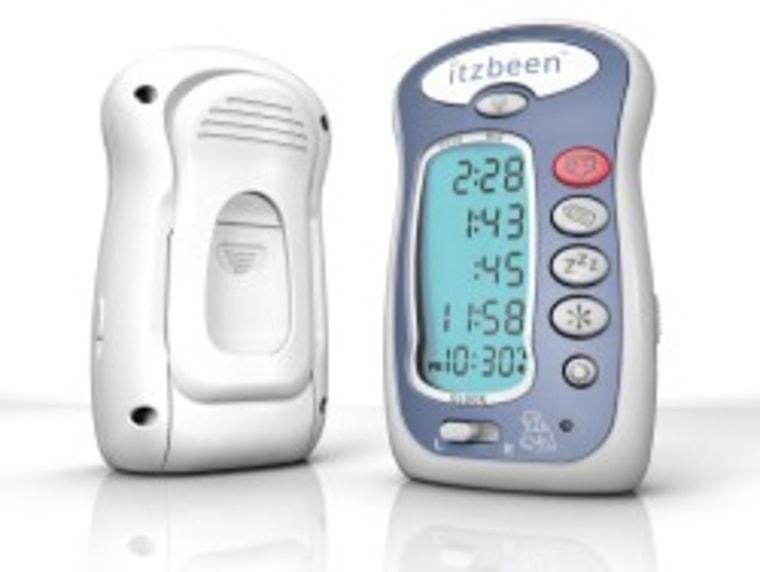 Itzbeen Baby Care Timer ($25, Supermomz.com)
This is a really cool gadget that was invented by a dad who couldn't quite get the timing right on his baby's schedule. It's a multipurpose tool that helps keep you on track and remember when to do what. Forget about notepads and journals; the Itzbeen displays the time since baby's last feeding, diaper change, nap and more. It also has a light for rummaging around in the dark, as well as a right and left breast indicator so mom can remember which side she fed from last. Good job, dad.
"Why Cry" Baby Crying Analyzer Monitor ($82, Whycrycanada.com)
This is sort of like a mood ring for your child that actually works! As a mom I like to think I knew why my son was yelling his little head off, but my husband swore by this gadget. Hold the WhyCry up to the screaming child and a light will turn on in front of one of the face buttons. Turn the device over and read the chart to learn what the face means and what you should try to do to calm the baby down. Amazing!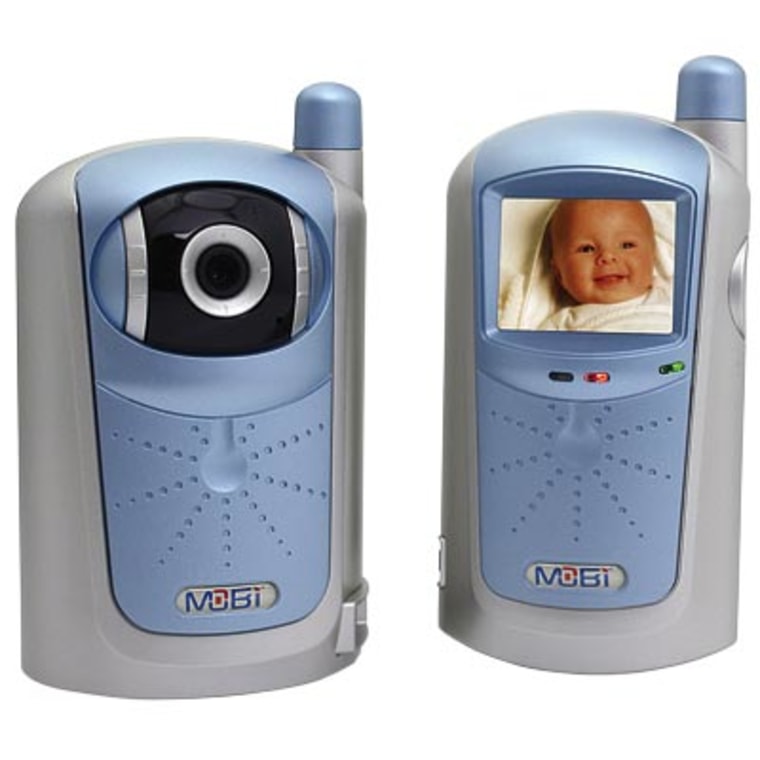 Ultra Mobicam ($169, )
No more wires! This camera and monitor unit are wireless up to 300 feet and allow you to monitor your child from anywhere in the house or yard. I like this gadget because once the child is old enough to start playing independently, you can still keep an eye on them while giving them the space they need to grow.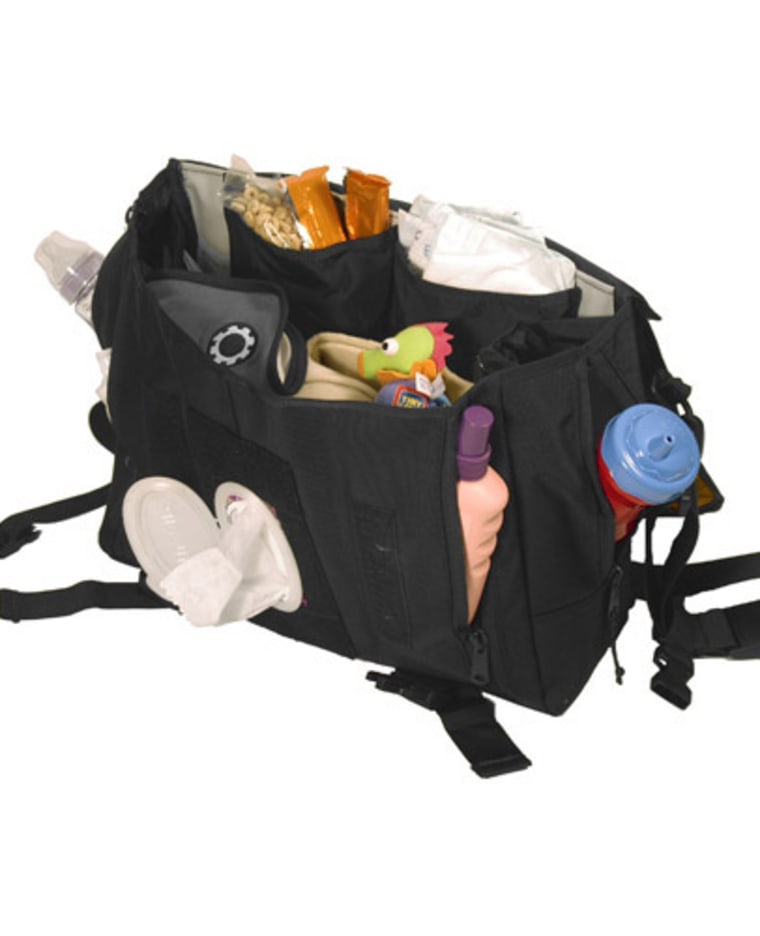 "DadGear" Diaper bag ($82, Dadgear.com) Don't leave dad out of the mix. These diaper bags are made just for him and come in masculine styles like the messenger bag or backpack, both complete with whips windows and bottle storage. They make vests with bottle holders too!
Phillipe Starck Portable High-Chair   ($200, )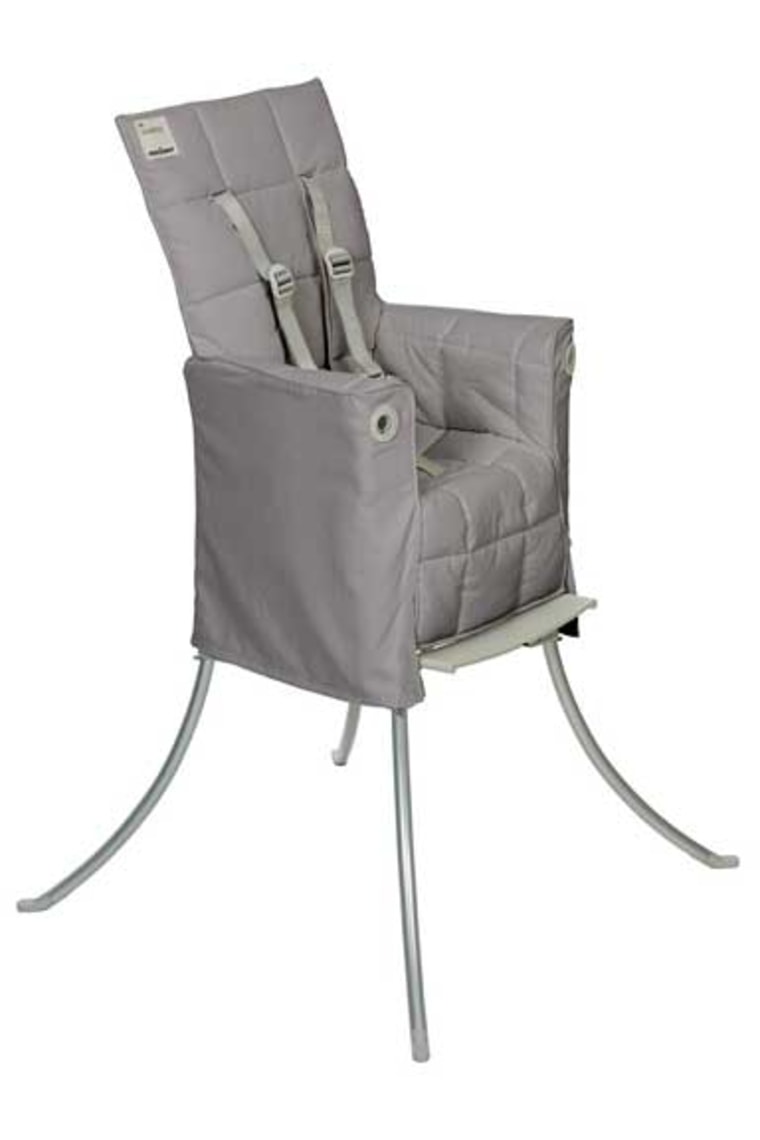 One of the most forward thinking designers of our time has leant his talent to the baby sector. There's a whole line of beautifully designed items, but the portable high chair is really what caught my eye. It is easy to fold up, has a 5 point harness, and comes with a really cool travel bag.






Hannspree LCD TV for Nursery ($399, )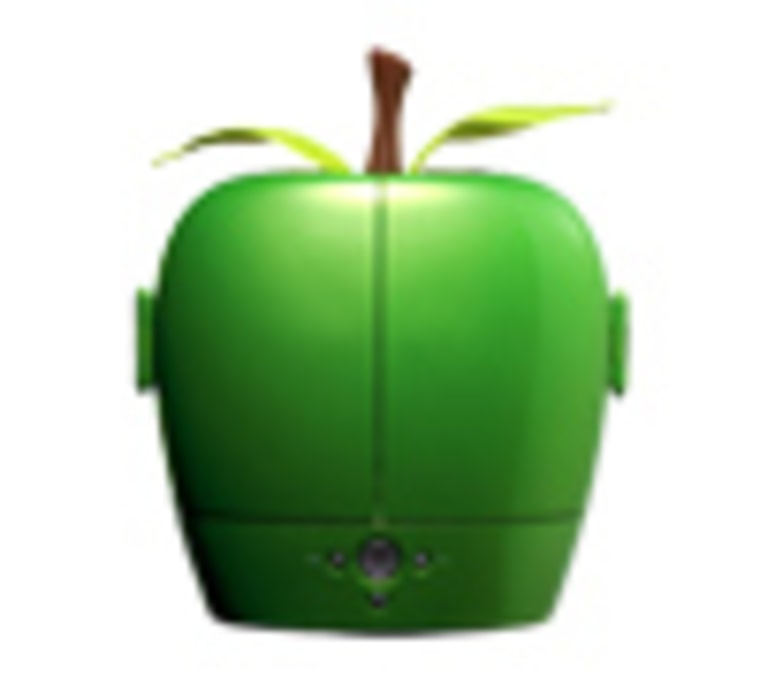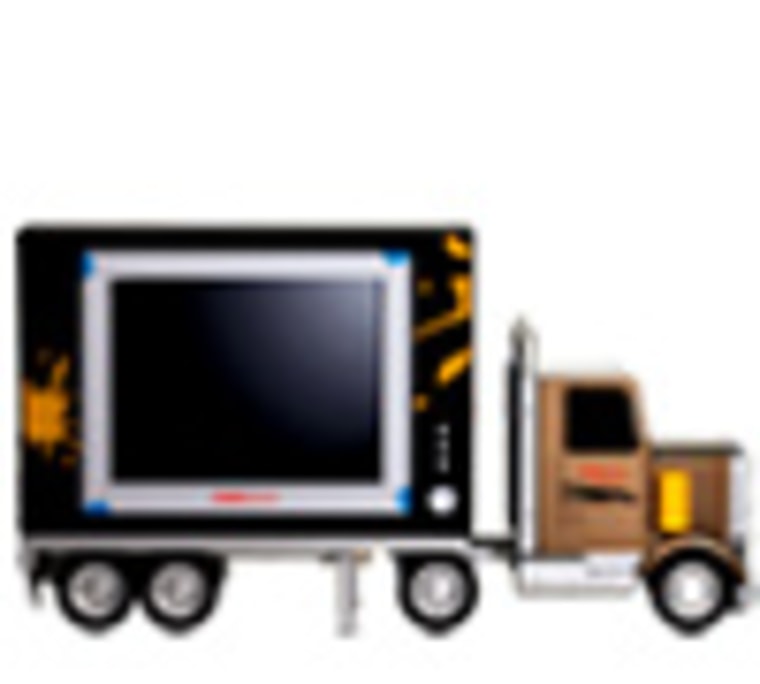 These TVs are the perfect addition to any forward thinking nursery. The designs range from LCD TVs shaped like apples to ones shaped like fire trucks. So innovative and so darn cute.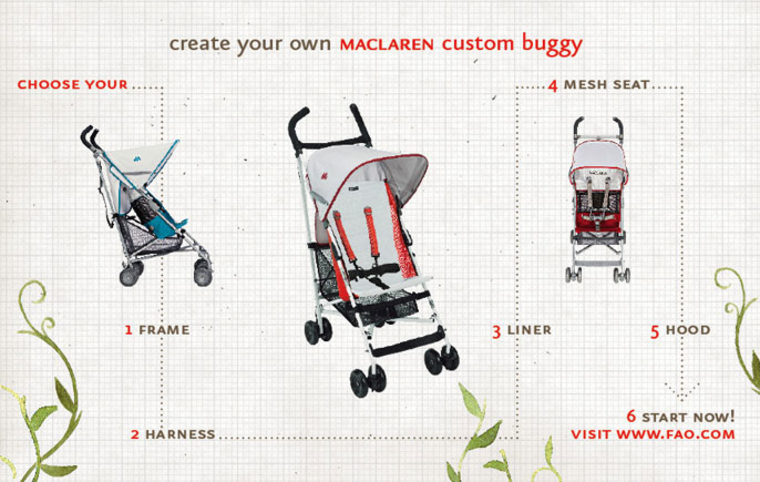 This is a "build-it-yourself" baby stroller which Moms and Dads can design to their own specifications. It can start out as a stroller for an infant and go to a simpler umbrella stroller for an older child and you can use the web to create the exact color and material of your choosing. As Cat says, "gotta love a custom stroller".