It's a girl for TODAY lifestyle correspondent Jenna Wolfe and NBC News foreign correspondent Stephanie Gosk!
Jenna gave birth Wednesday to the couple's second daughter — Quinn Lily Wolfeld-Gosk. The newborn, who weighed 6 pounds and 12 ounces, joins big sister, 17-month-old Harper.
"It's been a little while since we've had a kid around here," Carson Daly noted the next morning on TODAY, referring to the 5-month gap since his and Savannah Guthrie's daughters were born.
"Congratulations to Jenna and Stephanie. We love you guys and we hope to see you very, very soon," he said. "And Quinnie, welcome to the family!"
Jenna let folks know the little one was on her way early Wednesday morning on Twitter.
And fellow early risers immediately sent their well wishes.
A few hours before she went into labor, Jenna shared her thoughts with TODAY Parents, wondering how adding a second baby will work. "Now that we've adapted, changed our schedules and worked a baby into our crazy busy lifestyles, we're going to do it all over again," she wrote. "Steph and I listened to every piece of advice that came our way before Harper was born and then quietly sat back and enjoyed being first-time parents making first-time mistakes and collecting first-time life lessons. And now we'll do it again. We'll figure out quickly how to be second-time parents, with all that comes with that beautiful title."
Jenna revealed that she and Gosk were expecting another child while on air last August.
"We're actually going to have it here in the Orange Room," Jenna joked at the time.
Her announcement followed a string of recent baby girl arrivals: first Savannah's daughter, Vale, and, a week later, Carson's daughter, London Rose.
Jenna then laid out the game plan for her second pregnancy: "I figured I got pregnant, I did it right the first time. I'm just going to do the exact same thing again and we're going to hope for the best."
At Home with TODAY: Join Jenna Wolfe for a playdate in Harper's nursery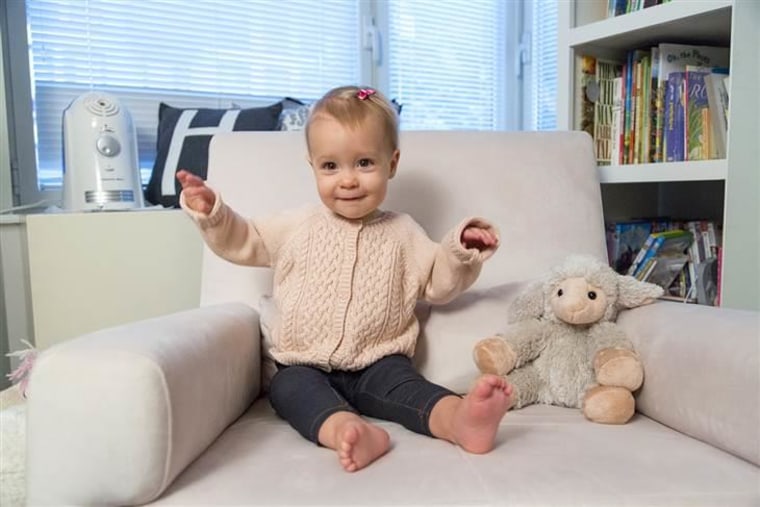 Jenna wrote about her first pregnancy experiences in a blog for TODAY blog, Jenna's (Baby) Food For Thought, which recounted everything from cravings to the early-day chaos, and bliss, of new parenthood. She also discussed the struggles of getting her pre-pregnancy body back — something tough for even a fitness fanatic and personal trainer like her!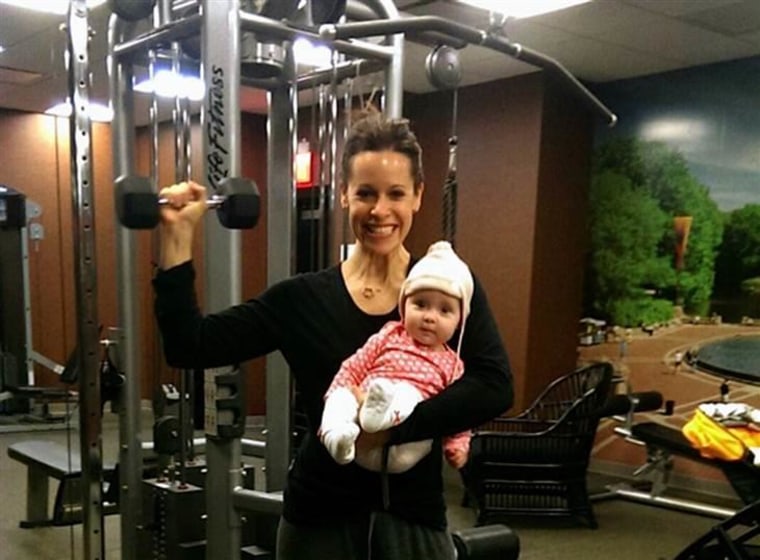 Last September, Jenna was named TODAY's first lifestyle and fitness correspondent, covering everything from healthy living and wellness to strength and body improvement.
Since then, she has provided numerous workout tips and guides. Earlier this year, she also gave simple suggestions on how to accomplish 2015 fitness resolutions as part of a #startTODAY expert series on Twitter. The exercise guru was dishing out tips up to the day that she left on maternity leave — after saying goodbye to some of her favorite co-workers, Erica Hill and Lester Holt.
Send your congrats to Jenna and Stephanie on Twitter and Facebook.