Stephanie and Robby McDaniel lost their son Graeme at just 2 and 1/2 years old to congenital heart disease in 2015. While their time with their son was brief, the couple has made it their life's mission to keep his memory alive and help other babies like him.
For almost a decade, the McDaniels have hosted Graeme's Run in their hometown of Katy, Texas. The event, which has attracted hundreds of runners each year, aims to raise funds for congenital heart research. The McDaniels have succeeded in raising nearly $900,000 from the run alone and close to $1 million when including various other fundraisers (crawfish boils, lemonade stands, received donations, give back events, etc.).
"I poured all of my energy (into it)," Stephanie tells TODAY.com. "We thought if we could just continue to share Graeme's name … we could raise money and give that to hospitals and different organizations that would fund the research. We could prevent any other kids like him and any other families like ours from going through everything that he had to endure, what we had to endure."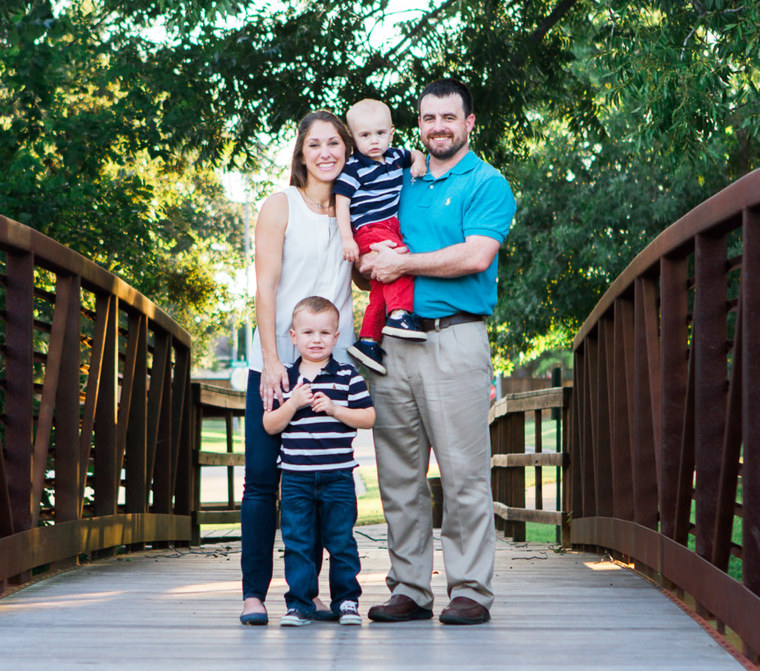 The funds help support work like Dr. Damien LaPar's, a congenital cardiac surgery specialist, who said his team received a $100,000 donation from the McDaniels.
"For six or seven months we've been working in this area and using part of the support from (the donation), to move our research and our lab efforts forward," he says.
LaPar's research focuses on reversing the scarring process within the inner lining of the heart chambers called endocardial fibroelastosis. By studying this process he hopes his team could develop stem cell therapies and eventually treatment for this condition.
LaPar said he is optimistic about his partnership with the McDaniels to promote research efforts that would help other families. He only wishes he could have met Graeme.
Graeme arrived just a week before Christmas Day on Dec. 18, 2012. He was born with multiple heart defects; a case that was considered complex by doctors and researchers alike. Josh Verbout, Stephanie's brother, remembers how their entire family had grappled to understand CHD and Graeme's condition.
"We didn't know what it was. The term wasn't even in our vocabulary until that point," Verbout says.
Stephanie's pregnancy was deemed healthy until her OB-GYN discovered irregularities in Graeme's heart rate in the 34th week of her pregnancy. She remembers the cardiologist sitting on her bedside after she gave birth, sketching an image of a heart as she explained her baby's heart defects.
Despite facing so many adversities, Graeme would always try his best to keep up with his older brother, Mason, who was 21 months his senior. 
"That was a pretty sweet relationship to watch grow," Stephanie says. "And I think that also taught his older brother, our son Mason, compassion and empathy for people. I think that's one of the biggest gifts that Graeme has left us with."
Because Graeme had trouble keeping food down, the family often had to devise creative ways to help him eat. They would run around with Graeme on the stroller then sneak in little pieces of food while he was entertained. Despite the toddler's general lack of appetite, Verbout discovered Graeme loved astronaut ice cream, or freeze-dried ice cream developed for space travel.
"I feel kind of good as an uncle because I was able to find something that he liked. He absolutely loved freeze dried ice cream," Verbout says.
Graeme died on a Sunday morning in 2015. Stephanie said she was enjoying her morning with her boys, taking them to grab doughnuts and swing in the backyard, when Graeme suddenly stopped breathing. He died before the ambulance could reach the hospital. 
In an Instagram post, the McDaniels shared how Graeme's death felt as if they had lost a piece of their hearts. "We couldn't believe the sun still rose and life continued on," the couple wrote.
But they continued to hold on for the sake of their oldest son, Mason.
"We both knew that we couldn't just stop living because he deserved better than that from us," Stephanie said. "So we just kind of grabbed onto each other's company, hung on and and just went through the motions for a while."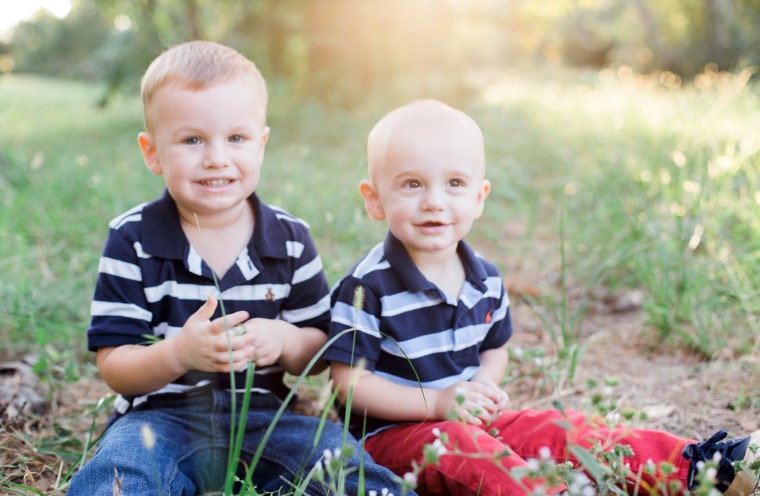 The community came out in sheer force to support them. It was during that time that their friends came up with the idea of what would become the first Graeme's Run. Initially, these friends had come up with a plan to sell T-shirts with a superhero logo featuring the letter 'G' as a way to remember Graeme. Then they got more creative.
"That same group of friends came to us with the idea that they wanted to start a little community walk or run in his memory," Stephanie says.
Moved by the idea, the McDaniels began pouring their energy into the project. What they thought would be a small community gathering became larger than they expected when more than 700 people showed up.
"We hoped it would just be a dozen people coming out. We'll have a good time and raise a couple thousand dollars," Robby says. "It was much more than we could have hoped for."
Katy resident Suzanne Cook said everyone got involved in the run. Students from the local high school painted signs and hosted pep rallies. Neighbors invited strangers and friends. Others hosted their own mini fundraisers.
"The whole community just got behind them," Cook said. "It's just everyone wants to be a part of it."
Some residents recall how the run had also brought forth its own miracles. Less than two years ago, a family had gotten a call in the middle of a Graeme's Run that they had to rush to the hospital. Their son was finally receiving a long-awaited heart transplant.
In 2021, in addition to their efforts through the Graeme's Run, the McDaniels established the Graeme McDaniel Foundation to invest in more projects that would help families battling heart disfects and raise more funds for research. The foundation has established grants that have helped support research like LaPar's.
The 2023 Graeme's Run, which took place on Feb. 25, welcomed more than 1,700 runners. In a Youtube Shorts video, massive crowds are seen walking with a blue T-shirt with the letter 'G.' Stephanie said they surpassed the previous year's fundraising efforts by more than $20,000 by raising $185,000.
Looking to the future, the McDaniels want to continue giving hope to other heart families by highlighting how heart defects are becoming more solvable and treatable as progress and research continue.
"I would tell the heart moms and dads that are entering this journey or that have been living this journey, that their child is making a big difference," Stephanie says.
Related: