We started a new feature last week, so if you missed it, here's the deal: We get so many great comments on our TODAY Moms Facebook page  that we'd like to share our faves from the previous week. They might be funny, poignant or thought-provoking and will hopefully reflect our super-loyal TODAY Moms readers.
If you see a great comment throughout the week, click the "Like" button underneath it to draw it to our attention.
Last week's top comment (randomly chosen by us):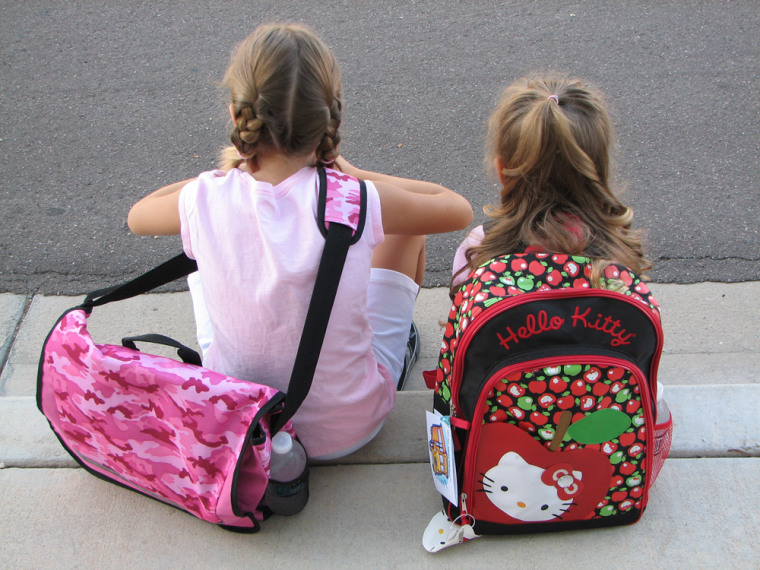 From our post 'When is it ok to let kids walk home from school alone?', TODAY Mom Jennifer Morrison says:
I think it totally depens on where you live, neighborhood, how far from the school, maturity level of the child and if they are walking alone or with a group of kids.  I love my kids and don't want anything to happen to them anymore than anyone else -- but I can't wrap them in bubble wrap and go everywhere with them their whole life. They will never learn independence that way and I sure don't want them still living at home at 25-30 or older! Sometimes ya gotta cut the strings!
From our post 'Do your kids past the dog bite test?', TODAY Mom Dani Federwiz says:
"Some adults don't get it either! I have a 5 foot fence around our yard and one of our dogs is a fearful biter. I've had a neighbor get bit when she reached into the kennel area. Hello? It's that tall and covered in chicken wire for a reason!
And this, from a post done by The Clicker (but clipped onto TODAY Moms) on 'Little girl dresses like 'Pretty Woman' on 'Toddlers & Tiaras."  TODAY Mom Rebekah Madden says:
"A girl dressed up as a prostitute on a show where people refer to them as "prosti-tots"...How shocking. It was only a matter of timer...How that show manages to STILL be on the air baffles me."