Imitation is flattery, right? So we are going to flatter our pals at TODAY Entertainment by doing a 'Comment of the week' post just like they do! Here's how it will work each Sunday, beginning...now!
We're getting so many great comments on our TODAY Moms Facebook page  that every Sunday we'll pull out our faves from the previous week. They might be funny, poignant or thought-provoking and will hopefully reflect our super-loyal TODAY Moms readers.
If you see a great comment throughout the week, click the "Like" button underneath it to draw it to our attention.
Last week's top comment (randomly chosen by us):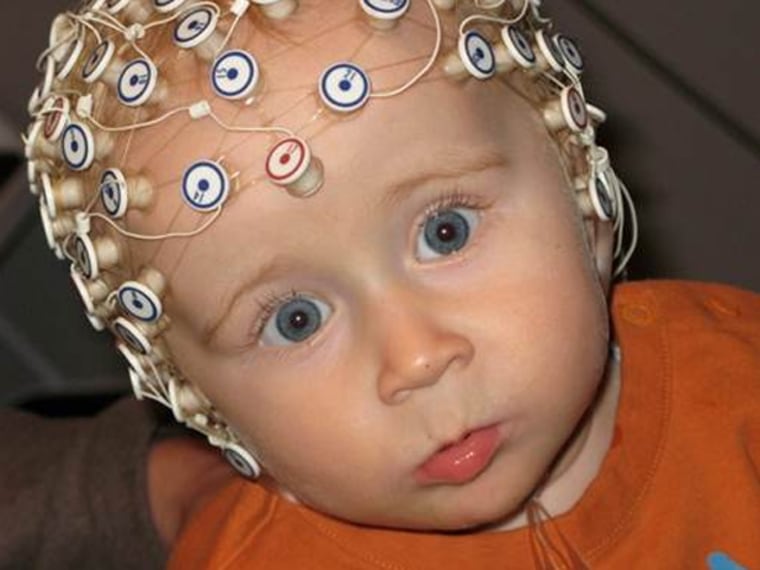 On Focus on this: Babies can be trained to concentrate:
Jennifer Holland: "Why can't babies just be babies anymore?"
And the runners-up:
On Moms, do you have a love/hate relationship with cooking?:
Karen Putnam Tyrrell: "Hate it. I am a terrible cook. As a matter of fact it is a running joke on my fb page as to what meal I will ruin for my family next."
On Feminism and the 5 year old: Not always what mom expects:
Amy Lewis Marquis: "Seems like it's implied that "feminism" means women should work while juggling motherhood. I think the logic behind this idea is similar to suffragettes who would argue: "We fought for the right to vote - how can you decide not to???" But I was always taught to choose one thing and be excellent at it. That's why I'm a college-educated feminist who CHOSE to become a stay-at-home parent."