/ Source: TODAY Contributor
Patton Oswalt counts the day his wife, 46-year-old true crime writer Michelle McNamara, passed away as only the second worst day of his life. The worst day of his life, he said in an interview with the New York Times, came the next day, when he had to tell their 7-year-old daughter, Alice.
Now, six months after her death, the actor and comedian shared with The Times the special nightly ritual he shares with his daughter to keep his wife's memory alive.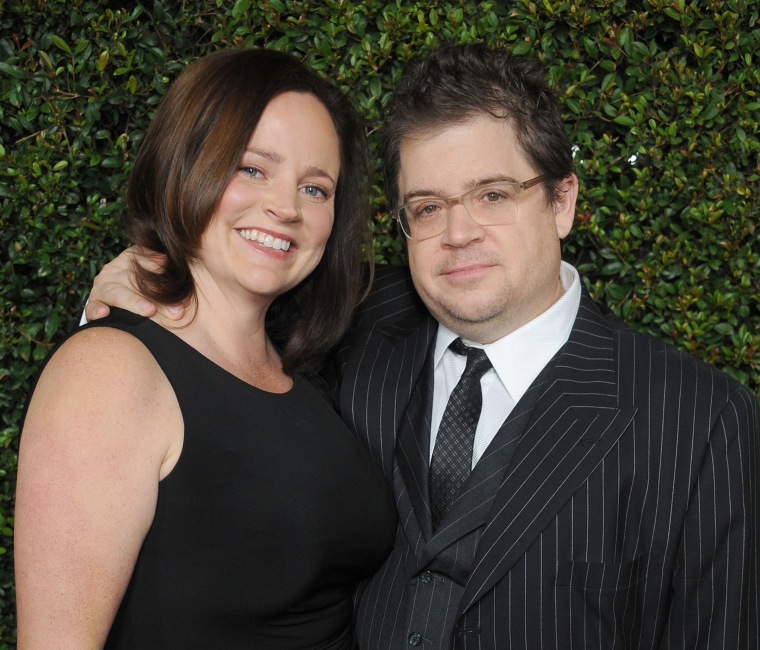 As he begins to go back onstage and to work on new material, he said, "I'll never be at 100 percent again, but that won't stop me from living this."
Since her death, Oswalt said he and Alice have begun writing down three things they remember about McNamara every night at bedtime — the sacred time when children and parents are able to connect and collect their feelings before ending their days. "It keeps this living portrait of her," Oswalt said.
Never miss a parenting story with TODAY's newsletters! Sign up here
This practice is the healthiest thing Oswalt could be doing for his daughter right now, child development expert Dr. Deborah Gilboa told TODAY Parents, because it is giving her a consistent opportunity to think and talk about her mother, and the assurance that she will get that opportunity every night.
Writing her memories is invaluable, said Gilboa. "Over time, her memories will fade, and there is guilt and uncertainty associated with that," she said. "This gives [Alice] something that lasts."
Read more: Patton Oswalt writes moving tribute to his late wife
Oswalt, 47, is known for his often very personal stand-up comedy and the opinions and insight he shares on Twitter with his three million followers, but also for his roles on television shows "The Goldbergs" and "King of Queens" and as the voice of Remy, the star of Disney animated film "Ratatouille." Oswalt found his wife dead of undetermined causes in their bed earlier this year and is still deep in the process of mourning her.