Kids grow up, but some things never change.
For Charles Brockman III, that means the support of a man who shares both his name and his birthday.
In a tweet that quickly went viral, Brockman honored his father in a heartfelt post showing side-by-side photos of the both of them during significant milestones.
"From the first day of kindergarten to college move in. Thank you dad," Brockman wrote.
Both photos were taken by his mother, and reflect the Texas family's tradition of accompanying young Brockman, now 17, to school at the beginning of each year.
Brockman's parents are with him this week for freshman orientation as he prepares to begin classes at Mississippi State University, where he plans to study broadcast journalism and communication.
"I've been truly blessed to have my dad, and my mom, always with me to provide support in everything I do," the only child told TODAY.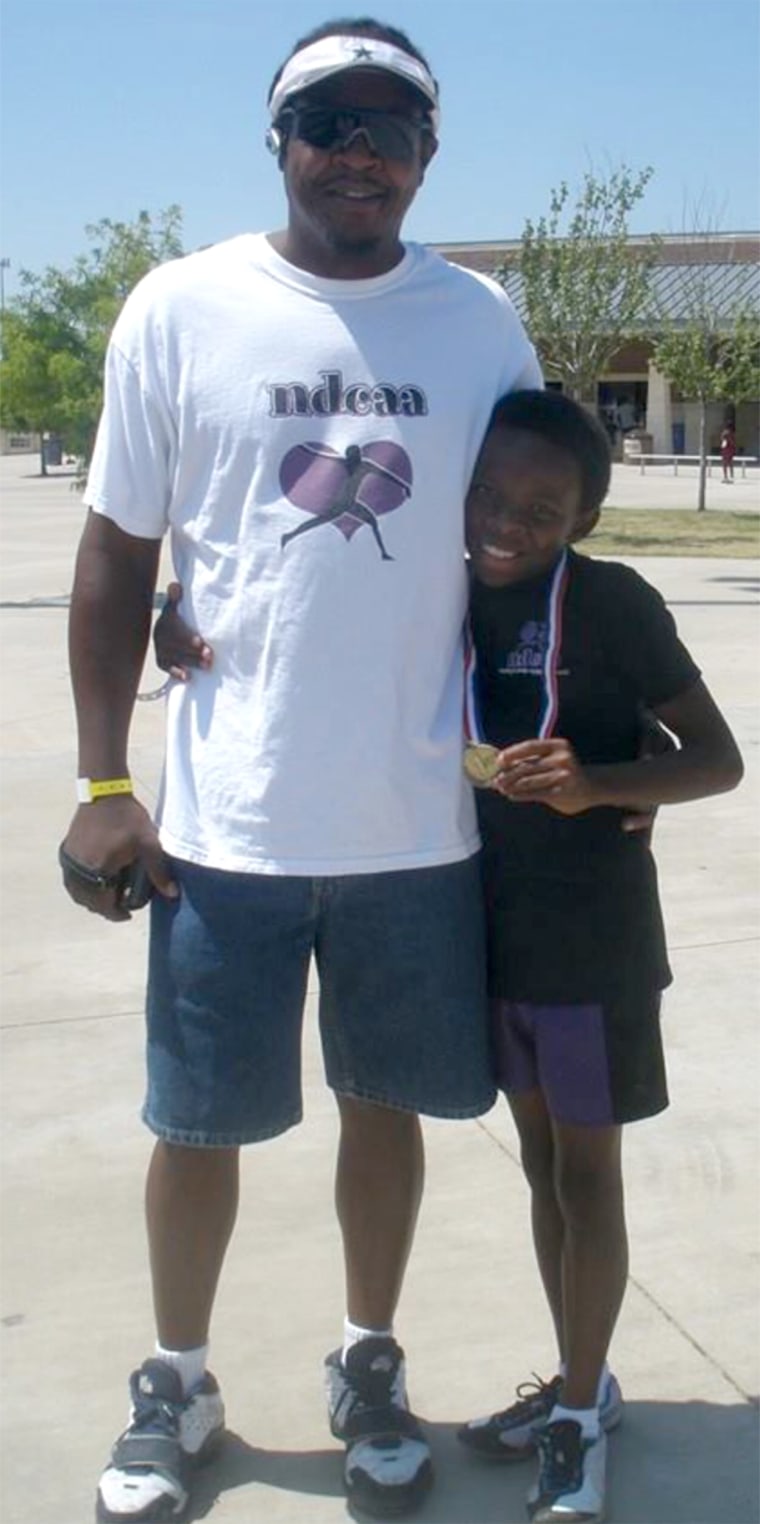 Brockman said he's been surprised that his post has been seen so widely.
"I thought maybe my friends would like it and retweet it, but I was not expecting this at all," he said of his post, which has been "liked" and retweeted more than several hundred thousands of times.
But he's glad for the attention to his dad, who also was his personal track coach during high school.
"Sometimes fathers don't get enough credit so I just had to pay it forward to him and thank him for all the years he's been there for me," he said.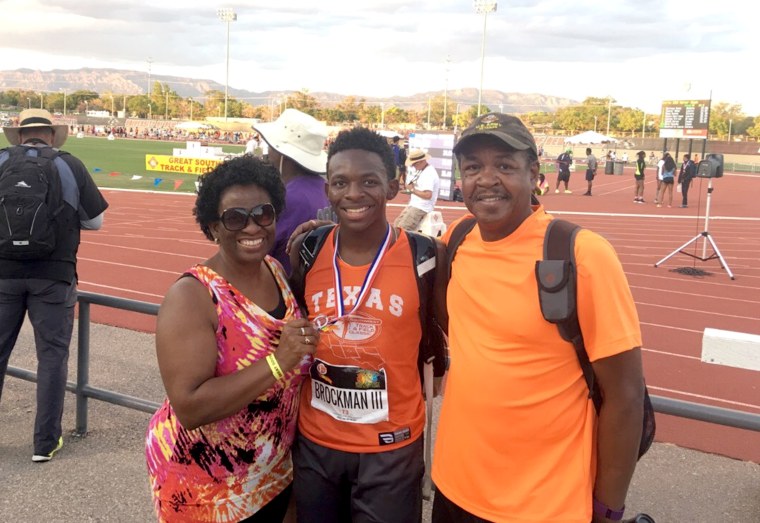 His parents, Sherry and Charles Brockman Jr., said they have been caught off-guard by all the attention on their family — but they're not surprised by their son's expression of appreciation.
"At track meets, a lot of times I've seen parents go up to their kids or sons and be told, 'Don't touch me. Don't hug me in public.' And he hugs me. We tell each other we love each other all the time," said Brockman's father. "I'm so proud of him. He's a really good kid, a really good student."
Brockman Jr. said he's having a hard time imagining what it will be like to return to his empty-nest home. For now, he's making the most of their time together.
"I was telling him, like I always do on the first day of school, keep your head down, stay out of trouble, remember what you're coming here for, get good grades – all that stuff," he said with a laugh.
"And represent the Brockman name. I always tell him, when you leave this house, it's not just you, you're representing the Brockman name."
No worries there, dad. So far, so good!