/ Source: TODAY Contributor
When Elizabeth Boyce recently posted a photo on her personal Facebook page of the co-sleeping bed she designed for her family, she never imagined the image would go viral.
The photo of a bed she fashioned from Ikea furniture, labeled with where each of her 5 kids sleep, was shared on various news sites and radio broadcasts and even landed Boyce, her husband, Thomas, and their children on TV appearances.
What surprised the Dallas, Texas, mom even more was the shaming her family endured from critical online comments that followed wherever the story appeared.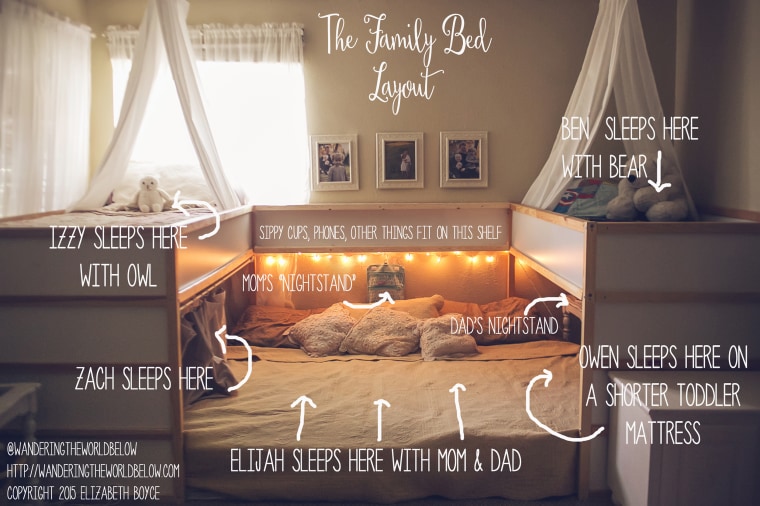 "[People were saying] that we are abusive, that we are the 'exact problem with the world today,' that we are raising an entire generation of entitled brats, that our kids would never move out," Boyce told TODAY Parents. "There were even nastier things that I won't even give words to. We stayed strong and worked hard to ignore (the comments,) but it was still heartbreaking to hear people talk about your sweet children or your hard parenting choices when they didn't know a thing about our life."
So Boyce took to her blog, Wandering the World Below, with an emotional video, in which she talks through her feelings about being criticized and judged in such a public way.
"I feel like there's a lot of judgment and hate, and honestly — I guess I really thought that people were nicer than they are," Boyce says in the video. "Maybe it's just the nature of social media — that you forget that there's a person behind the story and there's so much more than a picture."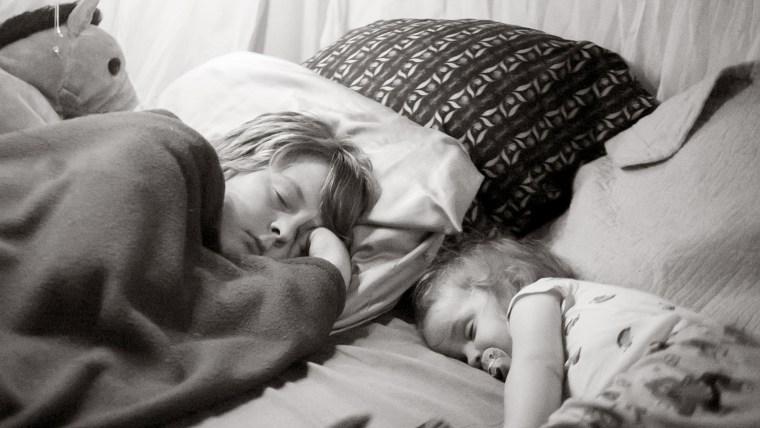 Beyond the picture, Boyce says, is the fact that her husband is disabled and has been very sick this year, leaving her to work more hours to support her family. To help her children feel secure and loved in the midst of family chaos, Boyce says she and her husband tried moving everyone into one room.
Throughout the video, Boyce reiterates that she loves her children, and is doing the best she can to raise them. She also tearfully addresses comments that she is abusing her children or that she shouldn't have had five children to begin with.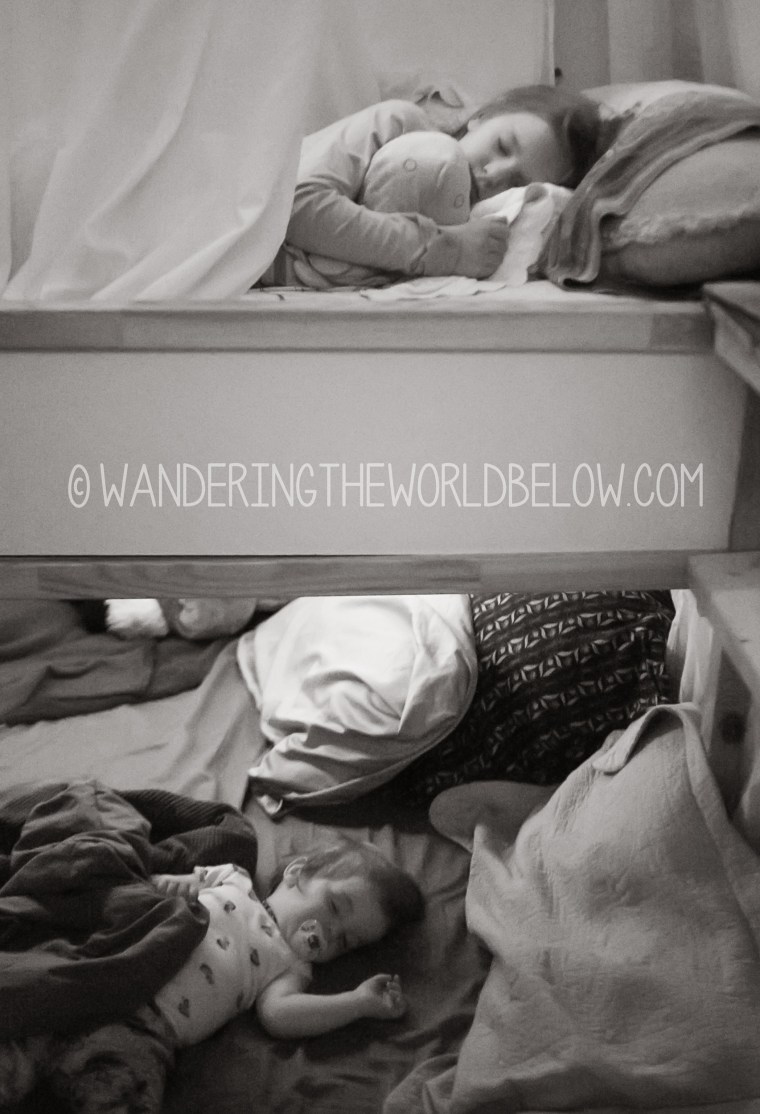 "Where do we get off judging other people's choices in any aspect of their lives?" she asks in the video. "Beyond the basics of just taking care of your kids and trying to do the darn well best you can – it's just sad to me that we can't love each other."
Boyce says she has no regrets about sharing her co-sleeping bed online — her only regret is spending time reading the comments on some of the stories, something she says she has now stopped doing. And, she and her husband will continue to travel, make memories, and co-sleep with their kids Zach, 11, Izzy, 9, Ben, 7, Owen, 3 and Elijah, 1, while doing the best they can to raise compassionate, caring children.
The mom-of-five, who works as a photographer, says she's learned a great deal from the experience.
"People who have time to get into online arguments about a random news story don't have five kids, their own business, and a disabled spouse," she joked. "If they did, they would not even know this story existed."
So what advice does Boyce have for parents who, like her, are just doing their best to figure it all out?
"Do what works for you. If you don't know what that is, try it all. You will figure it out," she said. "And, if what you are saying isn't helpful or nice, it should not be said. We tell our kids this every day — the Internet should learn from them."