Abby Novotny, 10, was ecstatic about going to court to be formally adopted, but there was one small problem.
The adoption proceedings at the Milwaukee County Children's Courthouse also happened to fall on her first day this fall at St. Coletta Day School, which serves children with special needs.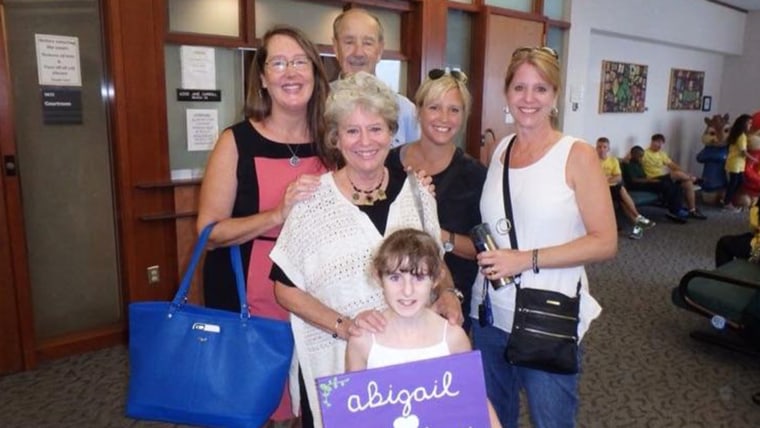 So instead, the school decided to come to Abby. Two dozen of her classmates and four staff members witnessed the joyous moment on Aug. 29 when the former Abigail Turner officially became Abby Novotny.
"Many hadn't seen her until our last day on June 10 so they were very excited,'' St. Coletta administrator Bill Kuehn told TODAY. "There were hugs and high fives. It was a little difficult for Abby to focus with all the attention, but she certainly had every understanding that this day was all about her."
RELATED: Adopted boys finally unite with their parents after painful 3-year wait
She is the ninth child and the eighth adopted child of Anne Novotny, 50, a social worker in Milwaukee. Abby had been living with the family as a foster child for three years before becoming an official member.
"It doesn't get old,'' Anne Novotny told TODAY. "Abby is my eighth adoption, and I can honestly say that each one is unique and wonderful every time. It rises to the level of giving birth to your own child."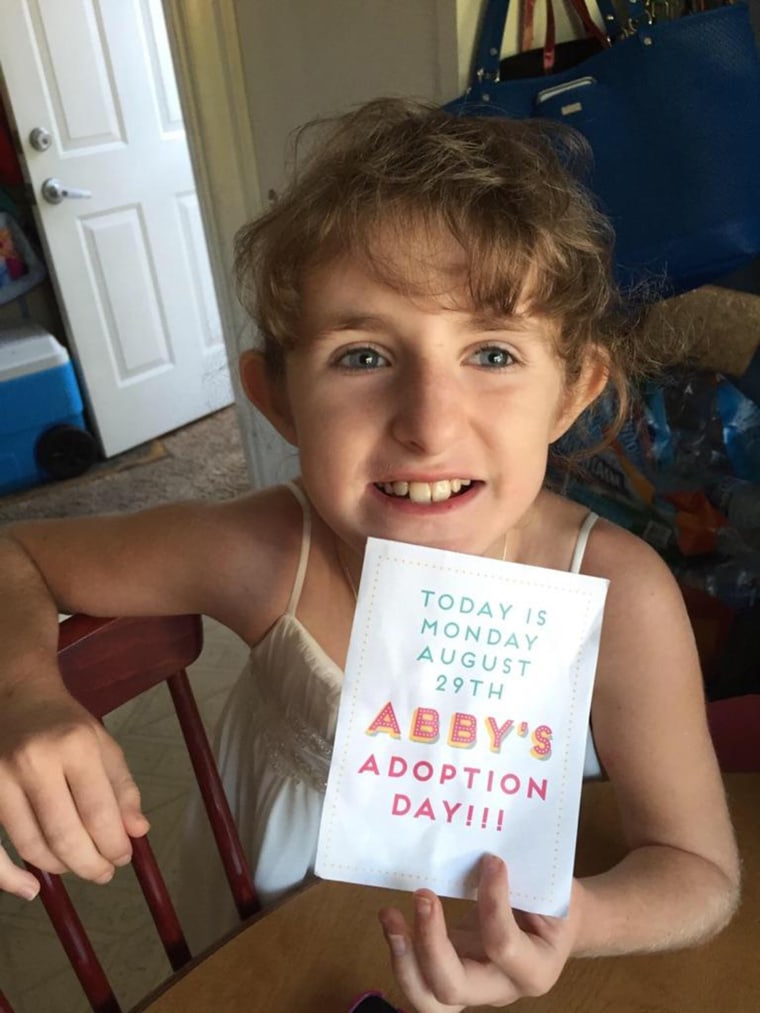 Abby, who is one of three special needs children of Novotny's who attend St. Coletta Day School, couldn't wait to celebrate with her classmates. She hadn't seen them since the last day of the previous school year.
"When I told her they were going to be at the adoption, she was so happy she almost cried,'' Novotny said. "For a 10-year-old who's lower functioning to know the importance of it — I saw nothing but pure joy for her."
RELATED: Man's birth parents reunite, marry decades after placing son for adoption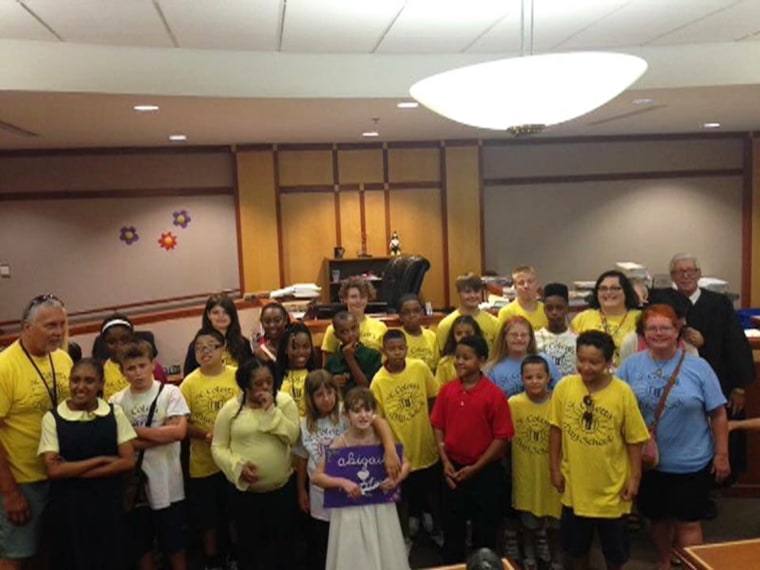 As she clutched a sign made by her social worker with her new name on it, Abby also made sure to remind her teachers they needed to update the classroom.
"At the end of the court hearing she said to her teacher, 'Did you put 'Abby Novotny' on my desk yet?' She is so thrilled to be Abby Novotny officially," Novotny said.
Novotny's children range in age from her biological son, Jim, 30, to the three elementary school students. Three others have graduated from college and a fourth is currently a college student. She has raised them all by herself and now also has two granddaughters.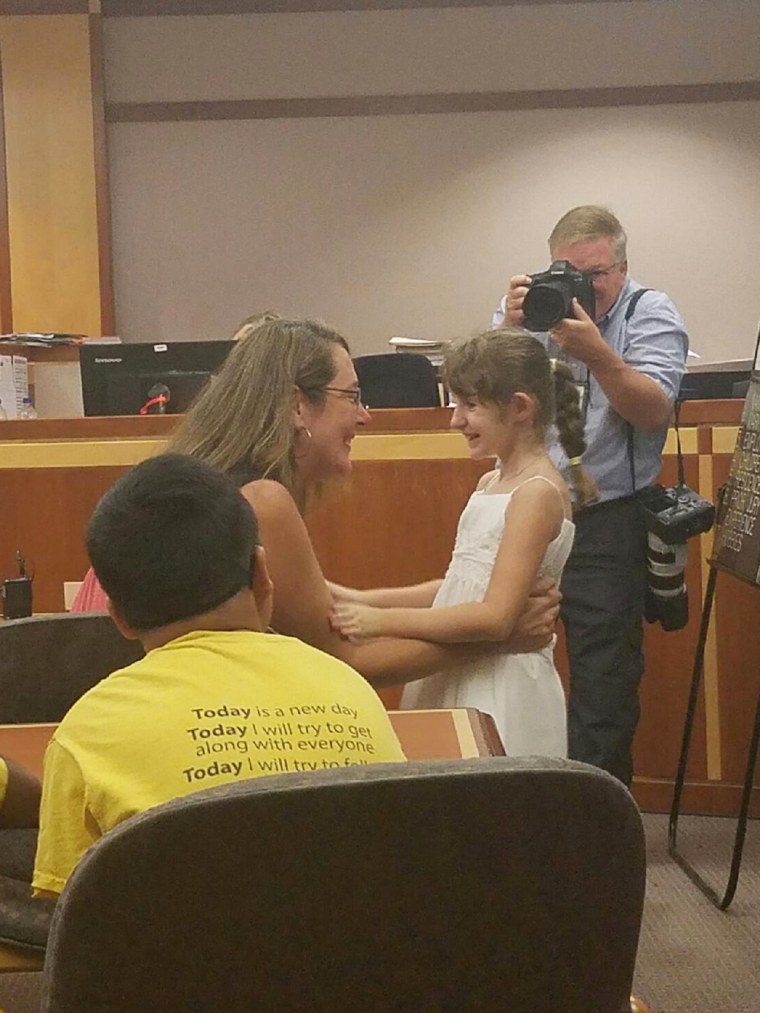 "I was going into foster homes as a social worker and had opinions about how things should be better and different, so I started fostering,'' she said. "I had no intention of adopting, but I see it as God's will in our lives."
Now her family has one more member who is excited to officially be a part of it.
"When they kids are older, they really know the (adoption) day is about them,'' she said. "They can really relish in the joy of family."
Follow TODAY.com writer Scott Stump on Twitter.