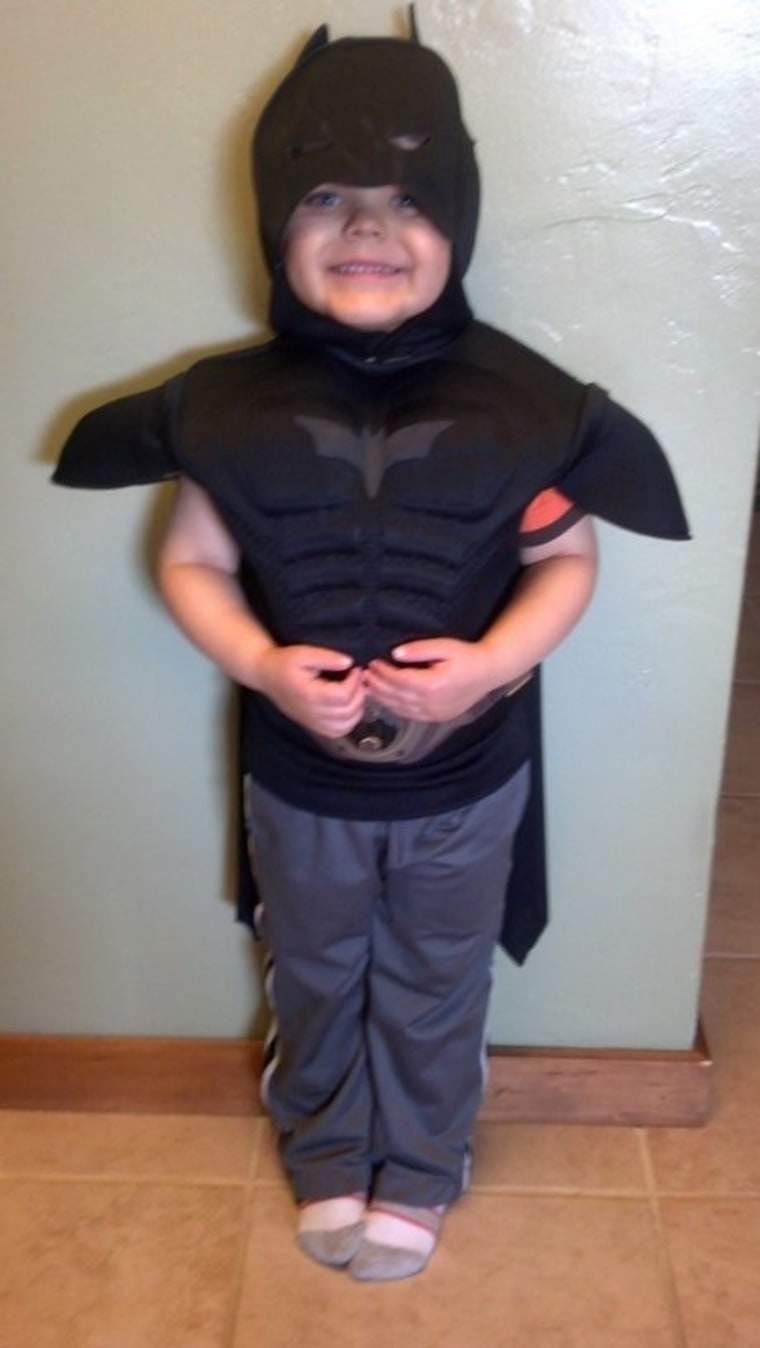 He's only 5, but he's already battled a real-life villain. Now a little boy fighting leukemia is getting ready to show off his superhero powers to a city that can't wait to cheer its newest hero.
Meet Miles, a California boy who told the Make-A-Wish Foundation in San Francisco that he wanted to be a mini Batman for a day.
Miles will get his wish on Friday, when San Francisco's police chief will ask "Batkid" to help fight crime and capture a couple of familiar bad guys.
Accompanied by an adult Batman, Miles will get to rescue a "damsel-in-distress" from the Hyde Street cable car tracks in Nob Hill, then capture the Riddler in the act of robbing a downtown vault.
After a little lunch, Batkid will encounter a crowd pleading for his help and chase the Penguin near Union Square in the Batmobile. The little superhero will make a final stop at City Hall where San Francisco Mayor Ed Lee will congratulate him and present him with a key to the city.
"It's probably one of our most elaborate wishes," Jen Wilson, marketing & promotions manager for Make-A-Wish Greater Bay Area, told TODAY Moms.
"It's very unusual. It's one that's taken several months to plan and countless people to make happen, from volunteers who are stepping up to play the roles of the villains to donations of services of all kinds. We've had an incredible amount of interest in helping with this wish."
The public is invited to cheer Miles on during his superhero quest and more than 7,000 people have signed up to attend the celebration at City Hall, Wilson said. There's even a special Twitter account set up by the Penguin, with the message: "Plotting... you can't stop me, #SFBatKid!"
Miles, who lives in a town about six hours outside of San Francisco, is doing well in his battle against leukemia, Wilson said. The organization is releasing few other details about the boy, his family or his disease. The 5-year survival rate for children with acute lymphoblastic leukemia, which accounts for about 3 out of 4 cases of childhood leukemia, is now more than 85 percent, according to the American Cancer Society.

"He's doing great. He's finished his treatment and he's feeling really healthy and strong. So he is as good as he can be," Wilson said, noting the day will likely be as memorable for Miles' parents as it is for the little boy.
"We're hoping that it can be a really joyful experience for them to kind of conclude his treatment."