On the first day that Christina Nichter began breastfeeding her second son, she produced a whopping 42 ounces of milk. By the time Jaydon was 2 weeks old, she had 250 ounces of breast milk stocked in her freezer.
"My doctor said that's not normal," Nichter, 32, of Great Falls, Montana, told TODAY. "I just took it as a blessing and ran with it."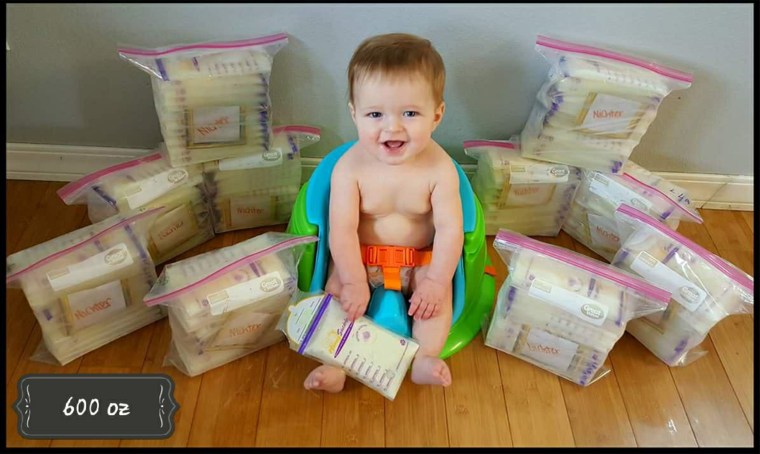 Jaydon was born February 25, 2017, after a long labor that resulted in an emergency cesarean section. At first, Nichter, worried about breastfeeding. When she had her first son, Cooper, seven years earlier, her milk dried up within six months. She had heard it took longer for a woman's milk to come in after a C-section, but she still felt dedicated to trying it.
"I thought with Jaydon I would end up doing formula," she said. "I didn't have that problem at all."
When she realized her milk production wasn't slowing, she decided to donate the surplus. She knew that some moms struggle to breastfeed.
"I always try to teach our sons to help those when you can," she said. "We have this excess, so why not give to others?"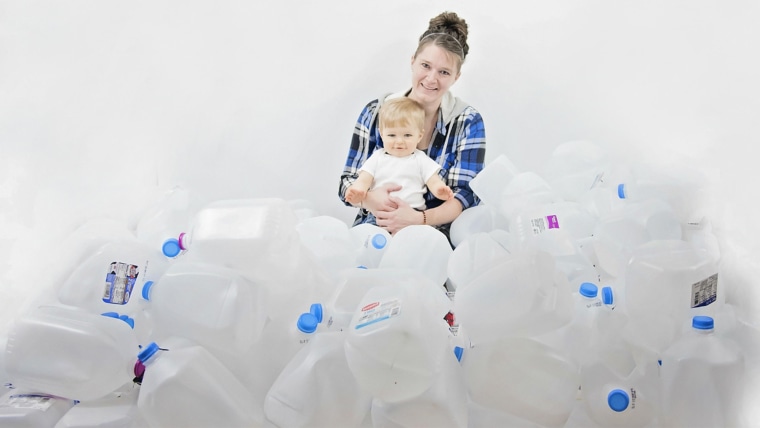 As she continued feeding Jaydon, she worried her milk might slow, and she wouldn't have enough for him. That never happened. She continued producing upwards of 70 ounces a day. At first, she donated to six local moms but soon she began donating to Mother's Milk Bank of Montana, too.
"My freezer space was running low," she said, laughing.
Doctors remain unsure why she produced so much milk. It could be caused by a small tumor on her pituitary gland, but she can't be tested until Jaydon is completely weaned from breastfeeding. For now, she chalks it up to good fortune.
"Some people are blessed with milk udders and some aren't. I was one of the lucky ones that was blessed," Nichter said.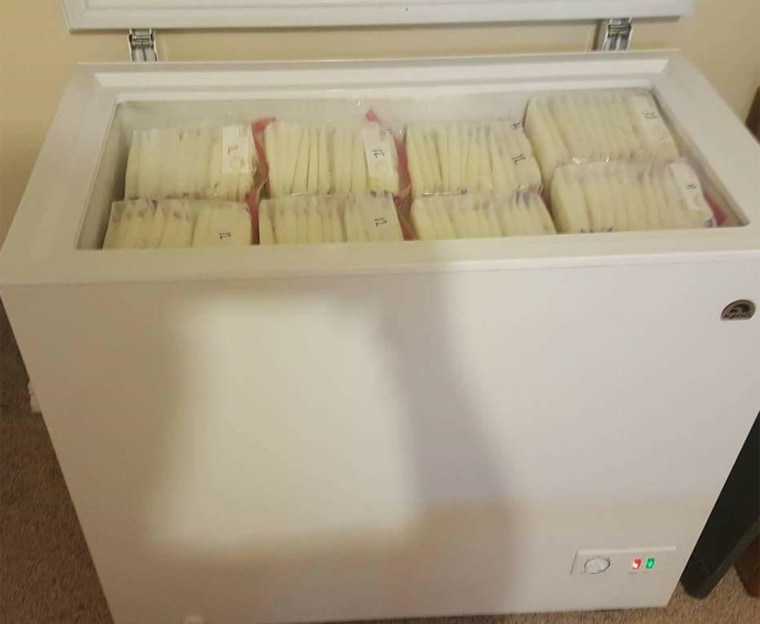 Meeting moms who needed breast milk showed her the true impact of her generosity. She first donated to a woman who was also a patient of her obstetrician. When Nichter handed over a cooler with 300 ounces of milk, the woman broke down.
"There were some tears shed by both parties," Nichter said. "She said, "Holy cow! I can't believe how much you are giving me.'"
She also recalls helping a friend of a friend who couldn't breastfeed because of medications she was taking. When her baby daughter started struggling to digest formula, that mom worried that her baby wasn't getting the nutrition she needed.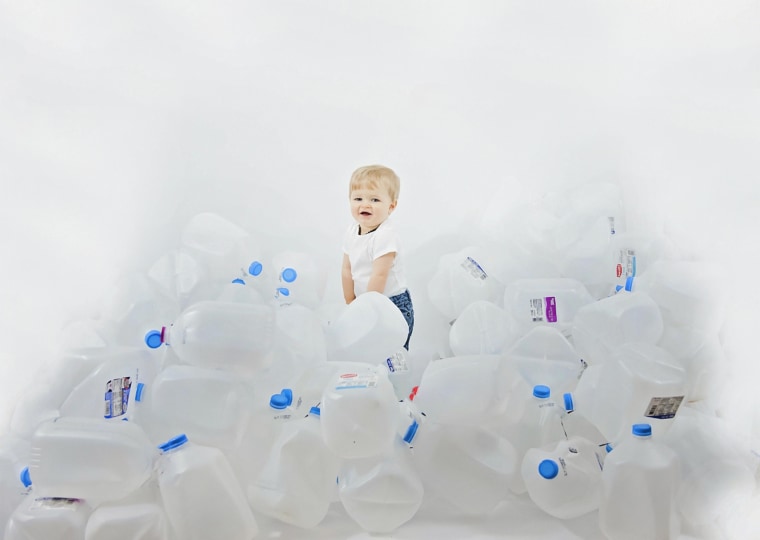 "It felt good to me that they knew to reach out to me if they needed milk for their babies," she said.
In all, Nichter donated 128 gallons, or 16,385 ounces of breast milk. Her generosity earned her the nickname, the "dairy godmother." When she shared her story on Love What Matters, 1,000 people reacted to it. Seeing the responses made Nichter proud.
"It didn't really hit me that this is actually really amazing," she said. "I just wanted to have something positive sent out in the world."