Christina Aguilera is sharing the stage with her 4-year-old daughter, Summer Rain.
The singer's little girl sat right by her mom's side as she performed her 2002 hit "Beautiful" in St. Louis on Wednesday. And, even though Summer acted bashful, Aguilera revealed the spotlight is exactly where she wants to be.
"Summer begs me to come out every night onstage! And then gets shy ... but loves it ... she's taking it all in early," Aguilera, 37, captioned a video she shared on Instagram.
The clip finds the "Voice" coach belting out her soulful hit as she sweetly caresses Summer's hair. The little girl wears noise-canceling headphones to block out booming sounds.
"Do you want to hear everybody sing?" Aguilera asks Summer, whose dad is Aguilera's fiancé, Matthew Rutler. The singer then turns her microphone on audience members, who chime in on the song's famous chorus.
"It's beautiful, Sum, You hear that?" she says, adding to the crowd, "I love you guys."
The sweet performance was the latest stop on Aguilera's Liberation Tour, her first concert tour in more than a decade. The tour kicked off in Hollywood, Florida, in September and wraps up next week in St. Petersburg, Florida.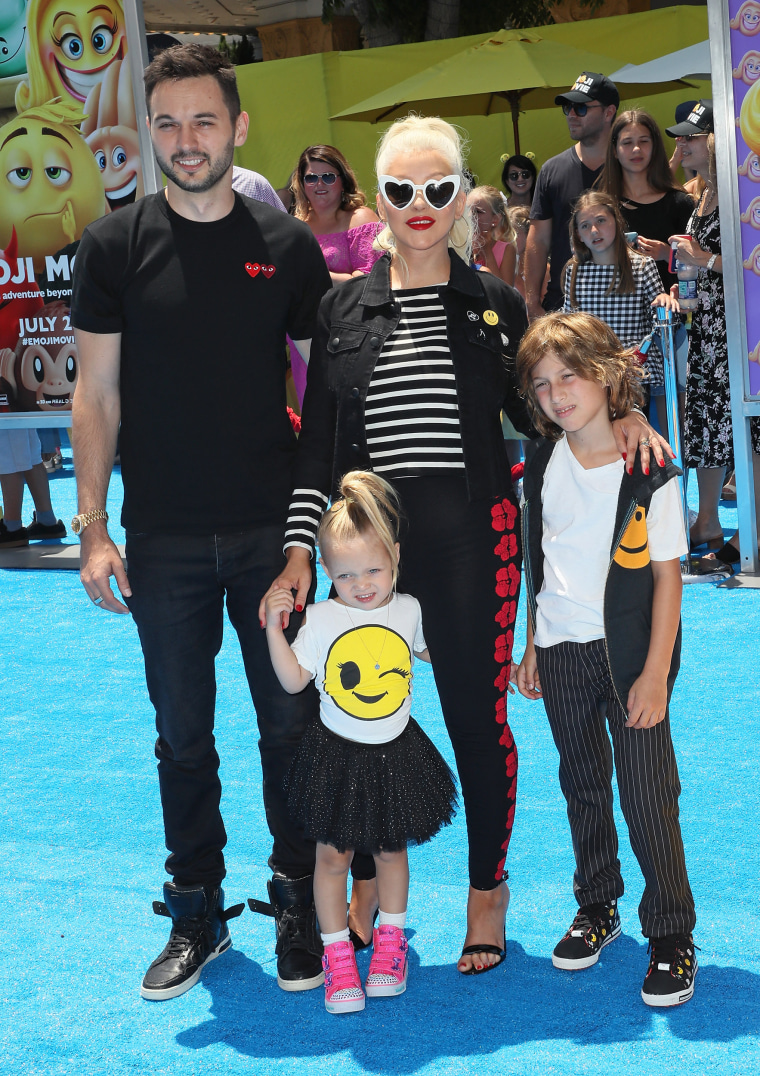 The five-time Grammy winner recently opened up to Entertainment Weekly about bringing Summer and big brother Max, 10, (with ex-hubby Jordan Bratman) on tour with her.
"I mean, it's a lot of extra work, but it's amazing. It's actually why I was hesitant (to tour) because it's a lot to juggle, so many hats and so many things at the same time," the singer revealed. "It's different from touring when you're 21 years old. It's very narcissistic, and all you think about is yourself ... Now you're thinking about the blankies and the favorite stuffies and it's all the mom stuff."
Summer, she noted, seems to really love life on the road.
"It's honestly just definitely in her blood. She has surprised me," she said. "My son comes in and out, and he's a trooper too — as long as he has his Fortnite here and there."