Christina Aguilera may be settled down and about to have her second child, but XTina still has her wild side.
These days, it's in dessert form. Check out her leave-nothing-to-the-imagination baby shower cake and brace yourself for some even more explicit cakes below. Warning: not for those who might faint in a delivery room.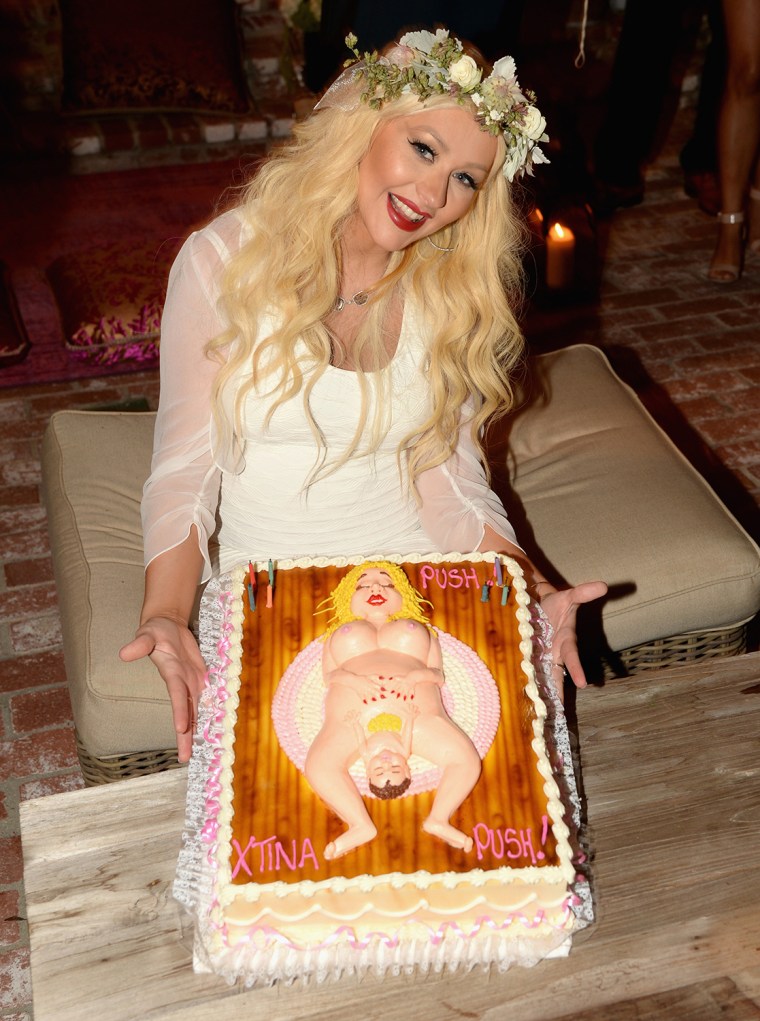 To be fair, she has a lovely pregnancy glow and looks very happy, so more power to her. We wish her and her family all the best. Christina, who is expecting a baby girl with fiance Matthew Rutler, celebrated at her baby shower on July 12. 
Baby shower cakes that depict the actual act of giving birth are something of a trend, which is either hilarious or horrifying, depending how you feel about graphic nudity in your baked goods. Behold, from Pinterest:
And those are actually some of the tamer examples.
Cakes shaped like actual babies? Also rather unappetizing.
Then there's the text-only approach. Not better,
Send us your best (or worst!) baby shower cake disasters! You can share photos on our Facebook page.
In case you need a palate cleanser for your eyes (in lieu of brain bleach), here are some more traditional baby shower cakes.