/ Source: TODAY Contributor
Model Chrissy Teigen has been open about her struggles with postpartum depression and anxiety after giving birth to daughter Luna Simone in 2016.
But the memory of those days won't keep her away from considering expanding her family, whether through biological or other means, she told Marie Claire magazine.
"I would definitely adopt or have foster children," Teigen told the magazine.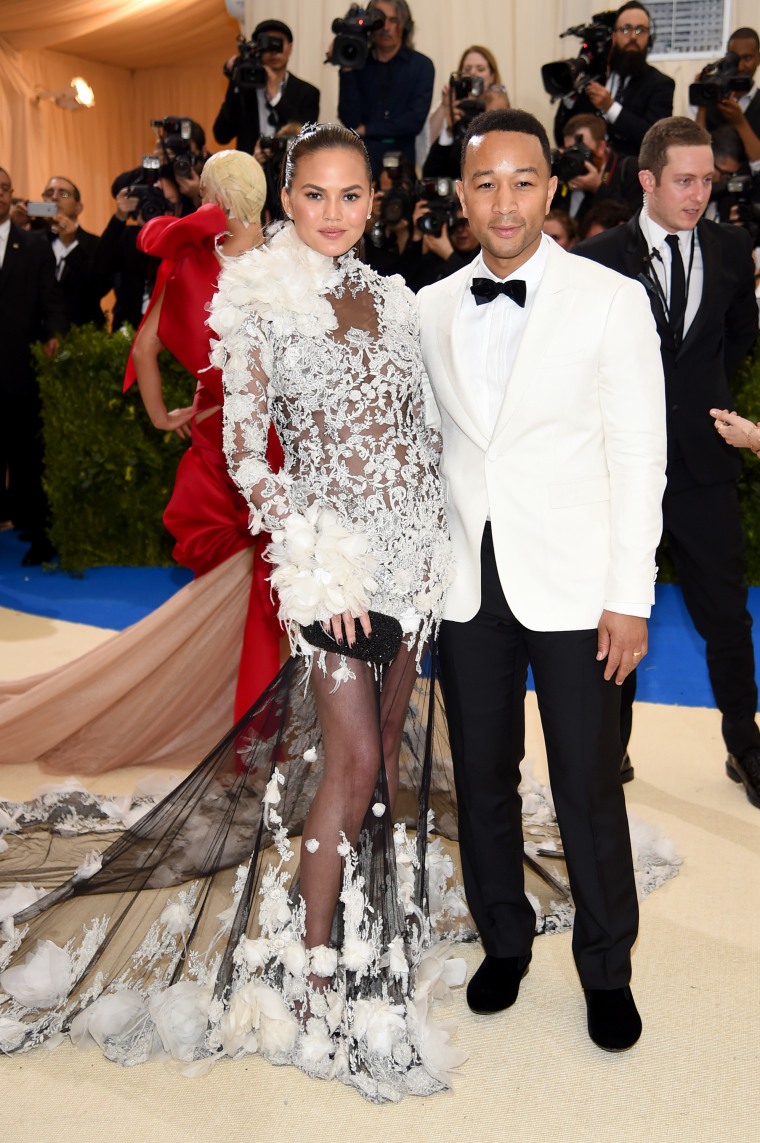 She said she has fond memories of her pregnancy with her daughter.
Never miss a parenting story with TODAY's newsletters! Sign up here
"But I loved being pregnant," Teigen said. "Maybe I should be scared [of having PPD again], but I don't know. It couldn't be any worse than it was — could it?"
Teigen is married to Grammy-winning musician John Legend, and their daughter turned one on April 14.
In another magazine article, this one for Glamour in March, Teigen discussed how she was at first afraid to speak up about her PPD.
"I also just didn't think it could happen to me. I have a great life. I have all the help I could need: John, my mother (who lives with us), a nanny," she wrote. "But postpartum does not discriminate. I couldn't control it. And that's part of the reason it took me so long to speak up: I felt selfish, icky, and weird saying aloud that I'm struggling. Sometimes I still do."