Model Chrissy Teigen recently opened up to fans and fellow moms about her personal struggles with postpartum depression, and now she has another important message about the experience to share with them: "Just know there's a light on the other side."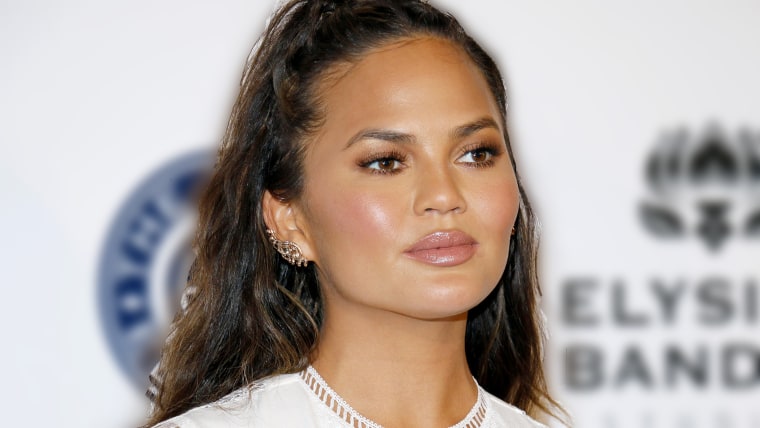 Teigen spoke with Refinery29 about her battle with the condition and how important it is to hold out hope.
"When I was in the midst of everything, I could never imagine myself on the other side of it," she explained. "Now, I'm able to look at September, October, November, December, and shake my head at how dark and crazy of a period it was."
It's been a year since she and husband John Legend welcomed their daughter, Luna, to the world, and Teigen believes that the simple passage of time is the only reason she's now able to look back and see her state of mind for what it was then.
"Unfortunately you can only really do that when you're out of it," she said. "There's no other way to explain it. And there's no better feeling than being out of it."
RELATED: Chrissy Teigen shares baby Luna's very first word! Watch the adorable video
However, Teigen also points out that being "in it" or "out of it" is an ongoing process.
"Of course, you have your good and bad days," she told the publication. "I just had a bad day a couple days ago. But the bad days do not outweigh the good days anymore. Just when you think it's really, really bad, it's going to get better. So hopefully, if you're going through something tough you can find some peace in knowing that."
And in knowing that there's always another facet of motherhood right around the corner that you'd never expect.
RELATED: Chrissy Teigen gets real about celebs losing baby weight: 'We have all the help'
"Maybe like five minutes ago, I took my nail up Luna's nose and scraped the most epic booger out you can ever imagine," Teigen added as the ultimate perspective-changer. "And I put it in a paper towel and I kind of stared at it for a while, and I was like, 'Oh my gosh, this is like a really amazing booger I got.' Like you get very excited for being able to clear out your kid's nose."