New mom Chrissy Teigen is never shy about what she shares on social media — whether she's defending her right to a night out without her baby or just noting that she needs to pick up some diapers (for herself).
And on Wednesday, what she shared on Snapchat was an unfiltered, makeup-free photo that any mother could relate to.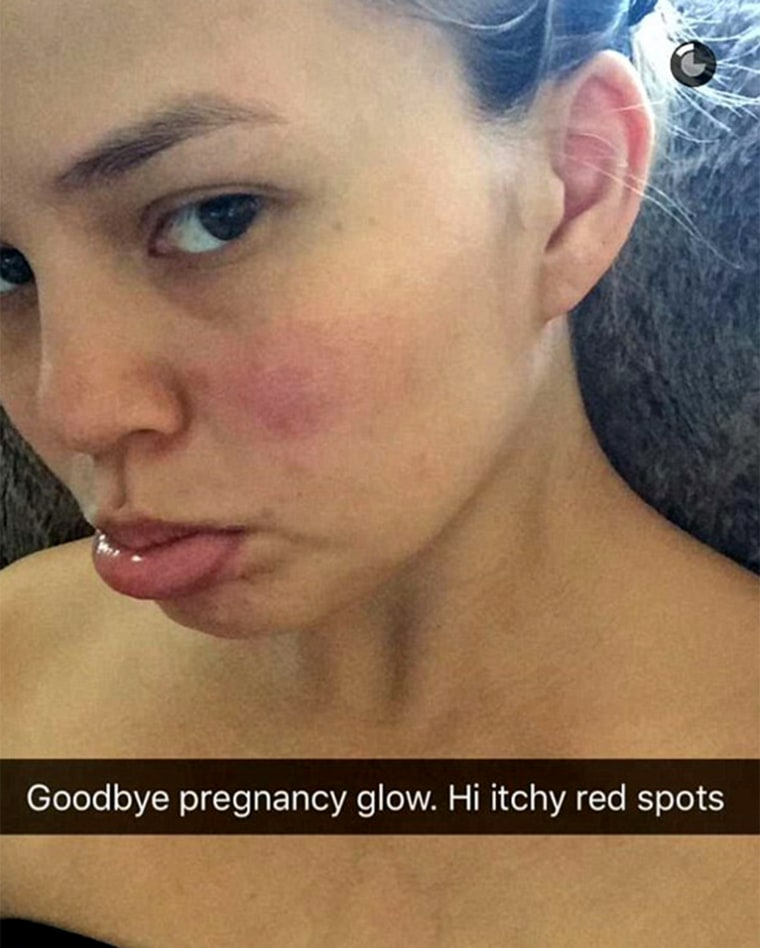 In the pic, Teigen posed with a pouty expression — presumably because of her (slightly) less-than-perfect complexion.
"Goodbye pregnancy glow," she wrote. "Hi itchy red spots."
MORE: 'The only makeup I'm wearing is joy!' Savannah's natural post-baby pictures cause a stir
Of course, despite the pout, Teigen's happy to say so long to the glow now that she has her little girl. She and husband John Legend welcomed daughter Luna to the world on April 14.
And from every other photo mom and dad have posted since then, we have to say life with Luna couldn't look lovelier.
Follow Ree Hines on Twitter.