Next month, Chrissy Teigen and John Legend will celebrate their daughter's first birthday.
But for now, they're celebrating all of little Luna's other firsts — including her very first word!
Luna's model mom shared an adorable video of the special moment on Instagram.
"What is that?" Teigen asked as she gestured toward a kitty with the camera. "Cat. Cat," she repeated to Luna. Dad joined in and like mom, he put a lot of emphasis on the "T."
RELATED: John Legend looks just like Arthur — and Chrissy Teigen knows it! See the tweets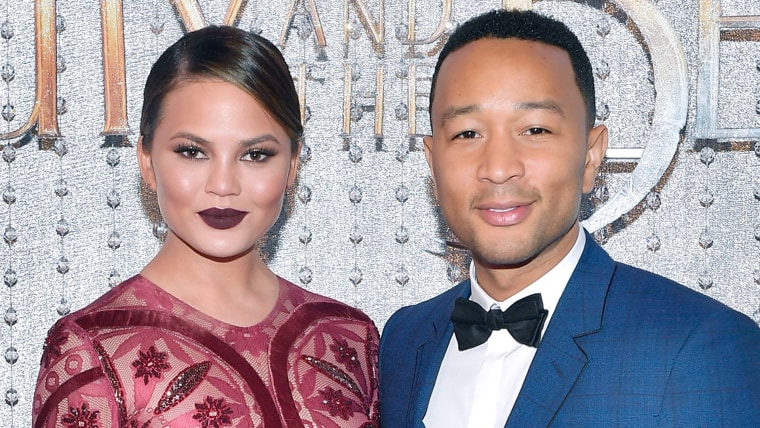 But no matter how hard her parents stressed that final consonant, Luna just didn't think it was necessary.
"Caaah!" she declared as she looked at the feline.
Close enough. It counts.
RELATED: Watch John Legend and Chrissy Teigen serenade baby Luna
Teigen captioned the clip, "So many firsts." In fact, she posted another premiere for Luna just moments earlier — her first hair bow.
If she could see herself in the mirror, she'd know just how cute she looks — or maybe how "cuuuh!"