In 2018, it's surprising online trolls still try to come for Chrissy Teigen.
The 32-year-old model and cookbook author has proven she's the queen of witty comebacks to nasty remarks. Teigen did it again Tuesday when a mommy-shamer questioned why she was feeding her 5-month-old son, Miles, from a bottle instead of breastfeeding him.
It all went down when Teigen's hubby, musician and actor John Legend, took to Instagram to share a sweet photo of his wife feeding Miles from a bottle.
"Wild scene backstage at @nbcthevoice," Legend captioned the photo, which also shows his mother-in-law, Vilailuck Teigen, cuddling with the pair's daughter, Luna, 2.
As sweet as the pic was, one fan was troubled by it. "You no longer breastfeed?" she commented.
Teigen's response was hilarious: "John never breastfed Miles."
The "Lip Sync Battle" host has made a sport of clapping back at nosy remarks, particularly those that try to shame her parenting style.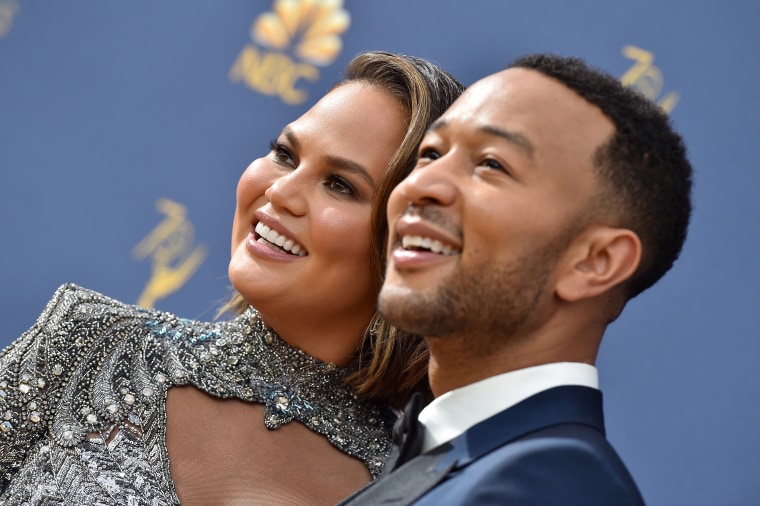 Because she shares so much of her private life on social media, Teigen's become a target of parenting know-it-alls, with alleged offenses that include everything from enjoying a date night out with Legend to allowing Luna to wear jelly shoes.
"It gets to me every time," Teigen told TODAY in August 2017. "I feel like pregnancy is the time for them to warm you up to the shaming that's about to come because they really go in on you."
"It's just so much," she added. "I don't want to have to look at a photo for 20 minutes before I post it."
When Luna was just 6 months old, Teigen fired back at an online critic who accused her of holding her daughter "like a handbag" in a candid paparazzi shot.
"Photos are literally split-second moments in time that evolve," she wrote, adding. "I despise mommy shamers. I am a proud shamer of mommy shamers."