Since giving birth in May, Chrissy Teigen has been quick to share photos of sweet little Miles on social media. And, while some followers have mom-shamed her in the comments, her most recent photo of Miles brought sweet words of support from those who have been through it.
"My baby bug got his head shaping helmet today," Teigen wrote on Instagram. "Please don't feel bad for him if you see photos. He is a happy bug and we're just fixing his flat."
My own daughter, now 8, wore a helmet to treat her cranial plagiocephaly — a flat spot on her head. Before I became a writer for TODAY.com, a now-colleague interviewed me about blog posts I had written documenting her progress. (The call actually led to my job with TODAY, and my now perfectly round-headed 8-year-old beams when I tell the story about how her flat head changed the course of my career.)
In a 2013 study, Canadian researchers determined that about half of all 2-month-old babies screened had flat spots on their heads. When my daughter got her helmet in 2010, there wasn't much information out there for worried moms afraid of putting their babies in a helmet for 23 hours a day, but in recent years, I know several moms who, like Teigen, are going through the process or have recently graduated from their days with the device.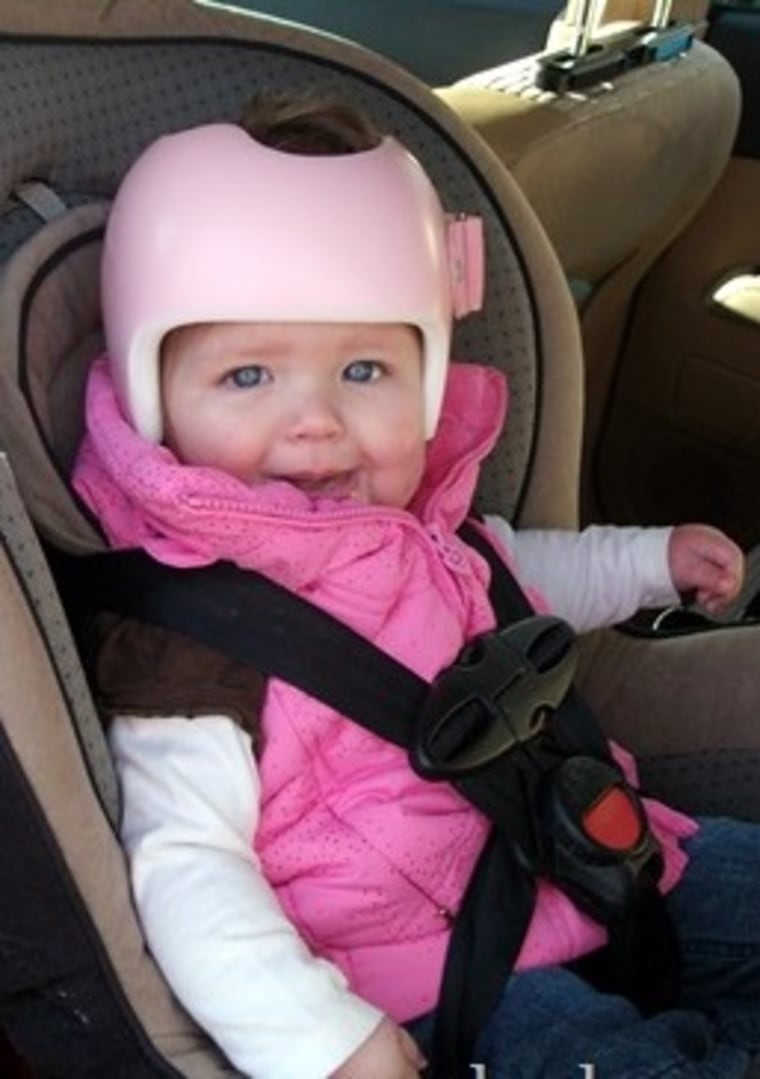 Helmets have become so prevalent that one artist hand-paints them — and her busy schedule proves they're being used more and more often.
When Teigen posted her photo of Miles in his little white helmet, comments came flooding in from other moms who have been there.
"Mine had one, too! He (and you) will be just great," said one.
"My baby girl did the same! She looked so cute in the helmet. Hope yours will get a perfectly shaped head," said another.
Another joked, "At least the crawling and walking stage won't be as scary! Built in protection!"
As on all of Teigen's social media posts, critics weighed in, too.
Teigen took to Twitter to silence them.
My daughter's helmet days feel like a small blip that I hardly remember, but the one thing I know is I'm glad we did it. Eight years later, I'd tell Teigen it's absolutely worth it, trolls and all.