Chrissy Teigen is beloved for her open-book approach when it comes to talking about her changing "mom bod."
She's celebrated her gray hairs, gotten real about stretch marks and even modeled a pair of not-so-glamorous postpartum underpants for her fans and fellow mothers.
But it's taken some work to get to that self-accepting place, and in a new interview with Women's Health magazine, the swimsuit model turned host and cookbook author explains how she's learned to embrace her body-after-babies.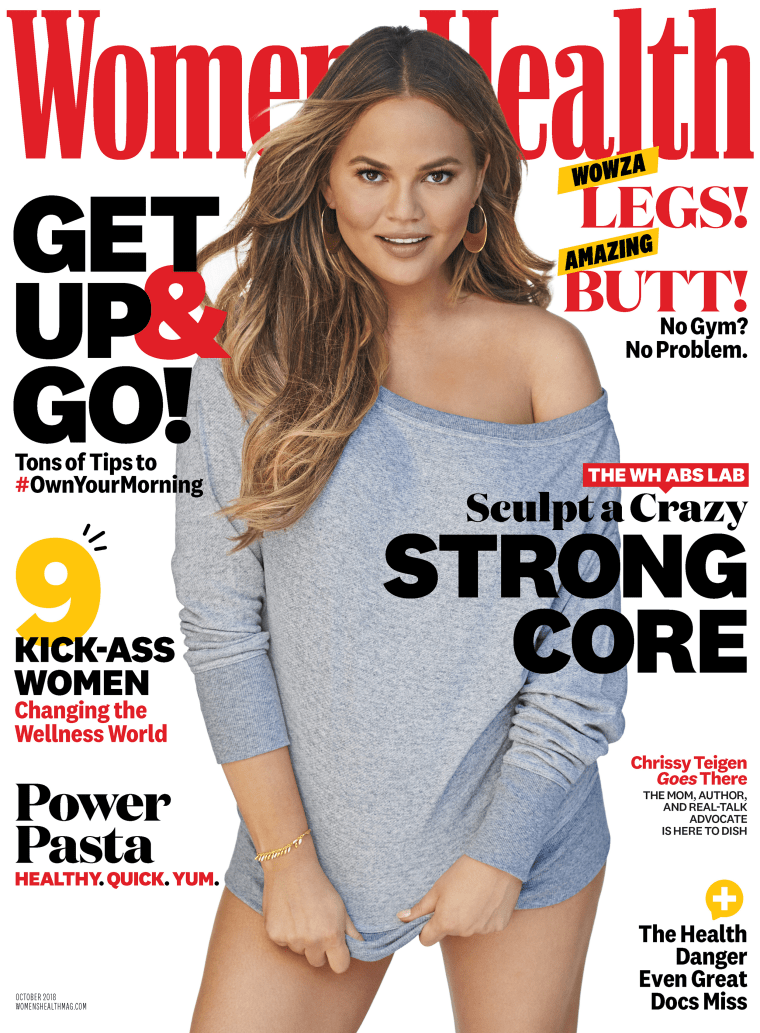 According to the mother of two — 2-year-old daughter Luna and 3-month-old son Miles — she wasn't "being good" to her body following her first delivery. The combination of too much alcohol, not enough nutrition and a battle with postpartum depression left her feeling far from her peak.
But once she added an antidepressant to her routine and embarked on a wellness retreat to Bali, she began to change her thinking.
"It's like, what could be more important than mental health?" the 32-year-old recognized. "What's more important than being proud of yourself and doing the best you can for your body?"
And that includes setting realistic expectations as your life changes.
"Honestly, I don't ever have to be in a swimsuit again," the former Sports Illustrated Swimsuit Issue favorite said plainly. "Since I was 20 years old, I had this weight in my mind that I am, or that I'm supposed to be. I've been so used to that number for 10 years now. And then I started realizing it was a swimsuit-model weight."
So she let go of that number on the scale and noted, "There's a very big difference between wanting to be that kind of fit and wanting to be happy-fit."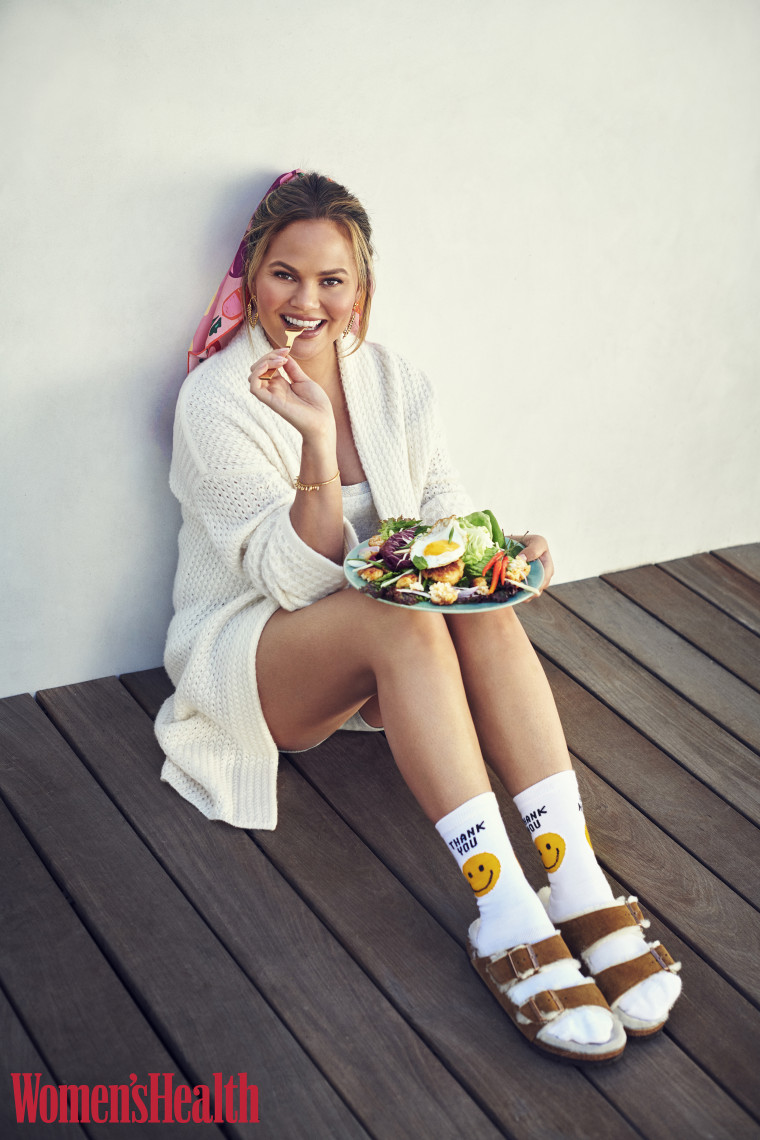 And happy for Teigen isn't just about eating well and working out — although that plays a part. It's also about the simple act of acceptance, whether than means loving a tummy that isn't perfectly flat or embracing the breasts she's earned from breastfeeding.
"With your second (baby), you just, like, pop'em on," she said of that latter act. "I look at my boobs and I'm like, 'What the heck happened?' They face outwards now. They're like giant disks. I don't even know how to hide them. I forget that people are still like, 'Whoa!' And I don't mean to shove my boob in their faces."
That's just the body that her babies gave her — and that she now appreciates.