What did you do on Saturday night?
Chrissy Teigen, regularly in the habit of one-upping your weekend plans with her drool-worthy dinners and red carpet outfits, took a night off from cooking and posing to have a baby.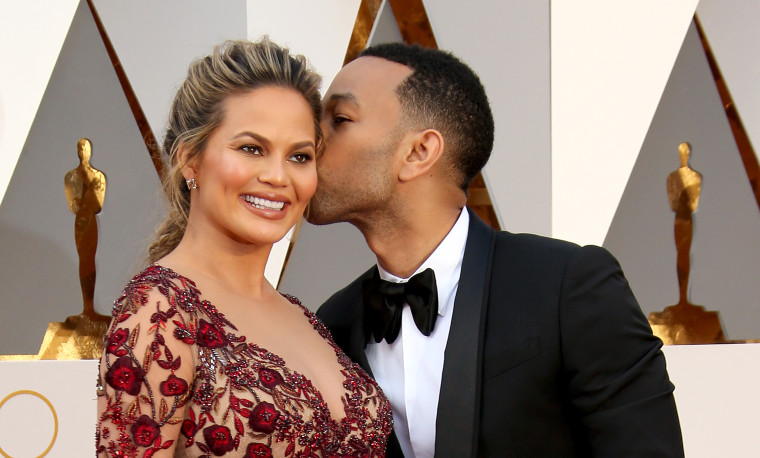 Teigen and husband John Legend are the proud parents of 6 lb 11 oz. Luna Simone Stephens!
"We are so in love with you!" wrote Teigen in an Instagram post on Sunday morning. "And sleepy. Very sleepy."
RELATED: Chrissy Teigen explains why she chose her baby's sex during IVF
Chrissy, you deserve a Legend-ary nap. (For anyone confused, John Roger Stephens is Legend's real name.)
Actually, the name itself was approved by a very important party: U.S. President Barack Obama.
"I asked Barack — we're, like, very first name basis," Teigen said on "The Late Show with Stephen Colbert" last month. "I asked President Obama if he liked one of our name choices, and he said he did. But then I realized, I should have come up with two so he could pick one, because, you know, you've got to be nice about it if you give someone a name."
The two announced the pregnancy in October, and we've known since December that they were expecting a baby girl.
Now, we begin the wait for pictures and videos. We bet she's as photogenic as her mom and cries to the tune of "All of Me." Baby #goals.
RELATED: Chrissy Teigen tells pregnancy pic haters on Twitter to 'get out of my uterus!'