He gets up in the middle of the night to give his little girl a bottle, doesn't mind diaper duty and when internet trolls try to mommy-shame his wife — whom he calls "my queen" — he wants to know why there isn't any daddy-shame to go around. In short, John Legend might just be the perfect partner and co-parent.
And Chrissy Teigen knows it!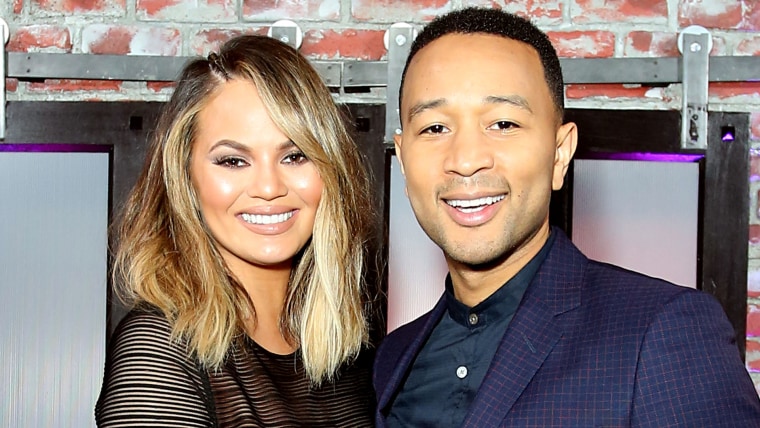 In fact the model, host and cookbook author told E! News that her man is one of the reasons she isn't worried about losing her post-baby pounds anytime soon.
"John actually loves the new pieces!" she said of his affection for her curvier curves.
RELATED: Chrissy Teigen sends 'perfect man' John Legend a touching note for Father's Day
And for those who think that Teigen doesn't really have any baby weight to worry about anyway, the trim-and-toned-looking mom set the record straight.
"I think people think that because I have a strong undergarment game, which I never had before," she insisted.
Teigen added, "You just realize you have to give yourself time and understand that you push out a baby, and it took this long to put on the weight, and it's not going to peel right off, and that's OK."
RELATED: John Legend explains why mommy-shaming Chrissy Teigen just isn't fair
As for feeling the love for Legend, Teigen isn't alone in her household. Their 3-month-old daughter, Luna, thinks he's just grand, too.
"She comes to me, she wants boobs, she wants food, and she looks at me and she giggles at me and she laughs," Teigen explained. "But when she looks at him, it's like these dreamy, weird, different eyes and it's so sweet to see. ... I think there's no relationship like a father-daughter relationship so it's really cool to see them together."
Follow Ree Hines on Twitter.