Congratulations to Chrissy Teigen and husband John Legend. The couple just welcomed their second child to the world.
And it's a boy!
Teigen made the announcement via Twitter overnight, and what her tweet lacked in details, it made up for in enthusiasm.
"Somebody's herrrrrrre!" she wrote.
The brief message was followed by baby and baby bottle emoji, and it was immediately retweeted by proud pop Legend.
The model mom and Grammy-winning musician first revealed they were expecting back in November — with a little help from baby No.1, their 2-year-old daughter Luna.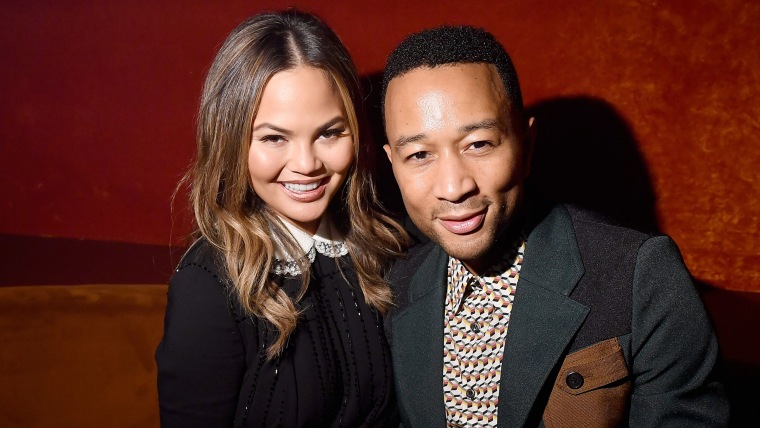 "It's John's!" Teigen hilariously captioned the video reveal.
In January, the 32-year-old revealed the sex of the new arrival by simply sharing a photo of her well-dressed baby bump from the Grammys red carpet with the words "mama and her baby boy."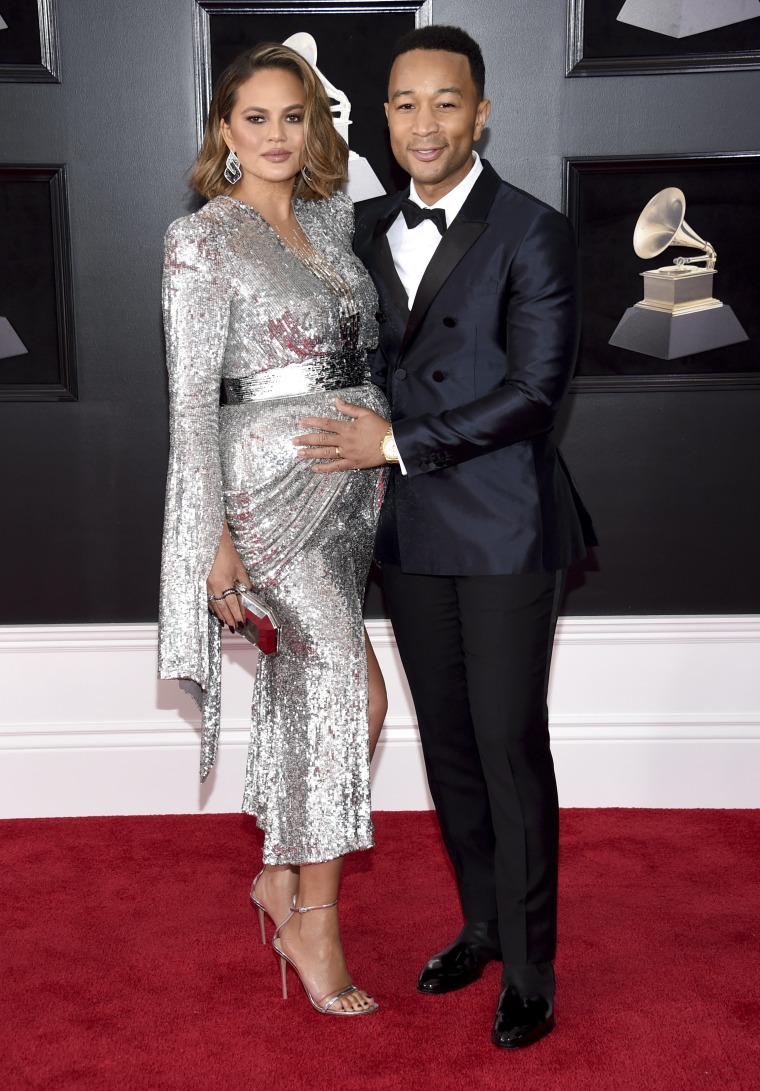 After that, Teigen remained candid about her pregnancy (and even about her "pregnancy nose").
And thanks to a sit down with TODAY in April, we know that she and Legend aren't the only ones who just welcomed a baby boy.
Teigen explained that Luna has a love of baby dolls, saying, "She's always changing their little diapers and burping them." So to mark Luna's transition into big sisterhood, she has a new addition of her own.
"The day we have baby boy, she's going to receive her own little baby boy (doll) to take care of at the same time," Teigen told us.