Chrissy Teigen says life with 5-month-old daughter Luna Simone is loads of fun. But getting her post-baby body back in modeling shape? That's been, well, less fun.
"I'm still definitely not comfortable. I think I'm fine in clothes. But am I comfortable naked or in a bikini? Not exactly yet," the former Sports Illustrated Swimsuit issue cover girl told People.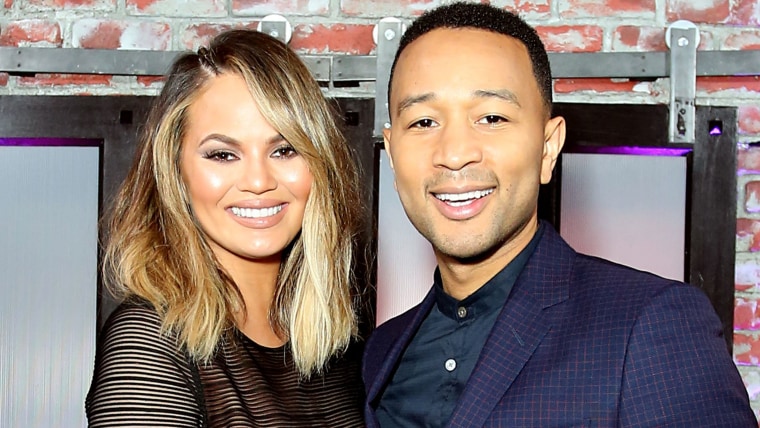 So, Teigen, 30, says she's temporarily ditching bikinis during photo shoots. "Every shoot I have right now, I request like all one-pieces, please, or anything high-waisted," she said.
Over the summer, down-to-earth Teigen, who's shared photos of her stretch marks on social media, tweeted jokes about the extra pounds.
She also told reporters she wouldn't rush to lose the weight, especially since her husband, pop musician John Legend, loved her new curves.
The "Lip Sync Battle" star told People that parenting is "fun and exciting because, man, kids, they keep you on your toes."
Her advice for parents-to-be? "Just know that once you think everything is going perfectly and nothing is wrong, they're going to flip it on you," she said. "And you have to be really ready to just adjust and laugh at it."
RELATED: Chrissy Teigen: 'We're all real women' we just come in different sizes
Teigen added that couples raising a baby together need a "strong bond" because it's not easy.
"(T)here are days you're gonna look over at him —or her —and be like, 'Ugh,'" she said. "You gotta have that strong bond so you can bounce back from it."
"Make sure you're in love or at least, I don't know, pretend," she joked.