Chrissy Teigen considers very few topics taboo for public discussion. Since the birth of her son last month, she has talked about post-partum underwear and vagina steaming.
So it's no surprise the model and cookbook author would open up, again, about her infertility struggles.
After Teigen posted a new photo on Instagram of her newborn son, Miles — wearing a giraffe-print onesie and laying on a giraffe-print blanket — someone asked Teigen whether she used IVF to conceive her son.
"I know IVF was used for Luna was it used for baby brother also?" a follower asked in the comments.
Teigen replied that he was.
"Yep, he was on ice a smidge longer. Science and the human body are beautiful," she replied.
While some on Instagram criticized the questioner for asking Teigen something so personal, the 32-year-old "Lip Sync Battle" host said she welcomed the chance to talk about the often-heartbreaking world of fertility treatments.
"I wasn't offended by it — people are just curious and I think hearing success stories gives people hope. I'm all for talking about IVF," she wrote.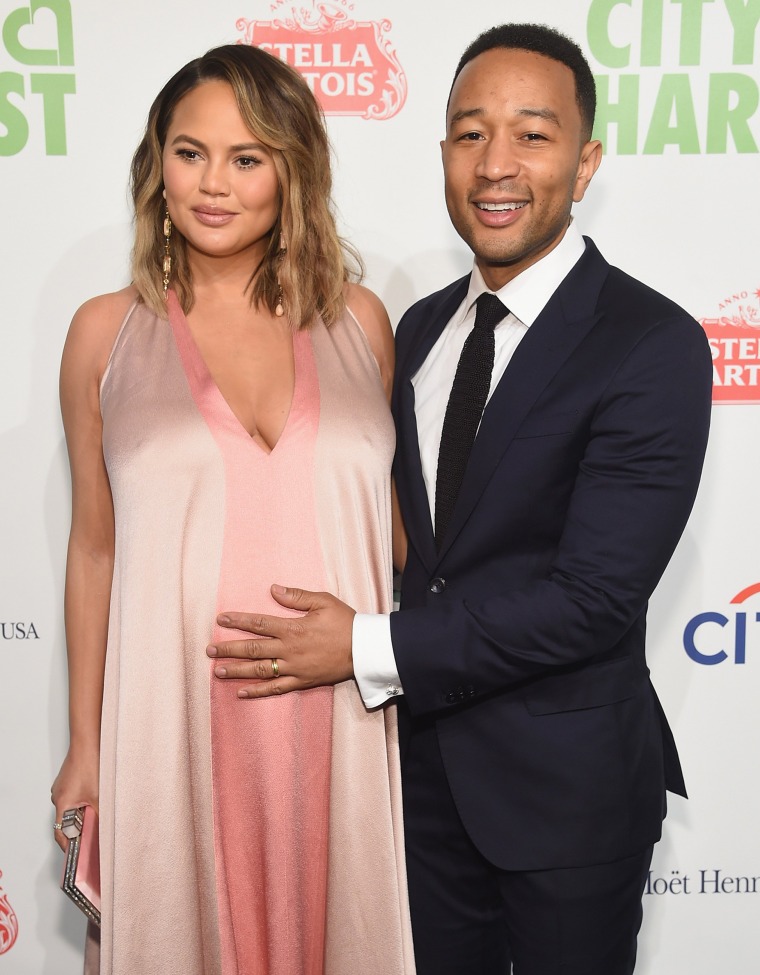 Teigen, who is about to publish her second cookbook, has been publicly open about her struggle to get pregnant. In a 2015 discussion on her former talk show "FABLife," she spoke about the difficulties she and her husband John Legend were having trying to conceive.
"We would have had kids five, six years ago if it had happened," she said. "But my gosh, it's been a process."
The couple eventually welcomed their daughter Luna in 2016. Little Miles joined the family in May.