Country rocker Chris Stapleton and his wife Morgane are pretty busy touring on the road and making lots of beautiful music together.
But it looks like they have plenty of time to also keep growing their family: just seven months after welcoming twin boys, Morgane is pregnant again!
Chris, 40, made the announcement during his Friday concert at New York's Madison Square Garden.
"Some of you may know that we have four children," the musician said during the show. "We just had twins about seven months ago. Now there's four of us, but we're gonna make it five!"
Chris and Morgane, 35, met when they were both singer-songwriters in 2003, and wed in 2007. She now sings backup on many of his songs. Besides the twins, they also have an 8-year-old son and a 6-year-old daughter. (The children's names have been kept private).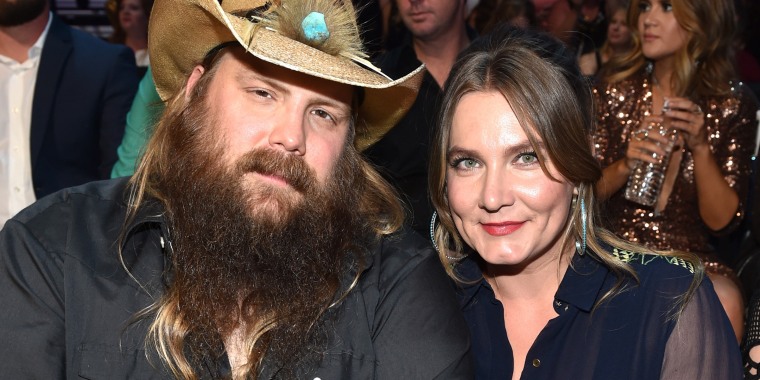 "We're married so we hold each other accountable," Chris told The New York Times in 2017. "We can lift each other up on bad nights, kind of give each other a wink when we screw up or do something funny."
Congratulations to the busy parents and their ever-growing brood!