In the movies, Chris Pratt is one of the "Guardians of the Galaxy." But at home, the actor cherishes a different sort of heroic role entirely — that of father to son Jack, who was born prematurely in 2012.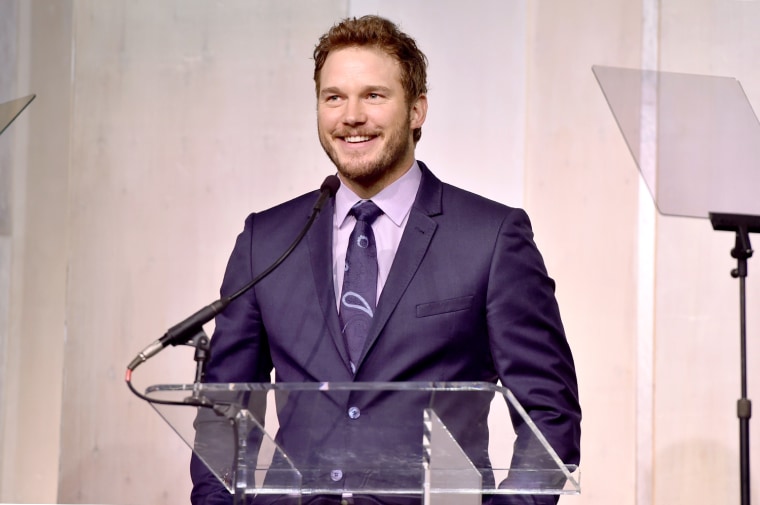 Pratt spoke about Jack's early struggle in a speech at a March of Dimes benefit Friday in Beverly Hills. He talked about watching that 3-pound 12-ounce newborn transform into a "strong, smart, happy, funny, beautiful boy." (Beautiful was never in doubt, with Pratt as a dad and actress Anna Faris as a mom.)

When he was born, said Pratt, he was the size of "a decent-sized bass," reported Variety. (That's the fish, not the instrument.)
He added, "I've done all kinds of cool things as an actor — I've jumped out of helicopters and done some daring stunts and played baseball in a professional stadium, but none of it means anything compared to being somebody's daddy."
After birth, Jack had to stay in the NICU (neonatal intensive-care unit), and his parents learned he might have special needs and require cosmetic surgery on his eyes. His dad would visit him in the unit and recalled, "I made promises in that moment about what kind of dad I wanted to be, and I just prayed that he'd live long enough that I could keep them."
Today, Jack is growing up strong. He now likes "monster trucks and 'Daniel Tiger' and, believe it or not, loves vegetables," said Pratt. "Broccoli and cherry tomatoes are his favorite foods."
Pratt credited the work of the March of Dimes — which advocates for the health of mothers and children — for doing the research that has helped Jack become the boy he is today.
"None of what we went through would be as easy even 10 years ago," he said, adding that life in NICU is a balancing act, "a balance that's tipping toward life by cutting-edge medicines, much of which is a direct result of this wonderful organization, the March of Dimes."
The March of Dimes was founded in 1938 to help eradicate polio. It was started by one of polio's most famous sufferers, President Franklin D. Roosevelt — whose face is on the dime.
Friday's event raised over $1 million.