Chris Pratt is one Hollywood A-lister who's putting family first.
After working non-stop for more than a year, Pratt says he's taking six months off from moviemaking to enjoy time with his wife, actress Anna Faris, and their 3-year-old son, Jack.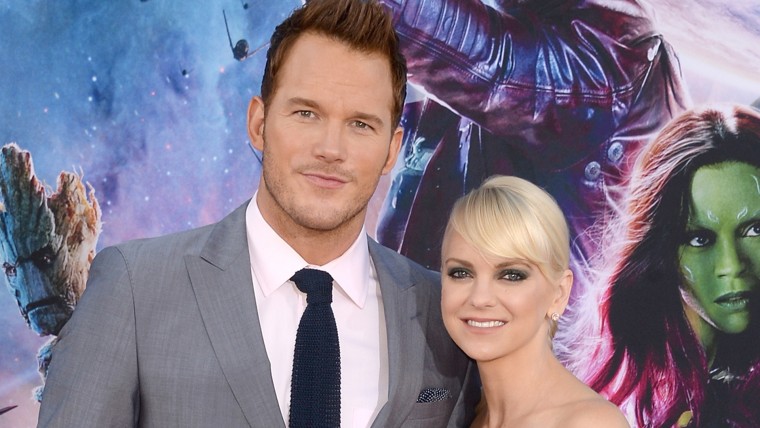 "I've been on the road for 14 months — I did three movies back to back to back — so I'm taking six months off," the "Jurassic World" star told Parade.
The actor revealed that he's already booked some father-son time at the couple's San Juan Islands home.
"I'm taking Jack to Jack's Beach — which is what we named the little stretch of beach on an island up on the San Juan Islands where we got a place," he said.
"We're going to go back to the fort we built about a month and a half ago when we went for a short visit and see if that's still there," he continued. "If not, we're going to build it again."
Fans won't exactly miss Pratt while he's gone because he'll be a constant presence on the silver screen.
The actor stars alongside Denzel Washington and Ethan Hawke in the western action film "The Magnificent Seven," which opens Friday.
He also stars opposite Jennifer Lawrence in the sci-fi romance "Passengers," which hits theaters in late December, and he'll reprise his role as Peter Quill in the much-anticipated superhero flick sequel "Guardians of the Galaxy Vol. 2," in May 2017.
RELATED: Chris Pratt and son adorably recite Pledge of Allegiance together
While the actor cherishes family time, he and Faris bicker just like any couple. When they do, they follow a sweet relationship rule Pratt recently revealed to Entertainment Tonight.
"I have heard some people say 'Don't go to bed mad.' I think that is garbage. Sometimes you've got to go to bed mad," Pratt said. "But at least touch toes, you know what I mean? At least touch toes. 'We will deal with it later. I think I am going to get some sleep,' and touch toes."