Ah, Prattkeeping: It's a delicate art, but zookeepers and animal trainers around the world seem to have gotten the hang of it.Inspired by an image of Chris Pratt wrangling velociraptors in the sci-fi blockbuster "Jurassic World," trainers have been employing his dino-choreography on their own animals.
This past weekend, Pratt reclaimed the meme during a visit to a children's hospital in Louisiana.
As first reported by Reddit user chrysias, Pratt, who was already in Louisiana between takes for "The Magnificent Seven," made a pit stop at Our Lady of the Lake Regional Medical Center, a children's hospital in Baton Rouge.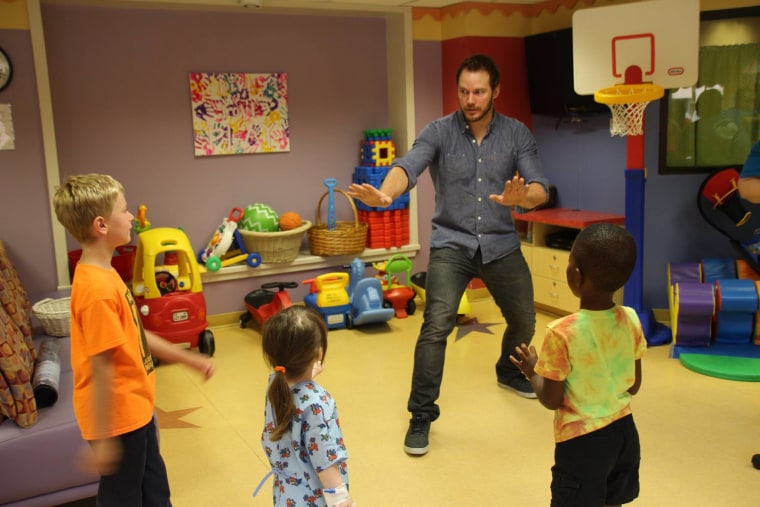 There, he signed posters and spent time with the patients. He also handed out a few "Jurassic World" Lego sets.
This isn't the charitable actor's first visit to a children's hospital, but the occasion's dino theme was unique and memorable.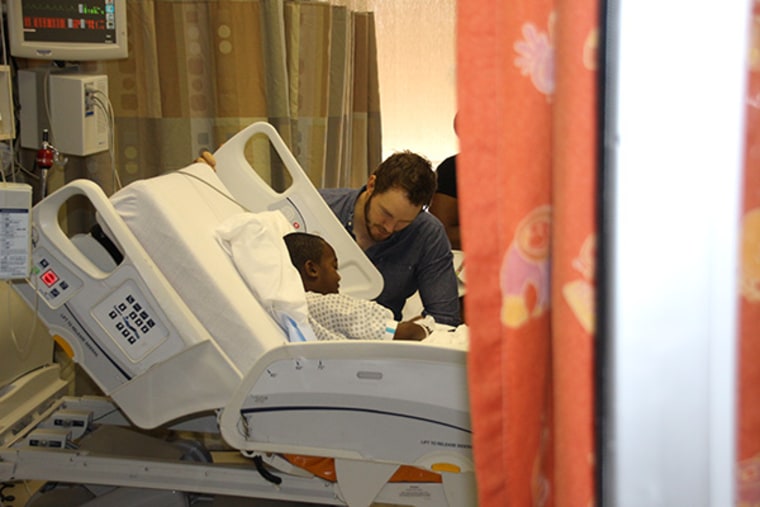 "We are so grateful…He was here for three hours, and during that time, he played games with children in our playroom, and then went room to room visiting those patients who were too ill to leave their hospital rooms," Kelly Zimmerman of Our Lady of the Lake told TODAY.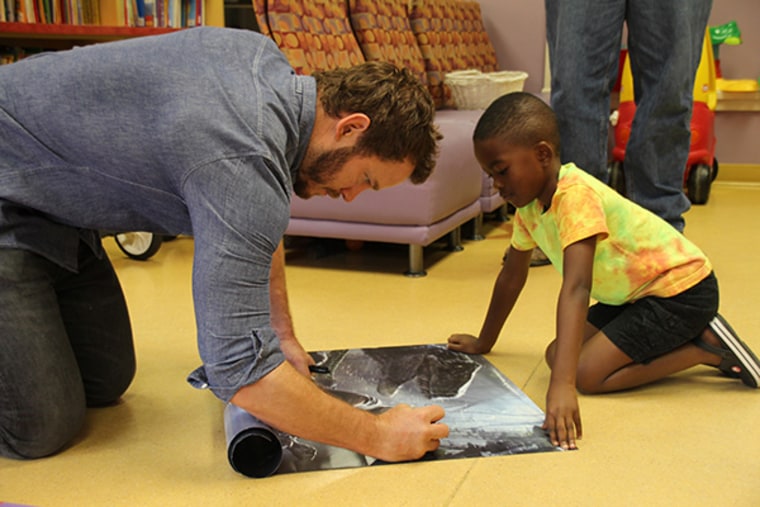 "The kindness and generosity he showed them brought joy [to all]."
Pratt, 36, recently enjoyed the biggest opening weekend in film history with "Jurassic World." Two weeks later, it remains the most popular movie in the world.