Sometimes, a friend's Facebook comment can save a life.
After Christina DePino complained in a Facebook post about itching during her pregnancy, friends cautioned that she may have cholestasis — a hormonal condition that affects the mother's gallbladder and can cause babies to die in utero if left undetected.
"What had started as an all-over itch started to become more pronounced on the palms of my hands and the soles of my feet," DePino told TODAY Parents. "It got to the point that I could no longer sleep at night ... my arms and legs were bleeding from all the scratching."
DePino was 35 weeks pregnant with her first child when she searched "cholestasis of pregnancy" online and learned that the condition could cause her baby to be stillborn. It was then that she contacted her doctor and moved forward with the diagnostic testing that would check for the condition.
After she was officially diagnosed with intrahepatic cholestasis of pregnancy, DePino's doctor recommended her labor be induced at 37 weeks to lower the risk to her unborn daughter's health.
On March 28, 2017, at 37 weeks, 2 days, DePino delivered a healthy baby girl, Lexa Rae.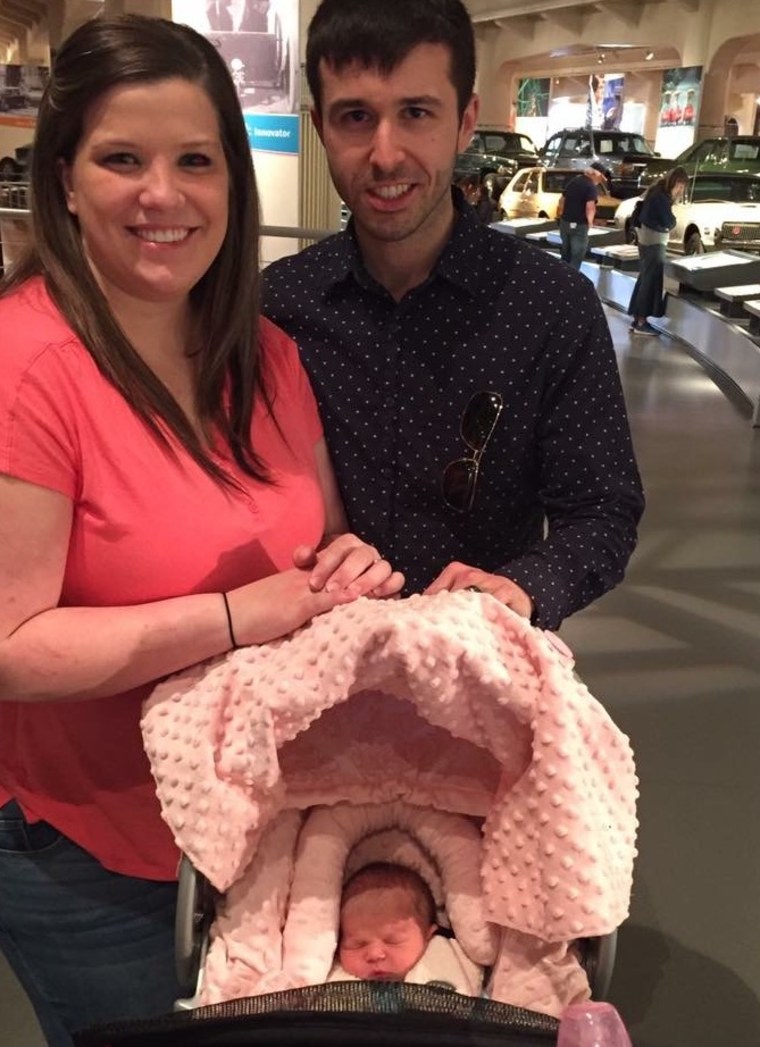 "As soon as I was holding my beautiful baby girl in my arms, all I could think was, 'What if?'" said the Michigan mom. "What if I had not complained on Facebook? What if no one had told me? All I could think was that I had to let other women know. I didn't want any of them to wonder what had happened to their perfectly healthy baby."
RELATED: After daughter sustains major injuries, mom warns about proper car seat use
DePino penned a Facebook post, sharing her experience and warning other expectant mothers to call their doctor if they think they may have the condition.
DePino's post has been shared more than 62,000 times. The mom said she's thrilled to be spreading her message to women everywhere.
"I would like to urge pregnant women who are suffering from severe itching to be their own advocate," DePino said. "Know the signs and symptoms and then contact your doctor. Don't ignore the itch, a simple blood test could save your baby's life."
Dr. Donnica Moore, a women's health expert and advocate, said cholestasis rarely brings complications for pregnant women, but chemicals in an affected mother's bloodstream can cause sudden death for a fetus. Because of this danger, most doctors will induce an expectant mother with cholestasis once she has passed 36 weeks gestation.
So what is this rare condition that, according to Moore, affects only 1 in 100 women in the U.S.?
"Very simply, cholestasis is the sludge of your gallbladder building up and becoming more sluggish — and as a result, chemicals build up in your bloodstream that should have been eliminated," explained Moore. "And that can deposit beneath the skin and cause this terrible, terrible itching."
Moore said that while itching is the main symptom of cholestasis, affected women may also experience fatty stools and have a vitamin K deficiency — something typically not identified until diagnostic testing is performed.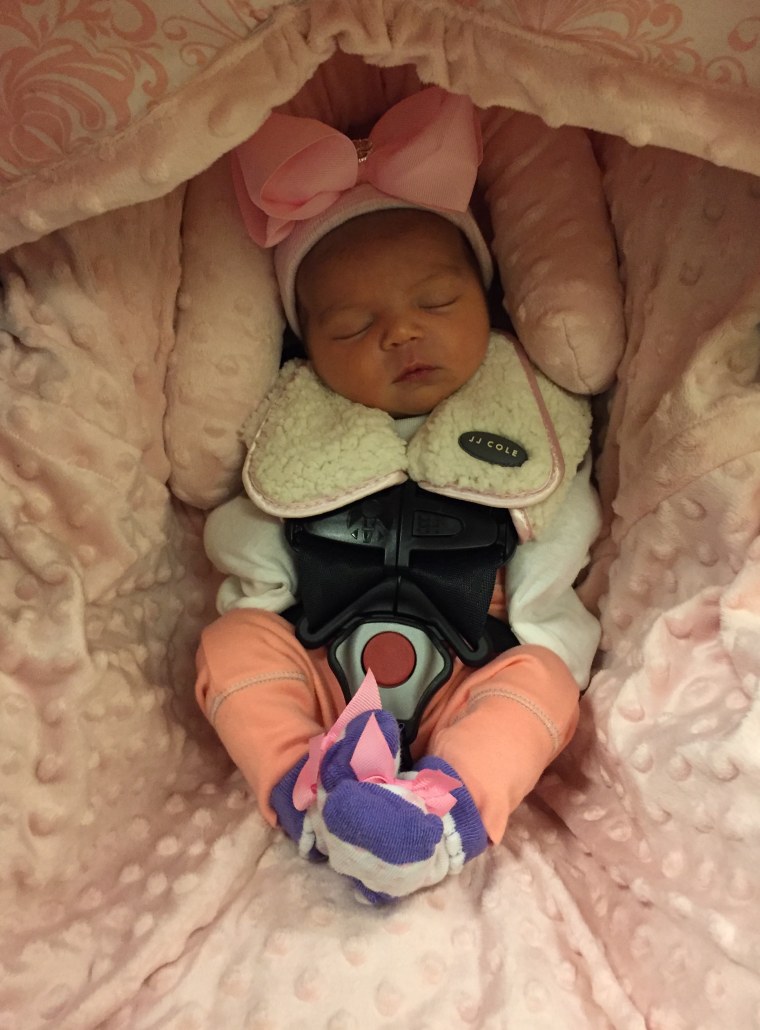 Moore also notes that itching caused by cholestasis is not associated with a skin rash and most often begins on the palms of the hands or the soles of the feet. Women who are 35 or older, or who are pregnant with multiples, are more likely to develop the condition.
Should pregnant women worry about developing cholestasis? Moore says worrying will not help things, and that expectant mothers should be comfortable calling their doctor with questions about any pregnancy symptom that they would describe as "severe," or that interferes with their daily life.
"One of the most important acts of daily living — especially during pregnancy — is sleep," Moore said. "So anything that interferes with that — aside from 'OK, this baby is kicking me all night' or 'I have to get up and pee every three hours' — anything short of something you know is extremely normal is worth a phone call to your doctor."
This story was originally published on TODAY on April 5, 2017.