When a baby is about to endure hours of surgery to get a new heart, there are no words. Sometimes, you need a photo to tell the whole story.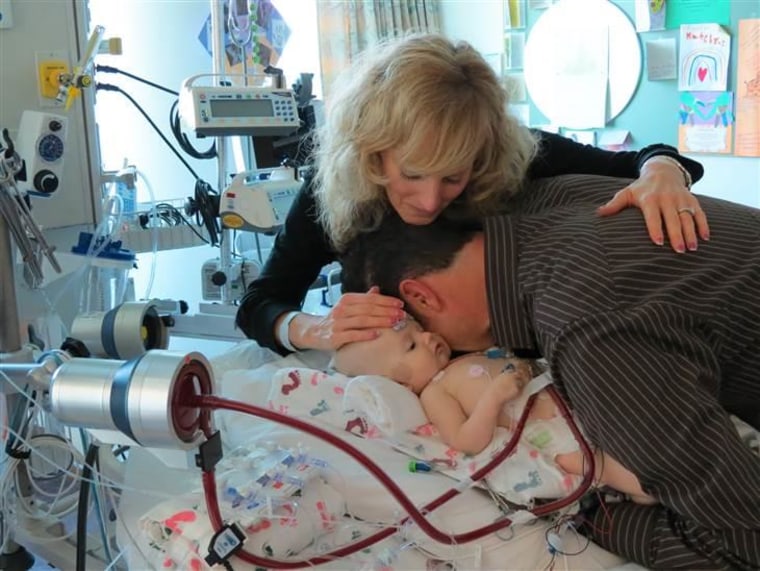 The powerful image of Wendy and Chad Larson cuddling with their daughter Katelyn just before she was wheeled into the operating room for a life-saving heart transplant at Children's Hospital & Medical Center in Omaha, Nebraska, is part of the 2015 Children's Hospitals Photo Exhibit.
The collection of pictures shows some of the most intense, harrowing, hopeful and inspiring moments in the lives of the country's littlest patients.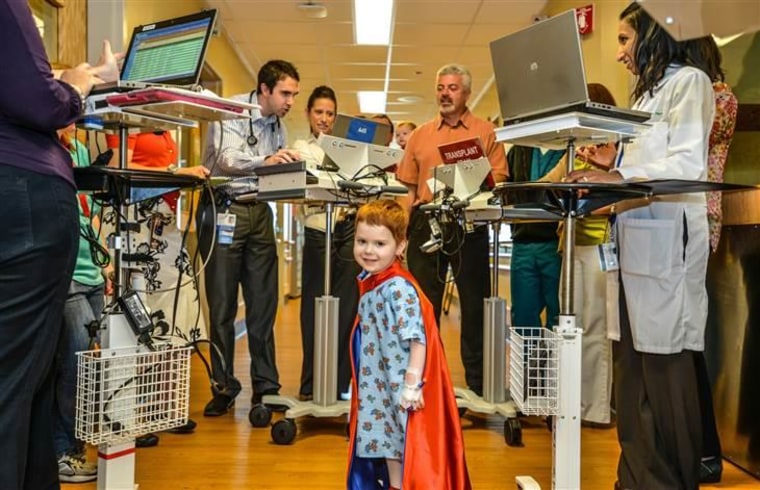 The Children's Hospital Association received 250 photos in all for the exhibit — captured by hospital staff photographers from across the country — and asked five judges to pick the most compelling 50. The resulting collection will go on display on Capitol Hill in Washington in June.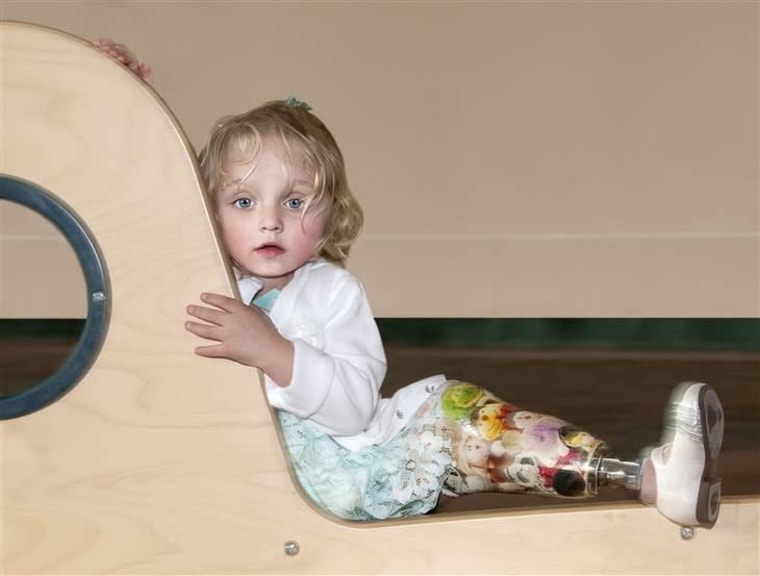 "You're just blown away by the stories that are there," said Gillian Ray, a spokeswoman for the Children's Hospital Association, noting the judges and the staff at times wept as they went through the photos.
"You just feel for a second what these parents must be feeling, what these physicians and nurses must be feeling when they take care of these kids."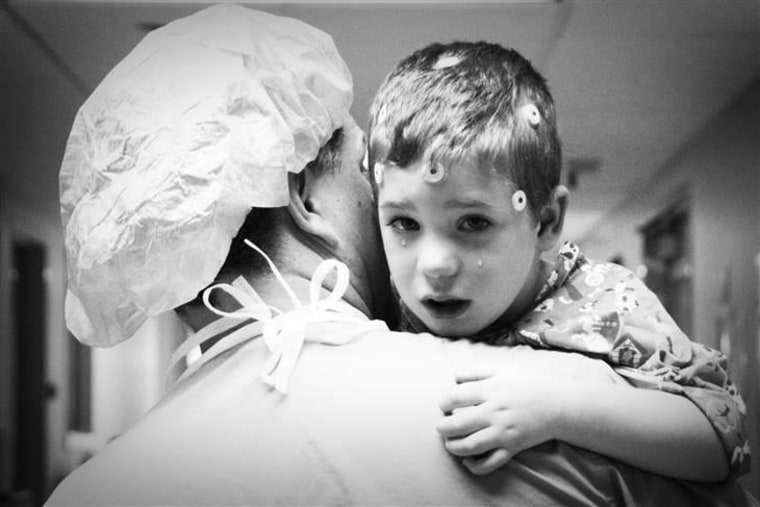 In the Larsons' photo, "We're just kind of saying good-bye because I had no idea whether her heart would beat or not," Wendy Larson, who lives in Odebolt, Iowa, told TODAY Parents. "We didn't know if we'd see her again alive or not."
At 3 months old, Katelyn was diagnosed with dilated cardiomyopathy, a condition that left her heart enlarged and so weak that a machine had to take over circulating her blood. The pump's red tubes are prominent in the photo, as is Katelyn's sweet expression. The little girl was smiling and cooing all morning, as if letting her parents know she would be OK, her mom said.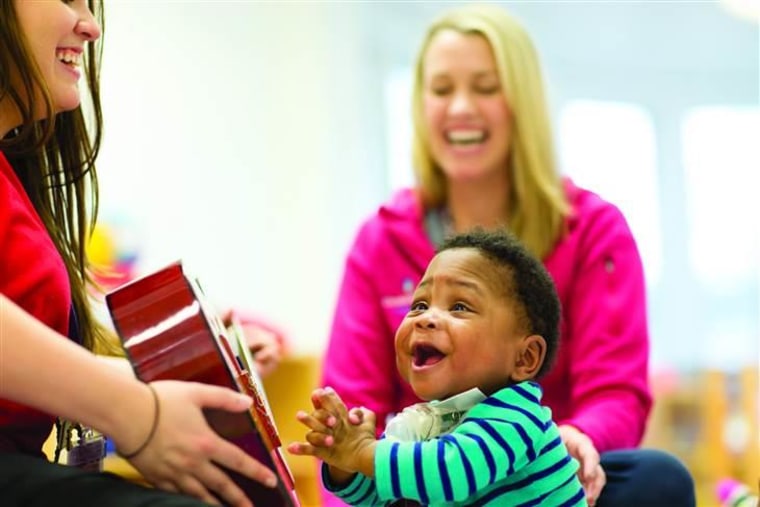 Barb Roessner, the hospital's heart transplant program coordinator, took the picture on Sept. 12, 2013, the same day she had called the Larsons to let them know a donor heart had become available for Katelyn. They wouldn't see their daughter for the next nine hours as doctors performed the surgery.
Now almost 2, Katelyn is thriving with her new heart.
"She is the healthiest person in our family," her mom said. "She's just amazing; you would never even know her struggles."
Here are more photos from the Children's Hospital Association exhibit: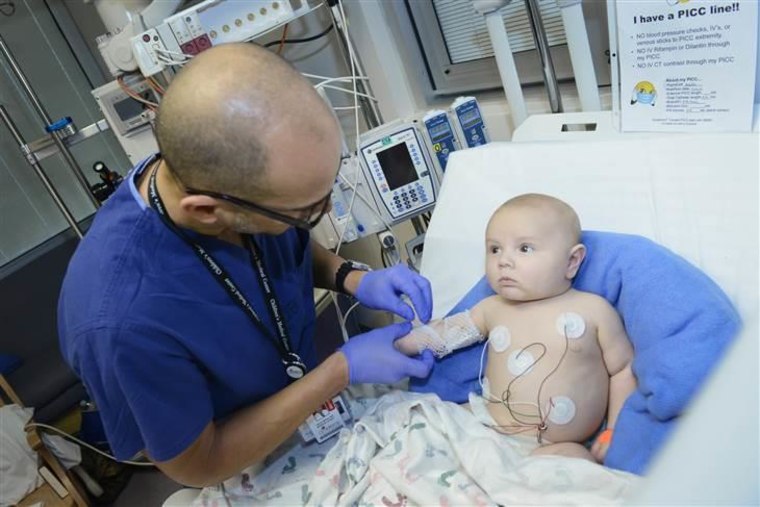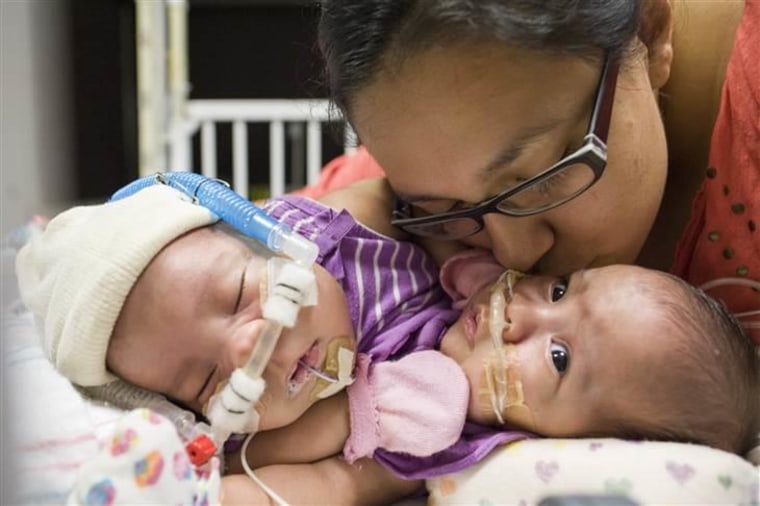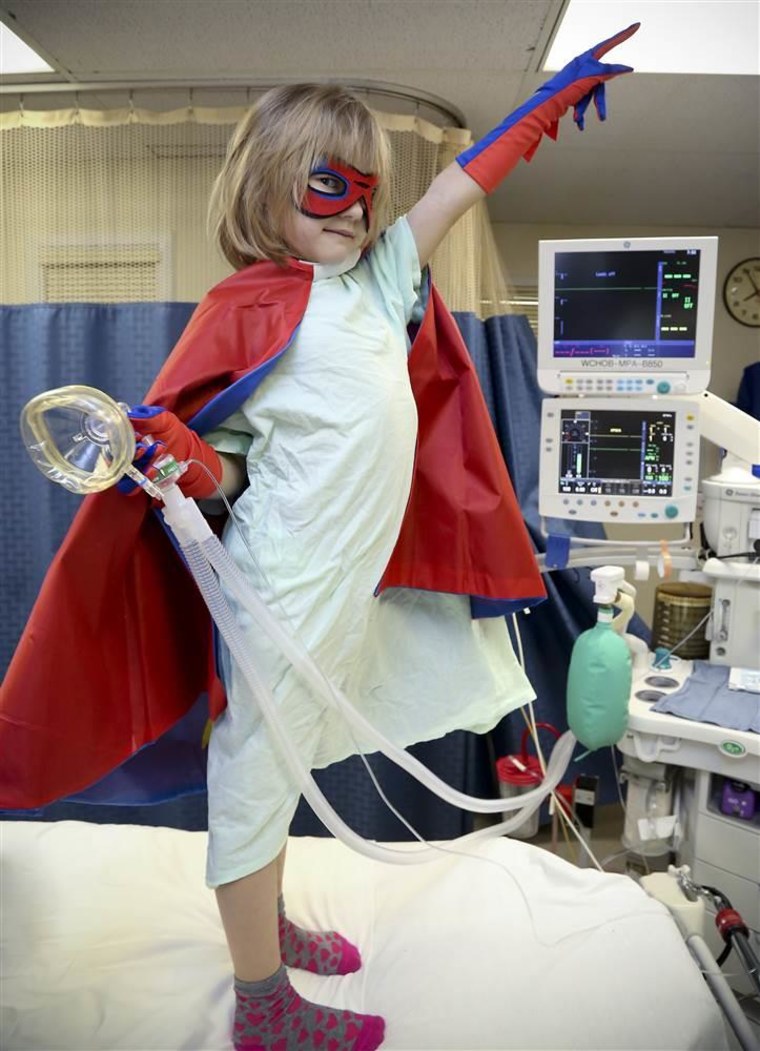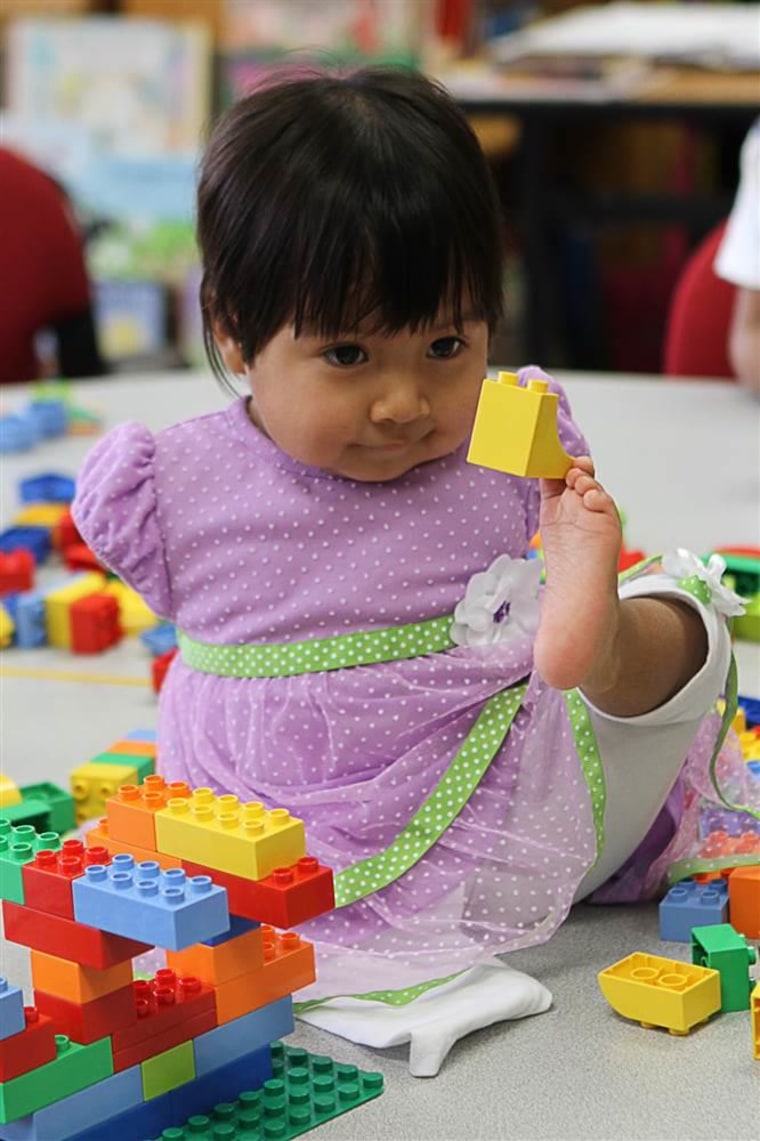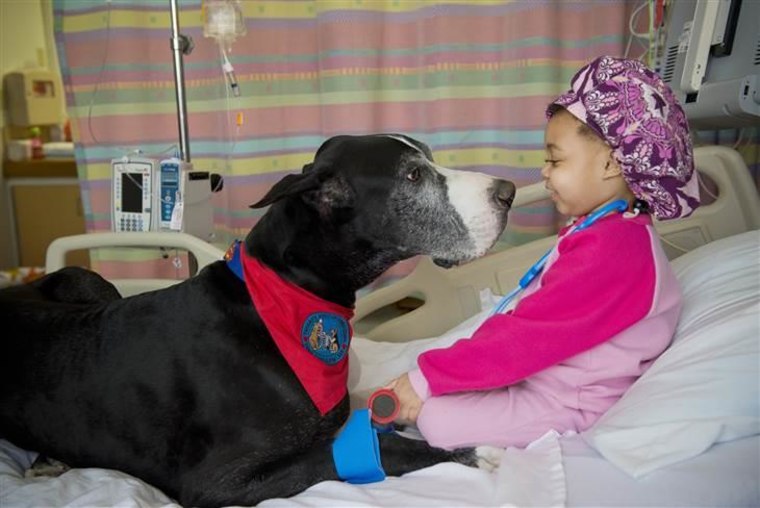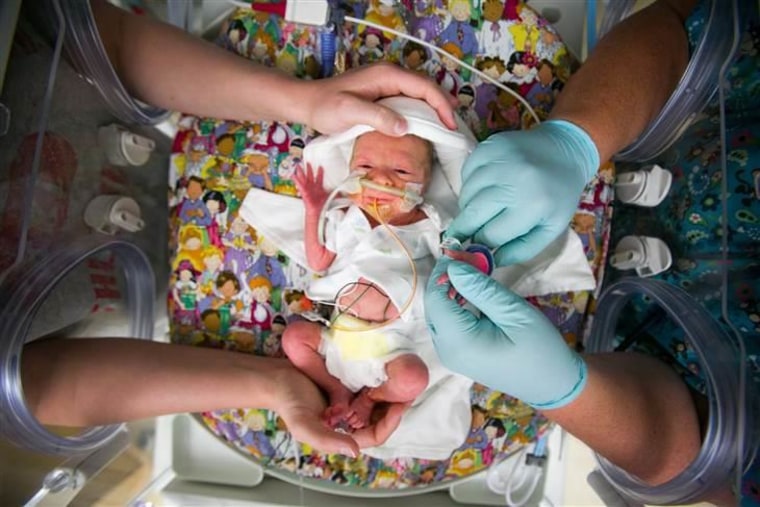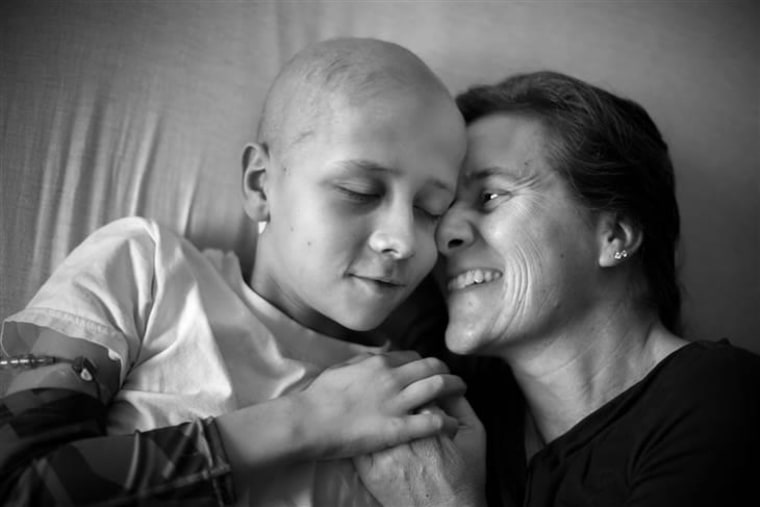 Follow A. Pawlowski on Google+ and Twitter.
This article was originally published Mar. 30, 2015 at 4:41 p.m. ET.