A new children's book is getting lots of positive attention, even though its subject matter— the experience of a transgender child — is not typical bedtime reading.
"I am Jazz" chronicles the life of 14-year-old Jazz Jennings, who was born as a boy, but knew she was a girl since she was 2 years old. Ten years ago, doctors diagnosed Jazz with what's now known as gender dysphoria. She wrote the book for children in the 4- to 8-year-old age range.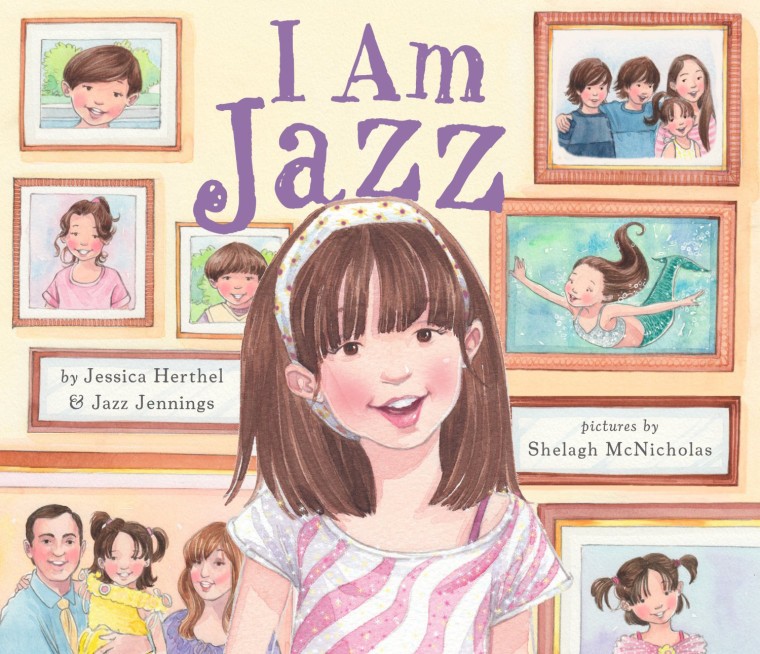 "For transgender kids who are struggling, I want them to know they're not alone," Jazz told People magazine. "They shouldn't be afraid to step out of their shadows."
Experts who work with transgendered kids say the book is a must-read because it gives voice to a much-silenced issue. And they say it's not just for families with transgendered children but for anyone who wants to teach their kids about accepting differences.
"It's really important," says Kim Pearson, co-founder and training director of TransYouth Family Allies. "Imagine how scary that it must be for a child to feel like [he/she] is the only one [who is transgender]."
Pearson says her own son felt this isolation. When he was 14, he told his parents he was transgender. He said he had known for years, but he thought he was the only person who felt like that and he feared telling anyone. He found a story with a transgender character and realized he wasn't alone, giving him the courage to share with his family.
"This visibility is what is helping us move forward and helping us create a culture where transgender children aren't vilified," Pearson says.
Targeting the book to younger ages might seem premature, but experts say it could be valuable. 
"Children become aware of their gender at a young age, particularly between the age of two and four," says Vanessa Jensen, a pediatric psychologist at Cleveland Clinic. "The impact of seeing transgender individuals in 'real life' cannot be underestimated. When I work with youth, one of the most valuable things I can do is help [connect] the individuals and their parents with other youth who have been in their situation."        
Dr. Deborah Gilboa, a parenting expert, says the book gives parents the chance to introduce differences to their children. Reading a book about a transgender child helps parents teach their children that not everyone expresses their gender in the same way.
"It's a great idea to give kids the language they need to ask questions in a respectful way," she says
While Gilboa thinks sharing the book with young children will foster more acceptance, she says some kids might be too young to understand the nuances. Until children hit the age of reason, anywhere from 5 to 7 years old, some might not be able to understand it.
"It is more likely to be confusing," she says.
Gilboa suggests sharing a book like "I am Jazz" with children when they seem able to understand complexities, a different age for every child. She urges parents to read the book first and try to anticipate any questions their kids might have. If the children seem confused after reading the book, she says put it away for a few months and try again.
"I think it might be really helpful [for a book] to lay this out in a very matter of fact way … and say some people have this experience," she says. "It is going to be helpful in making a more tolerant child."