We may not like it when our kids lie to us, but here's the truth: According to a new study, they may be exhibiting useful, important skills when they fib.
University of Sheffield psychologists tested 135 children and have now revealed that the liars in the group performed better on a trivia test than honest children, reports The Telegraph. That's because lying requires thought and memory skills — a child who is not telling the truth needs to be able to keep their story straight.
In the study, which was published in the Journal of Experimental Child Psychology, children between ages 6 and 7 were allowed to look at answers in a trivia game. Those who checked and denied that they had later proved more skillful on a second memory test.
"While parents are usually not too proud when their kids lie, they can at least be pleased to discover that when their children are lying well, it means their children are becoming better at thinking and have good memory skills," Dr. Elena Hoicka, from the University of Sheffield's department of psychology, told The Telegraph.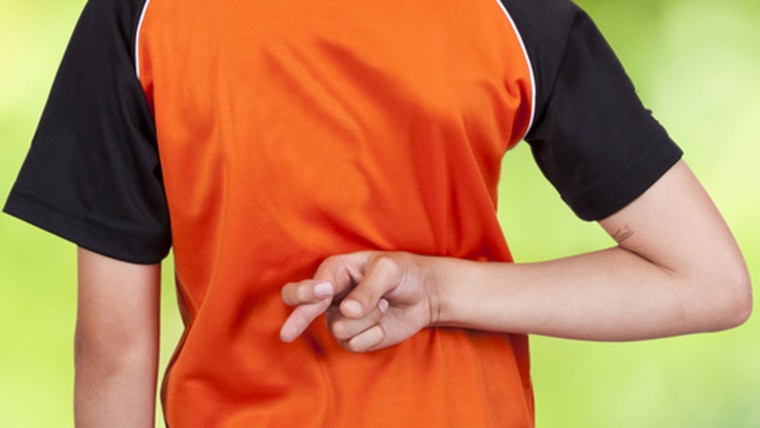 Noted the University of North Florida's Dr. Tracy Alloway, who headed up the project, "This research shows that thought processes, specifically verbal working memory, are important to complex social interactions like lying because the children needed to juggle multiple pieces of information while keeping the researcher's perspective in mind."
This isn't the only data that boosts the benefit of lying in childhood. In 2014 a Canadian-led study noted that being able to lie convincingly was a skill all children needed to grasp if they were to understand how other people think and feel. It also noted that children were more likely to lie if they expected to be punished. Children who were informed that lying was wrong, instead, were more likely to be truthful.
Honestly, that's what they said!