Every scar tells a story.
For children who find out all too early about how fragile the human body is, the slowly-fading reminder of surgery can be healing and empowering.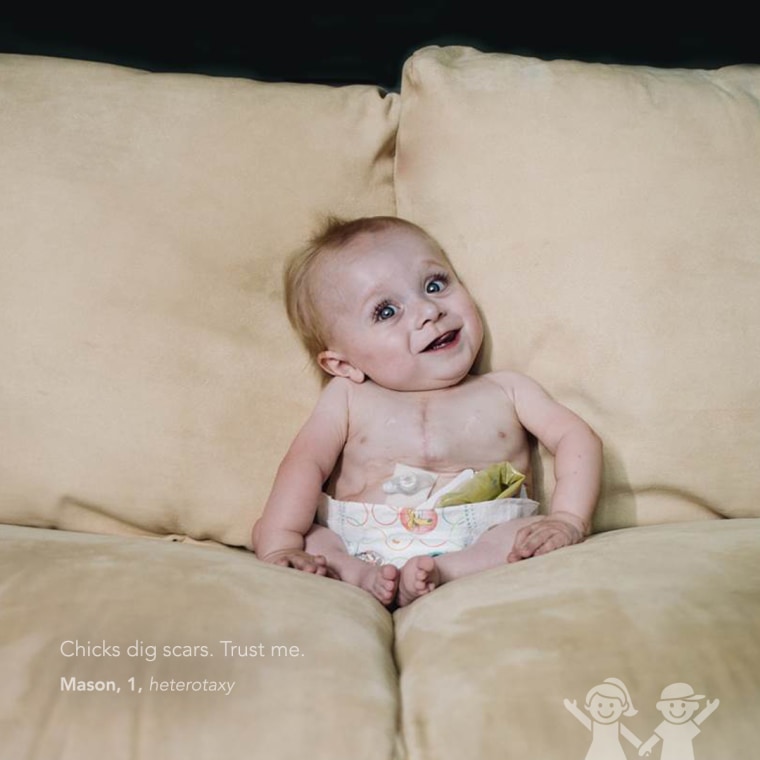 It doesn't matter whether they're wearing a cast for the first time or sporting a mark that spans the length of their chest, kids have a refreshing relationship with their scars, said Meg Flynn, social media manager for Children's Healthcare of Atlanta.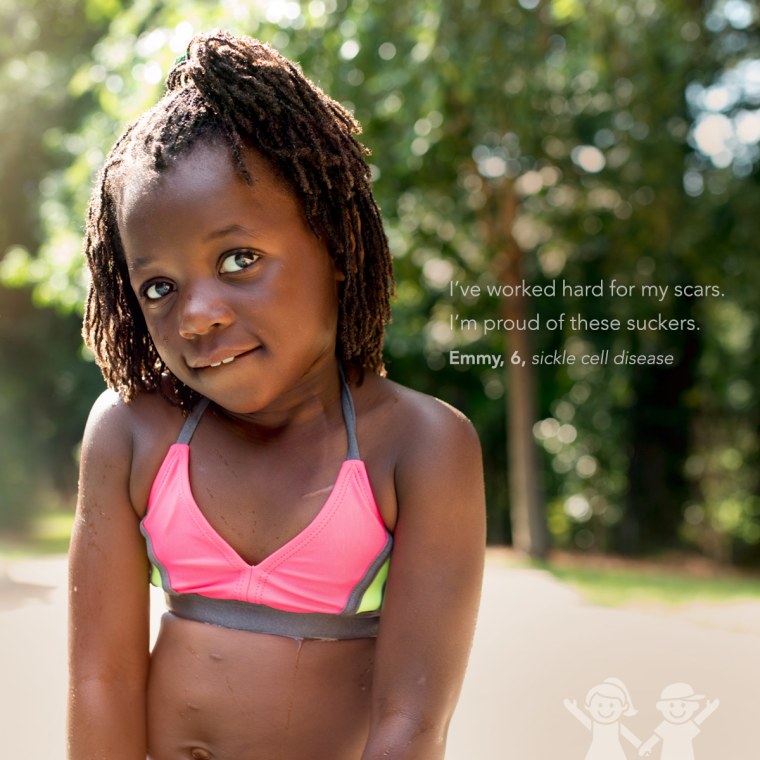 "Whereas adults often go to great lengths to hide what they perceive as imperfections, the kids in our care… often derive great pride in explaining the origin of their battle wounds," Flynn told TODAY.
Never miss a parenting story with TODAY's newsletters! Sign up here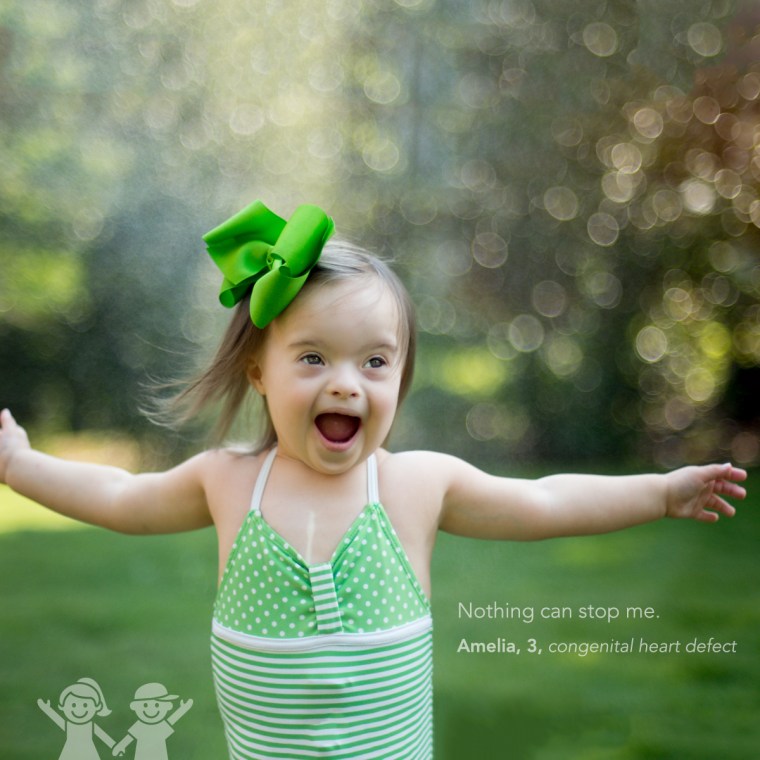 Children's Healthcare of Atlanta recently partnered with Kate T. Parker — the photographer behind the "Strong is the New Pretty" photo series — to celebrate the strength of the kids who walk through the hospital's doors.
Related: Photographer teaches daughters: "Strong is the New Pretty"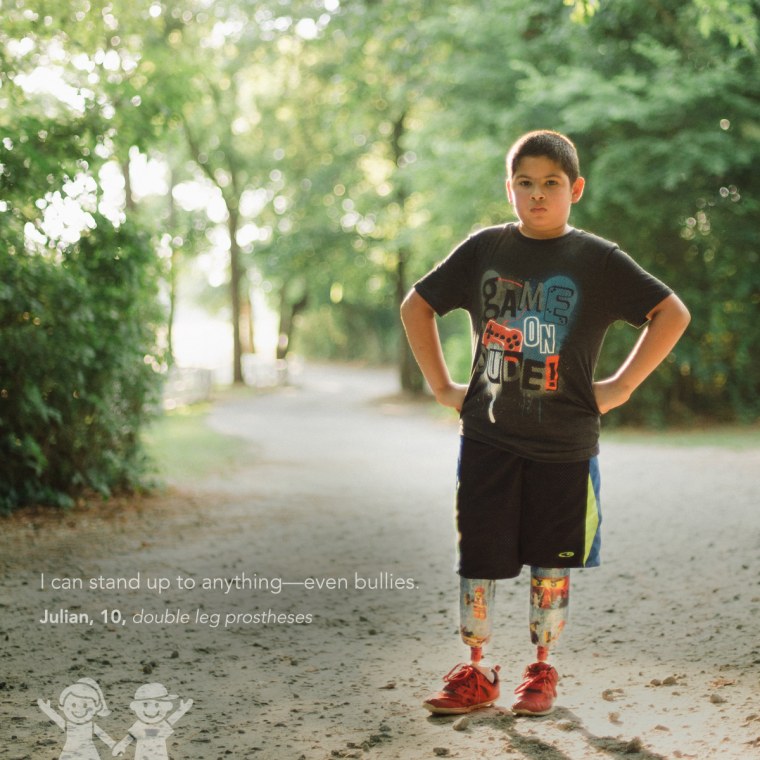 The result is a moving collection of photos showing children thriving after open heart surgery, cancer, broken bones and more.
Related: Dogs with special needs help kids heal in physical therapy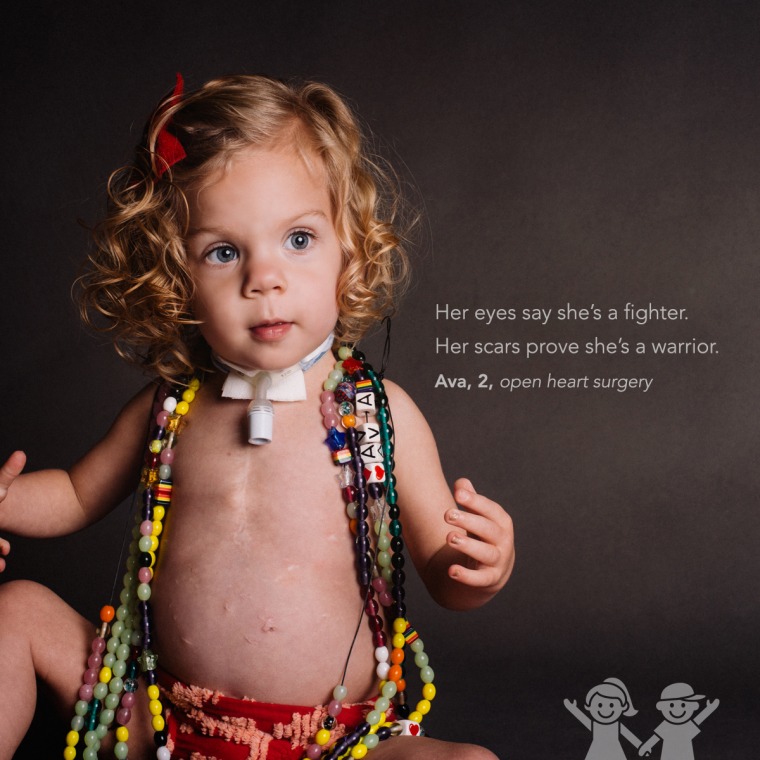 "We saw first-hand the benefits afforded to the subjects on the other side of Kate's lens," Flynn said.
"They felt special. They felt empowered. Along the way, they also came to better understand their ability to inspire others, including many people they will never meet."
Check out more inspiring photos from the series below: