The two Maryland children at the center of an investigation last year for walking home alone from a neighborhood park were taken into custody by Child Protective Services over the weekend after police picked up the unattended children about two blocks away from their house.
The children of Danielle and Alexander Meitiv, who gained national attention for their "free-range" style of parenting, were picked up by police around 5 p.m. Sunday after someone reported them walking unattended in the neighborhood. The children, ages 10 and 6, had been instructed to return home from a park by 6 p.m. The parents started looking for them shortly afterward.
"Unfortunately, our first thought was, CPS and police. I never thought they were abducted by a stranger," Danielle Meitiv told TODAY.com on Monday. "Our first fear was, 'Holy cow. Could the police have stopped them?' I actually had a nightmare about this a month ago, but I didn't think it would actually happen."
CPS called the Meitivs around 8 p.m. to let them know that police had turned the children over to the agency. Meitiv said she and her husband were allowed to see their kids around 10:30 p.m. after signing a "safety plan" that ensured the children would be supervised at all times, including to and from the school bus stop, until CPS followed up with them.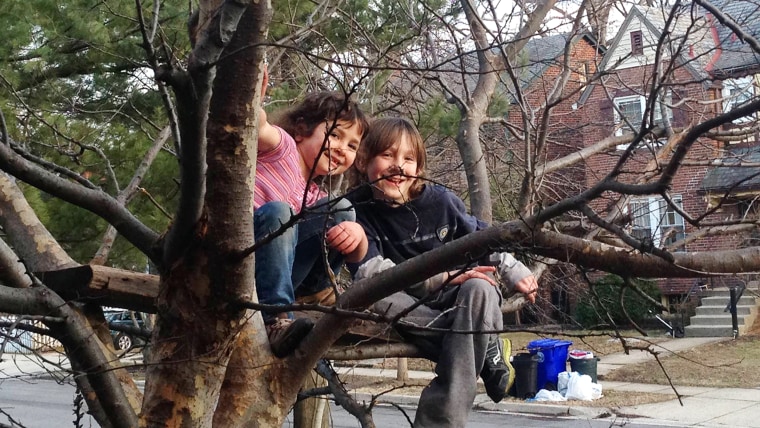 Meitiv said she and her husband planned to consult with their attorney before deciding their next steps, but that Sunday's incident did not change their view about their parenting style or whether they live in "a world that's safe in general."
"The only people who have threatened or abducted my children were the people in CPS and the police, so I do not believe random people are a threat. They were not yesterday, and they're still not," she said. "But I signed the safety plan and I'm not going to violate it. I'm certainly not going to risk them taking my kids again. We're going to have to fight this in a different way."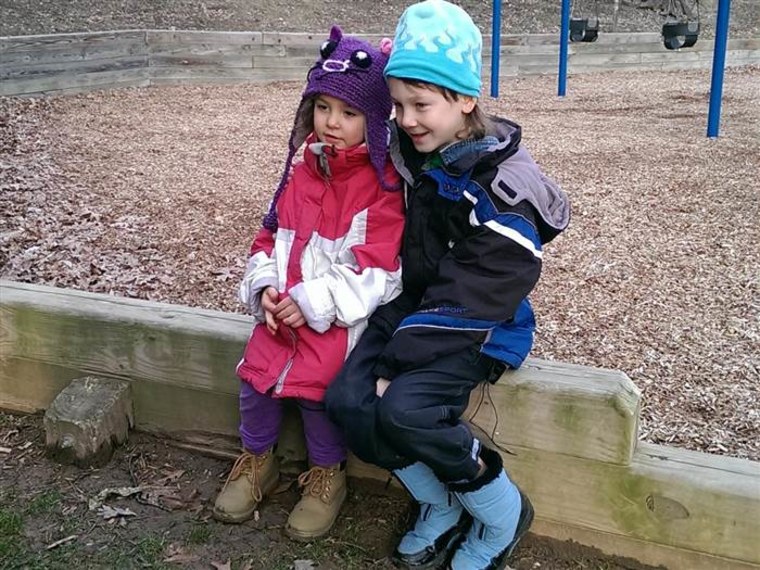 Earlier, Meitiv described what her children told her about the ordeal on a Facebook post: "The police coerced our children into the back of a patrol car, telling them they would drive them home. They kept the kids trapped there for three hours, without notifying us, before dropping them at the Crisis Center, and holding them there without dinner for another two and a half hours. We finally got home at 11 p.m. and the kids slept in our room because we were all exhausted and terrified."
CPS did not immediately return TODAY.com's requests for comment but the agency did confirm to NBC-Washington it was investigating Sunday's report involving the Meitiv family.
CPS began investigating the Meitivs last year after someone reported the children — Rafi, 10, and Dvora, 6 — roaming unattended in their neighborhood. In one of the cases, the kids were walking home from a playground about a mile away from their house in Silver Spring, a Maryland suburb outside Washington, D.C.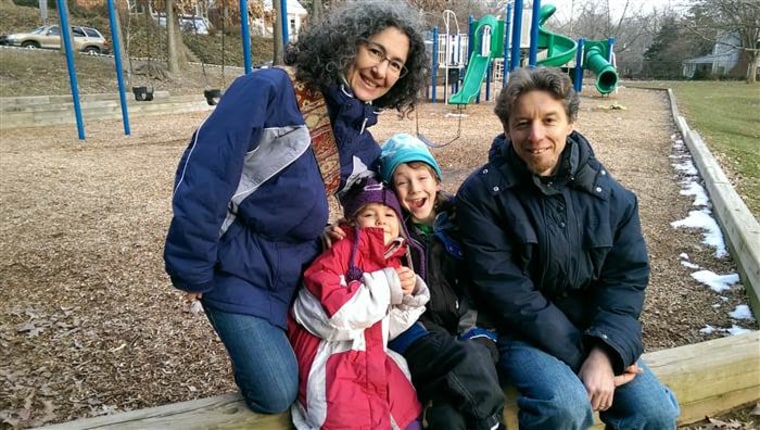 CPS determined in February that the Meitivs were "responsible for unsubstantiated child neglect," which indicates there may be some evidence but not enough information to prove neglect occurred. An "unsubstantiated" case remains in the state's database for five years and then is expunged — if no additional reports are added to the file.