Early one morning last week, Ashley Benecchi was surprised when her husband, Chris, called her to warn her their house had been "egged" overnight. Panicked, she rushed to the front door holding their one-year-old daughter, Lily Claire. But before she could open the door to survey the damage, she felt the sticky goo of raw egg on her bare feet and froze — the egg had seeped under the front door frame and oozed into the entryway of her Atlanta-area home.
When her 3-year-old son, Graham, came up behind her, eager to go outside and kiss the pumpkins decorating their front porch in a ritual only a preschooler would understand, Benucchi had to stop him quickly.
"You can't go out there," Benecchi warned him. Graham has an anaphylactic allergy to eggs; if the protein enters his body through contact with his mouth or through the raw skin on his fingers where he has eczema, his body's reaction is so extreme he would need an ambulance and a trip to the hospital for treatment.
Graham burst into tears. His home was the only place he considered completely safe from the eggs and peanuts that make him ill. The Benecchis' front lawn and porch, most of their Halloween decorations, and even the inside of their mailbox and their mail were coated in a substance that has sent him to the ER multiple times in his three years of life. An empty two-dozen egg carton was left on their lawn.
Benecchi wrote a Facebook post about the incident. "It may seem funny, but aside from eating the paint off stucco, our son is contact anaphylactic to egg: this could KILL him," she wrote. "He now can't play outside at his own house for days, and we have no way of knowing when his yard is safe for him and will have to throw away a lot of the Halloween decorations. Not cool."
After more than $350 of pressure washing, bleaching, and throwing out everything that might make their son sick, the Benecchis feel their house is safe again — but Graham is still hesitant and upset, she said, that the one place he trusted to be safe for him was invaded. Ashley Benecchi knows that the teenagers who egged her house likely had no malicious intent, but she wants other parents to encourage their own teens to think about the bigger issue and not to use food for pranks.
"Other parents might think, 'Oh, it's a harmless prank, it's all in good fun,' but by definition, something is not harmless if it inflicts harm," Benecchi told TODAY Parents.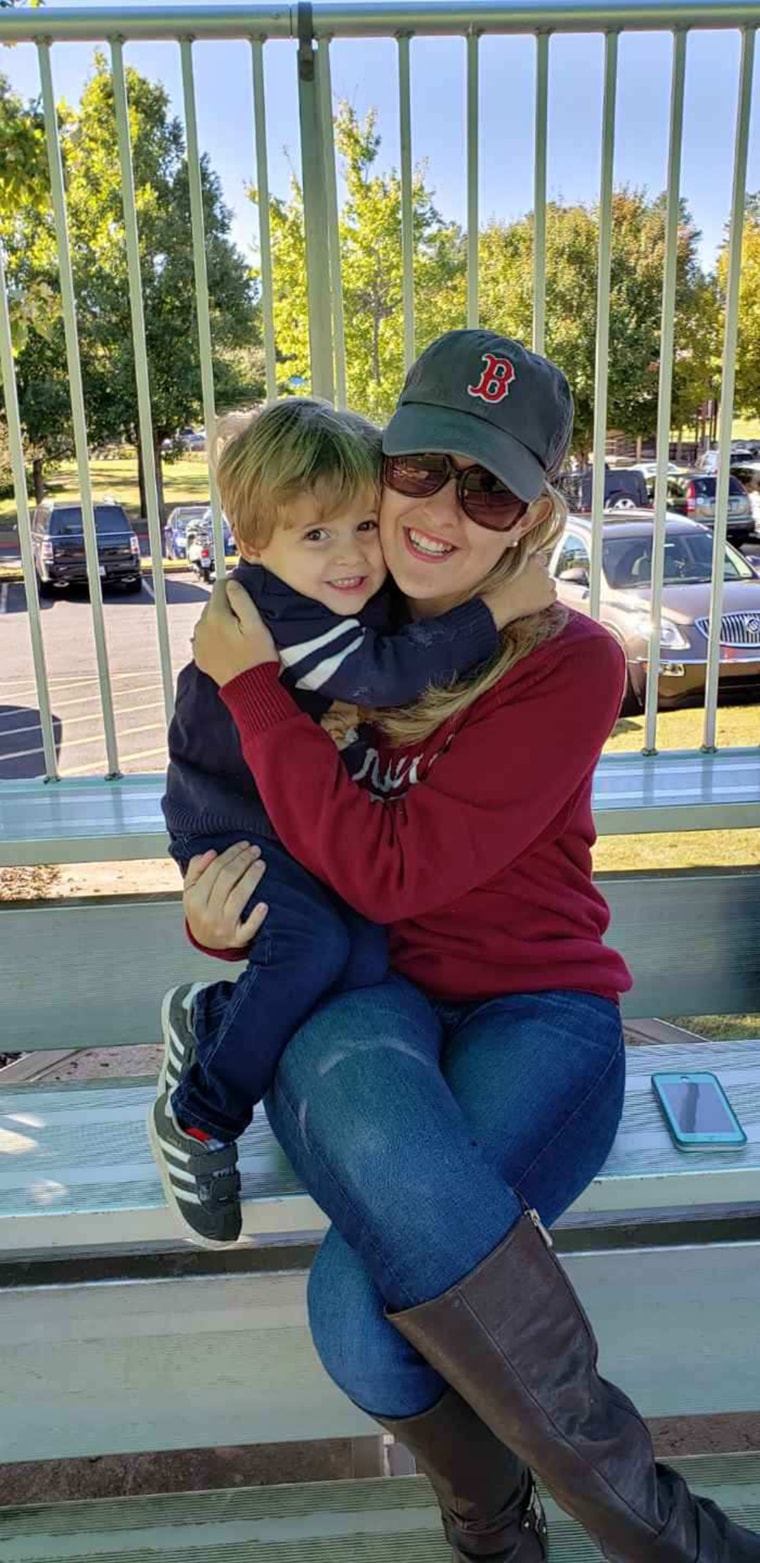 "Silly-stringing a house? Not really a problem. Egging someone's house when it could kill their kid? Different kind of problem," she said. "And leading up to Halloween, particularly, I think people are feeling prankish."
Never miss a parenting story with the TODAY Parents newsletter! Sign up here.
Benecchi has three older stepchildren, including a high school junior and Spencer, 11, along with Graham and Lily Claire. Graham was diagnosed with both egg and peanut allergies at the age of 8 months after developing hives when he tried eating scrambled eggs and peanut butter.
Graham had one attack when he ate a classmate's cookie at school and needed an EpiPen, an ambulance, and IV allergy medications at a hospital as a result. Another time, after he was merely licked by a friend's dog that had eaten an egg hours before, Graham's eyes swelled shut and his lips puffed up, and he had to go to the hospital for IV allergy medication.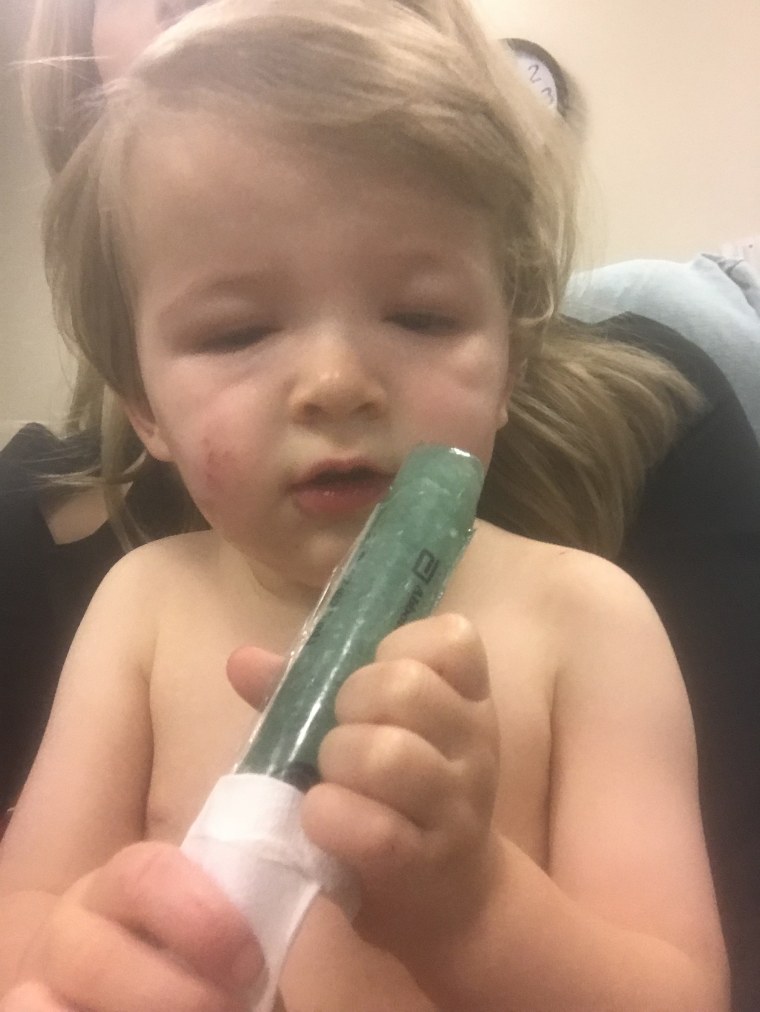 Benecchi is aware that some parents believe she is overreacting to the egging, but Dr. Stacey Galowitz, a pediatric allergist with ENT and Allergy Associates in Somerset, New Jersey, confirmed that Benecchi's fears are valid. "Raw egg, because there is no cooking involved whatsoever, is the purest version of the protein, which is where the allergen is," she explained to TODAY Parents.
"For somebody like him, now that it's all over his house, the risk of him touching it — and, at 3 years old, putting his hands in his mouth — is so much higher than the normal encounters in life," she said. "It presents so much more danger because it's all over the house now."
One positive to come from this experience: After Ashley posted on local forums and message boards about her house egging, neighbors and strangers flooded her with offers to bring Graham new pumpkins or treats he could eat safely.