On August 16, 2012, at 9:45 a.m. I drove into the city as a magazine photo editor and mom to two seemingly healthy girls. By 2:00 p.m. that afternoon I was handed the membership card of a club that you pray you will never be a part of… the childhood cancer club. 

My 3-year-old daughter Natalie's symptoms had started to surface just one week prior.
There was a low grade fever. There was bruising on her little legs, more than the average amount for a toddler. There was slight nose bleeding, almost as if she had a runny nose but with a little bit of blood mixed in.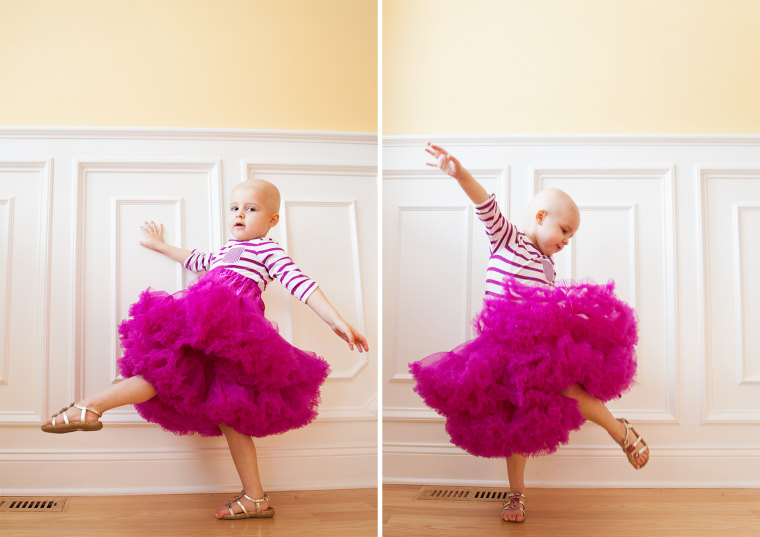 Watch #TrulyBrave: Cyndi Lauper, Sara Bareilles, Hoda team up to fight childhood cancer
Just three days after Natalie's first symptom showed up, my husband Dan took her to our pediatrician's office where she was diagnosed with a "summer virus." The next night while getting Natalie ready for bed, I noticed tiny, pin-sized bruises appearing sporadically on her body (later I would learn this is called petchia), and the inside of her right eye was a little red, similar to the start of pink eye.

Read more: Parents magazine on the fight for more pediatric cancer research
We returned to the doctor the next day and when blood results came back inconclusive, we were sent to the ER. I remember being incredibly frightened on the way over. I had absolutely no idea what it was that I was fearing.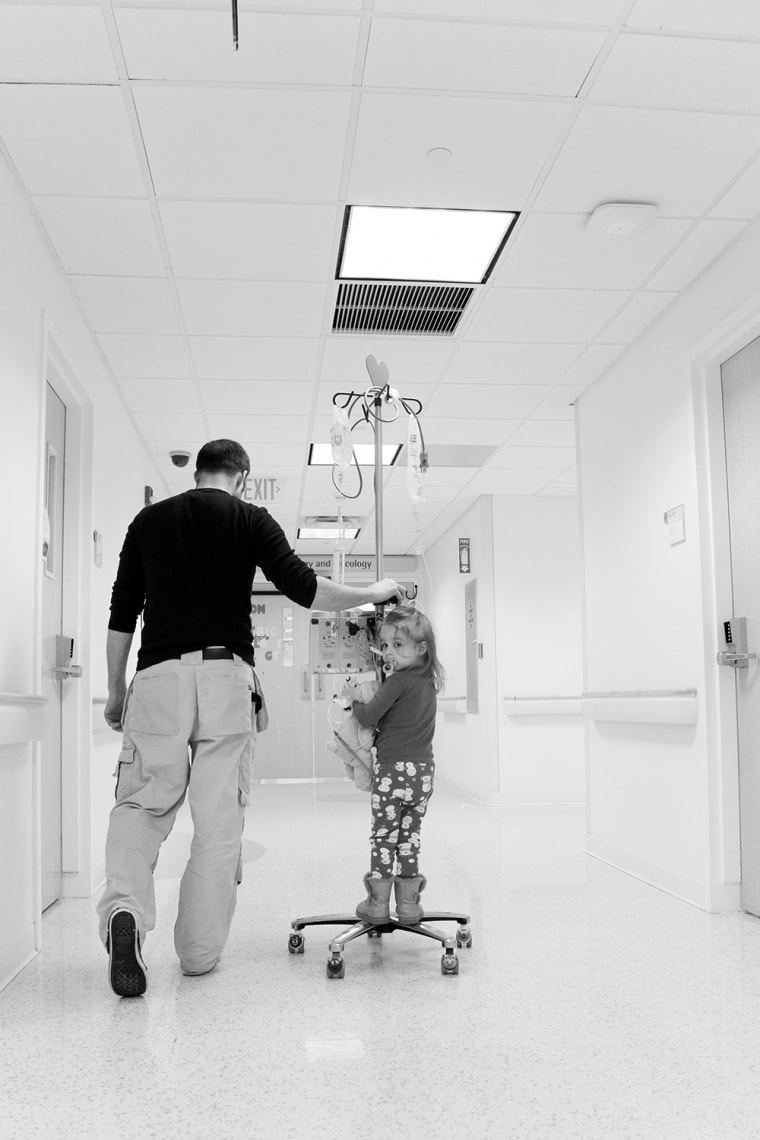 That's where life as we knew it changed. Natalie's red eye had swollen and had blood seeping out of it. As the small group of medical professionals walked in to deliver the news that Natalie had leukemia, I noticed tears in one of the doctor's eyes.

Read more: "Momcologists" are fiercest cancer warriors
It's no surprise that most people think that since childhood cancer is rare, it's something to not worry about. What they don't realize — I sure didn't — is that it's the leading cause of disease-related death among children and adolescents in the U.S, according to the National Cancer Institute. There are 12 different major types of pediatric cancer. And there are approximately 40,000 children being treated for cancer in the U.S. right now, and more than 2,000 children lose their lives to cancer each year.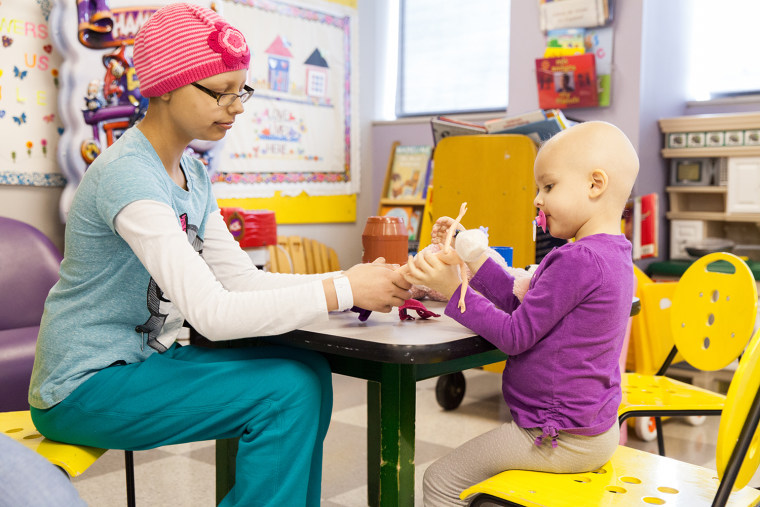 As the parent of a child with cancer, there is a word that provides my family hope: cure. But while finding a cure for this vicious disease is our ultimate goal, we still have many steps to take before we can even get that far. 
In the meantime we need to set more obtainable goals when it comes to childhood cancer. Let's get treatment to a point where we don't have to pump our children's little bodies full of toxic medication that causes them to lose their hair, or even their limbs in some cases. Let's get treatment to the point where their organs won't be compromised for the sake of saving their lives. Let's get to the point where children can still attend school and live a somewhat "normal" life during their treatment.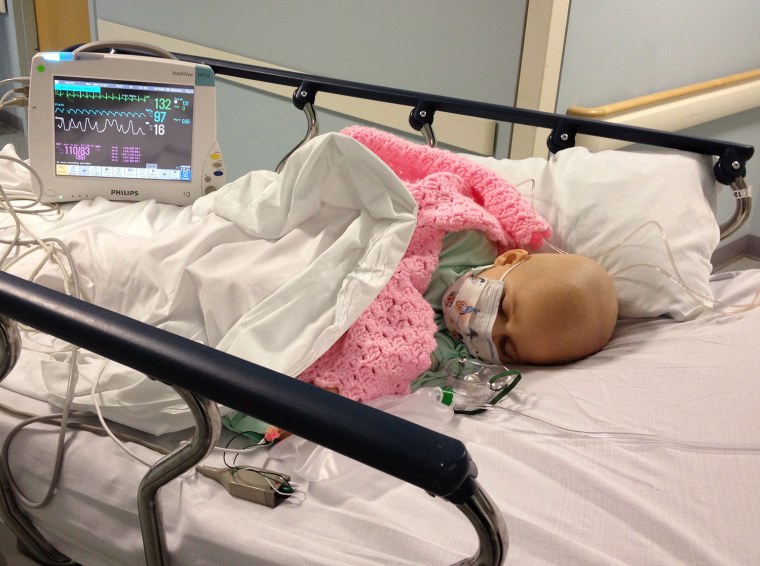 In order to make all of this happen we need to fund more childhood cancer trials. These trials are the pieces to the cure puzzle that we desperately need, and too often they're a child's only chance.

The 12 types of childhood cancers combined receive only 4 percent of U.S. federal funding for cancer research. And in 20 years, the FDA has only initially approved one drug for any childhood cancer. In fact, half of all chemotherapies used for children's cancers are over 25 years old; most have been handed down from adult cancer treatments.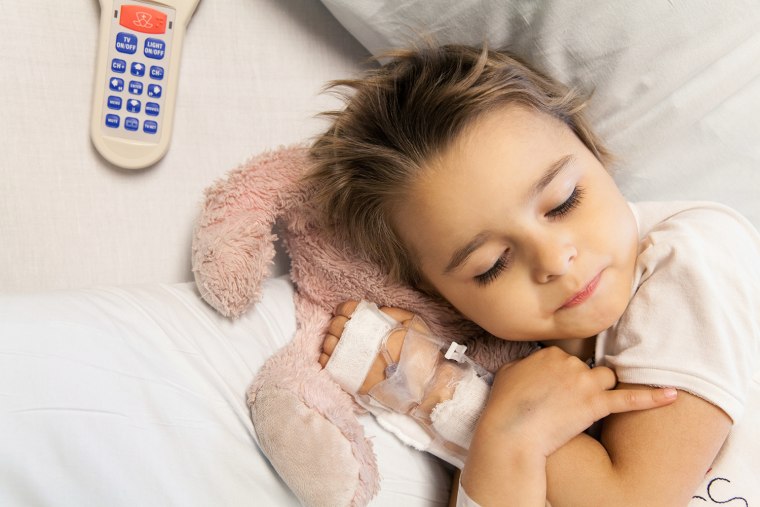 As the parent of a child with cancer, there is another word that gives our family hope: awareness.

And for that, I'm buying into the old adage "the squeaky wheel gets the oil." While Natalie, now 5, is in remission, we are determined to keep making noise.

If we as a community use our voices as one, then we can get the funding needed for childhood cancer research. I know it's no easy task, but think about how everyone knows that October is breast cancer awareness month, and that it's represented by a pink ribbon.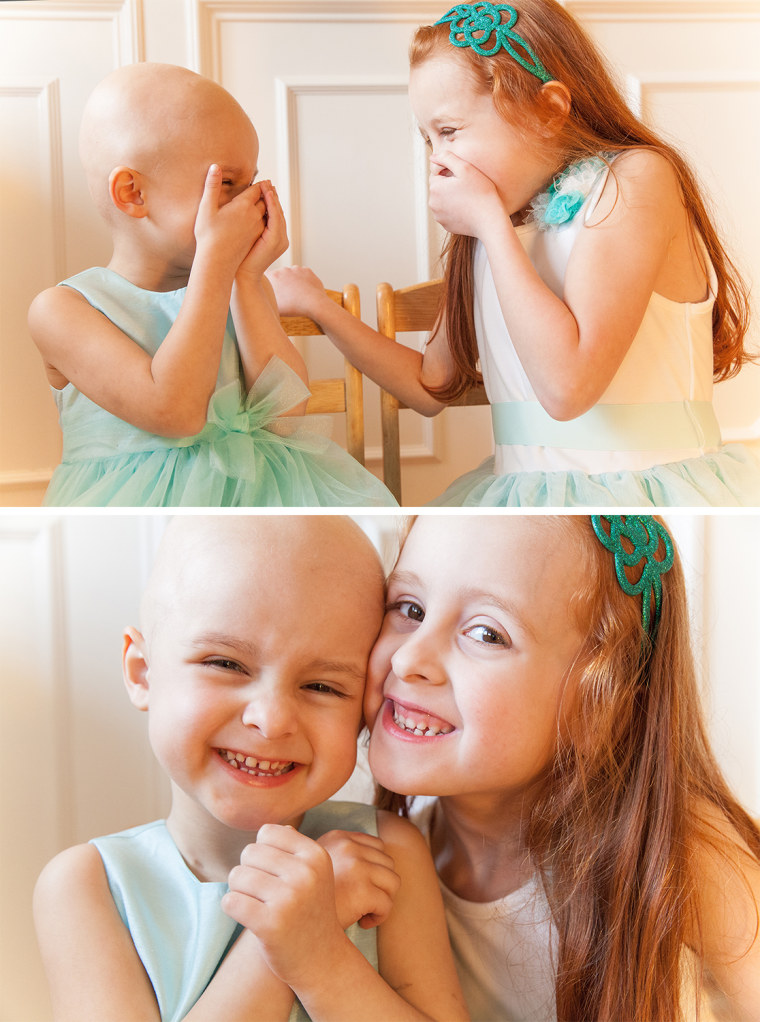 How many people know that September is Childhood Cancer Awareness month, and that our color is gold? Sadly, not many, and that's what we need to change.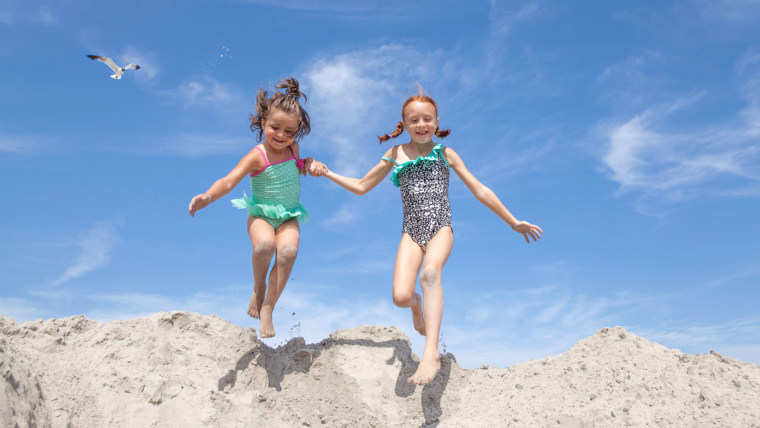 So the next time you see a petition going around social media about pediatric cancer awareness, take two seconds out of your day to sign it because YOU matter in our fight! "Like" and "share" our children's Facebook pages, and donate when you can to your favorite childhood cancer research hospital or organization, even if it's as little as a dollar. (Just make sure they specifically fundraise for pediatric cancer research!)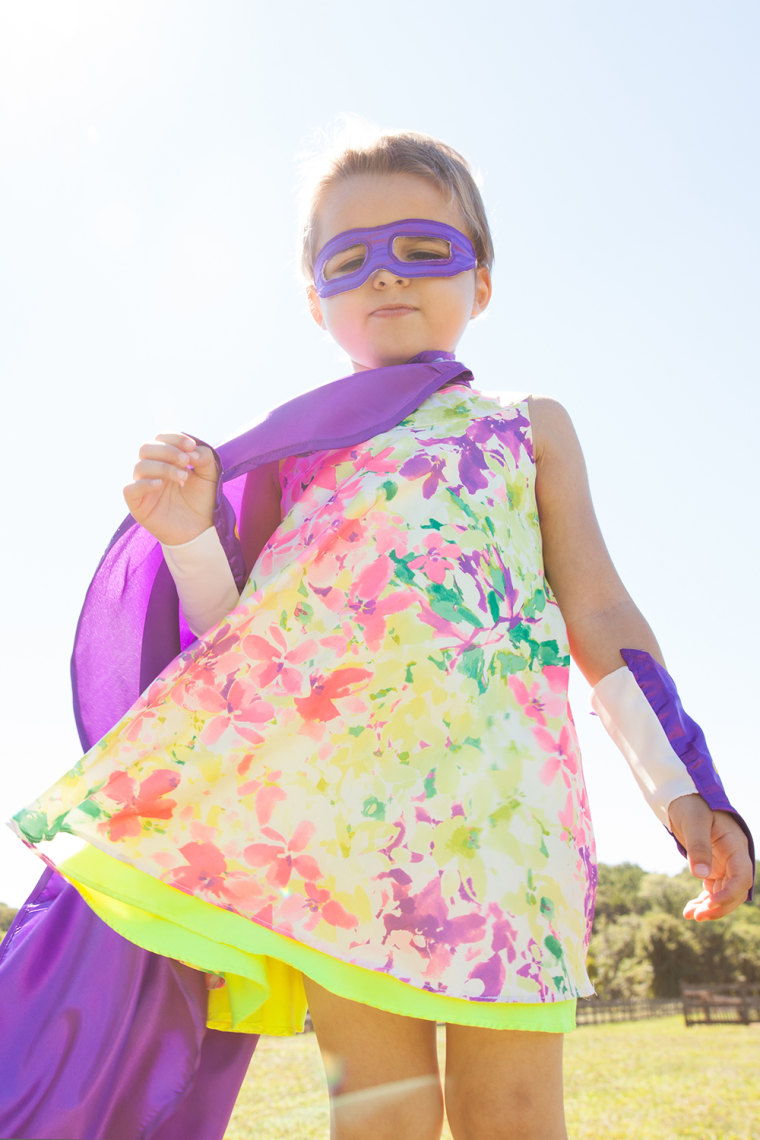 Get your children involved… kids LOVE helping other kids and there are ways of explaining cancer to them in an age-appropriate manner. They are our future moms and dads, our elected leaders, researchers, and teachers. If we can educate our children now, there's no telling the impact that they will have in another 20 to 30 years. Maybe one of them will even be responsible for cracking this seemingly impossible code for a cure.

Please don't feel sorry for families like mine. Rather, feel angry for us and then use your own skills and resources to channel that anger into action.
To quote "The Lorax" by Dr. Seuss, "Unless someone like you cares a whole awful lot, nothing is going to get better. It's not." 
Want to do something? Check out these links for ways to donate and get involved:
Will You Send Us a Dollar?: Send Natalie Grace a dollar for childhood cancer research, every bit helps.  
#TrulyBrave: Hoda Kotb's Crowdrise: Watch the video and take action
St. Baldrick's Foundation: Shave for the brave
Truth365: Social media to empower kids with cancer
Alex's Lemonade Stand: Mix, pour, find a cure.
Arms Wide Open: Childhood Cancer Foundation