/ Source: TODAY Contributor
News in the wake of Hurricane Harvey is filled with stories of neighbors stepping up to help each other out, but Jim "Mattress Mack" McIngvale is impacting not only his fellow Houstonians, but also his own daughter.
McIngvale made headlines this week, after he opened the doors of his Gallery Furniture stores to house those displaced by the storm, and, in a touching Facebook post, McIngvale's daughter is saying thank you.
"Sometimes in life those closest to you surprise you in ways even beyond your realm of thought," Laura McIngvale Brown wrote in her post. "Dad, it doesn't surprise me at all that you opened the stores to our fellow Houstonians, you would give your last breath for another, but it still amazes me how selfless you are."
Accompanying Brown's heartfelt message is a photo of a displaced mother, feeding her baby in a chair in McIngvale's store.
According to NBC News correspondent Jacob Rascon, hundreds of Houston residents have been sleeping on display beds in McIngvale's stores since the storm hit.
Never miss a parenting story on TODAY.com! Sign up for our newsletter here.
"We're reaching out trying to help our fellow Houstonians who are devastated by Hurricane Harvey and the horrific flooding." McIngvale told TODAY in an interview.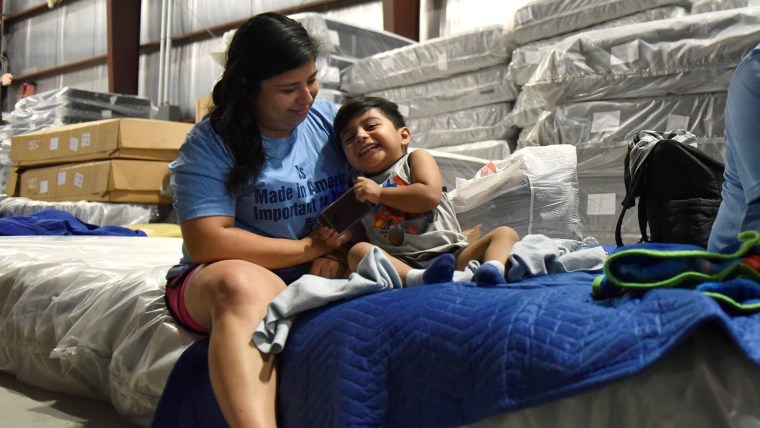 McIngvale tweeted over the weekend, inviting anyone in need of shelter to take refuge in his stores. In 2005, McIngvale opened stores to those affected by Hurricane Katrina as well.
In an interview with TIME, McIngvale explained that a sense of togetherness is helping the people of Houston heal from the tragedy.
"Being together in a space is helpful for all of us," said McIngvale. "People don't feel like they're on their own...it's really stressing to the community, but we're all positive we're going to come together."
While McIngvale is a hero to many, none appear more touched by his generosity than his daughter.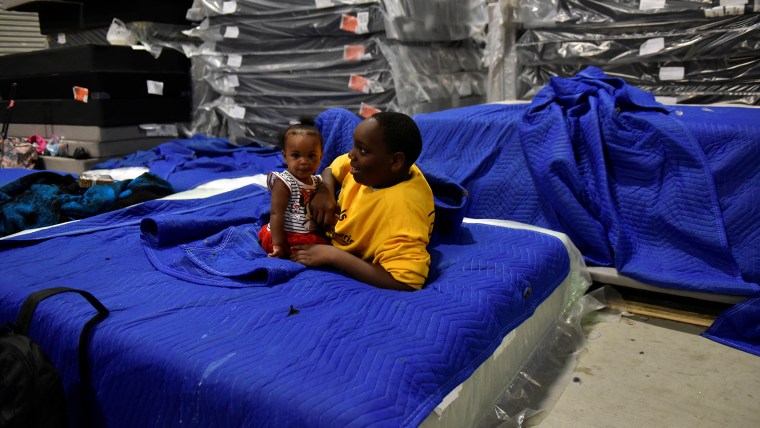 "More than any being on earth, I hope I'm half the person you are one day," Brown continued in her post. "During these horrific 5 days my faith in humanity has been restored over and over, and you Dad are at the top of that list."
This story was originally published on August 31, 2017.