The cost of day care now rivals the price tag for college tuition in some parts of the U.S. and can be a "crippling burden" for parents of young children, a new report by Child Care Aware of America warns.
Day care expenses can overshadow the amount a family spends on housing, food and transportation, the analysis found.
"Because these costs come when parents are at the beginning of their careers, these significant expenses come at a time when families can least afford them," said Lynette Fraga, the group's executive director, in a statement.
The eye-popping figures include $16,549, which is how much parents had to pay per year on average for infant day care in Massachusetts in 2013, according to the report. Or $12,280, which was the price tag for a year of day care for a 4-year-old in New York.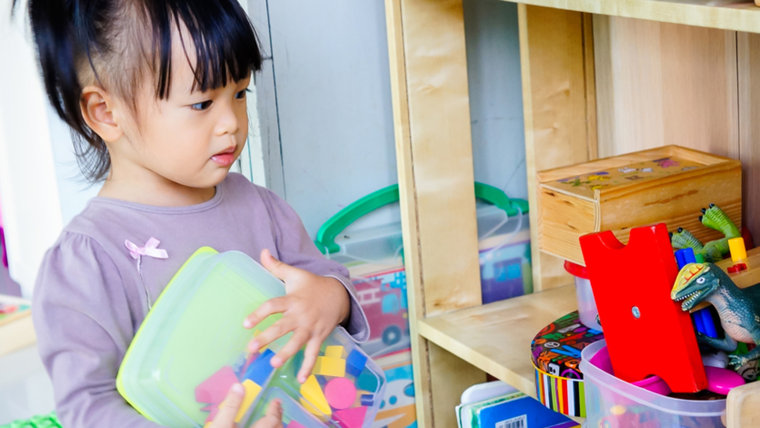 In fact, the average annual cost for infant day care was higher than a year's tuition at a four-year public college in 30 states and the District of Columbia.
For parents of two children, full time day care is the highest single household expense in the Northeast, Midwest and South.
And those hefty prices don't even "guarantee a quality environment," the report found, noting that child care providers work in one of the most poorly-paid professions in the country.
The 10 least-affordable states for full-time center-based infant care are:
New York

Colorado

Oregon

Minnesota

Massachusetts

Washington

Illinois

Nevada

California

Kansas

The 10 least-affordable states for full-time center-based care for a 4-year-old are:
New York

Vermont

Oregon

Nevada

Minnesota

Colorado

Wisconsin

Massachusetts

Rhode Island

Maine

The rankings are based on the cost of child care as a percentage of the state median income for a two-parent family.
Almost 11 million kids under 5 go to day care in the U.S. each week, Child Care Aware of America said.