It's a big day for the growing Clinton family!
Chelsea Clinton, 36, welcomed her second child with husband Marc Mezvinsky — and it's a boy! Aidan Clinton Mezvinsky was introduced to the world via Twitter Saturday.
"Marc and I are overwhelmed with gratitude and love as we celebrate the birth of our son," Chelsea wrote in the announcement.
On Sunday, Chelsea and parents Hillary and Bill Clinton all shared photos with their newest family member.
Chelsea announced the pregnancy back in December with an adorable photo of Charlotte, then 15 months old, reading a book titled "Big Sisters are the Best."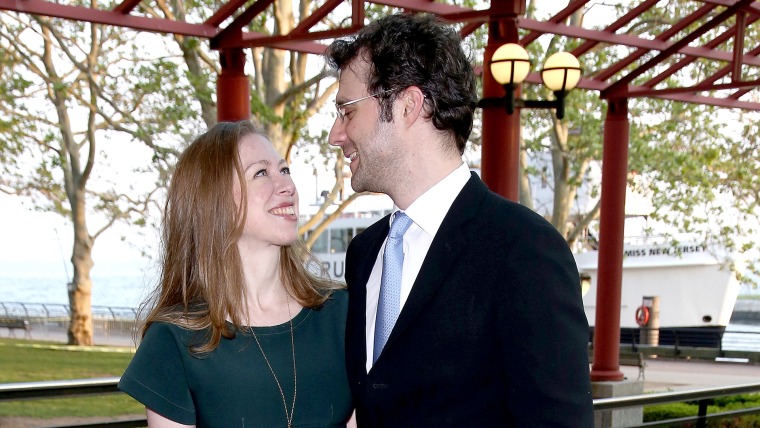 "Next summer, Charlotte is going to be a big sister! Feeling very blessed & grateful this holiday season," wrote Clinton.
Hillary responded with an awesome PDG (Public Display of Grandmothering):
RELATED: Chelsea Clinton celebrates Charlotte's first birthday with sweet bedtime photo
"Your dad and I could not be happier for you, Marc, and Charlotte," she wrote. "We're so excited to meet our second grandchild!"
We hope the family gets to spend some quality time together before Hillary takes off for her next round of appearances. (Thank goodness Chelsea wasn't due in October.)
Congrats to the family, and to America on adding another bright Clinton mind to its ranks.