With year one as a mom complete (check!), Chelsea Clinton is certainly keeping it real when it comes to talking about life as a new mom.
Clinton, whose daughter Charlotte with husband Mark Mezvinsky turned 1 on Saturday, talked candidly with E! News' about a big struggle she's faced as a mom: breastfeeding.
RELATED: Bill and Hillary 'couldn't be happier' after Chelsea gives birth to a baby girl
"I wish that there'd sort of been a guidebook on how do you think about this, really, how do you make this work?" Clinton told Maria Menounos.
One of the biggest challenges, Clinton admitted, was heading back to work full time after her maternity leave ended.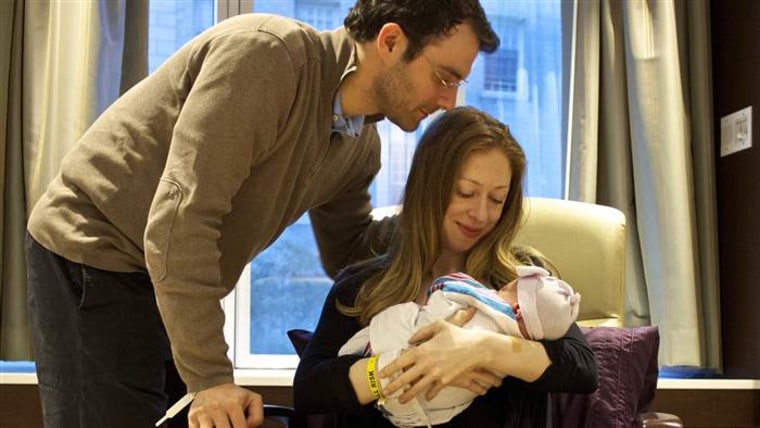 "I still was breastfeeding and I was pumping and I was so committed to ensuring I could keep doing that for Charlotte, and balancing those logistics were really hard," Clinton said.
RELATED: Chelsea Clinton: I love watching my mom sing to my baby
"I figured it out, but it took a while to figure it out," she added. "It also just took lots of, like, swallowing my pride and being comfortable with pumping in airport bathrooms and kind of wherever I needed to get it done."
RELATED: 'I was blessed': Mom with ALS defies odds by breastfeeding her baby
The 35-year-old former First Daughter, who is Vice Chair of the Clinton Foundation, said she understood these were hurdles every new mom must go through.
RELATED: More evidence breastfeeding makes babies smarter
"[I recognize] every woman has to figure it out for ourselves because each of our situations and decisions are so different," she said.
RELATED: Chelsea Clinton on Hillary's struggle with voters: 'I'm a daughter, not a pundit'