Chelsea Clinton's daughter, Charlotte Clinton Mezvinsky, turns 1 on Sunday, and the former first daughter celebrated by posting a rare photo of her little girl.
"Last book for Charlotte before bedtime on her first birthday!" Chelsea wrote. "Marc & I are so grateful every day to be her parents."
On a recent visit to TODAY to discuss her new book, "It's Your World: Get Informed, Get Inspired and Get Going!" Clinton, the daughter of former president Bill Clinton and presidential candidate Hillary Clinton, opened up about what it's like to see her political parents interacting with her daughter.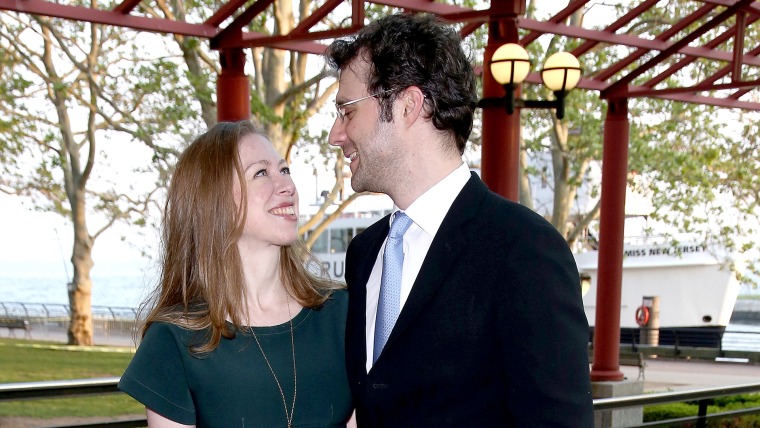 "I didn't know it would be such a joy of parenting to see my parents as grandparents, but it really has been," she said.
Soon after Charlotte's birth on Sept. 27, 2014, both Clinton grandparents shared photos of themselves holding their new granddaughter.