Charlize Theron had always envisioned adopting children, but the journey that ended with bringing home her son and daughter proved to be a difficult one.
"I struggled mentally through the adoption process,'' the actress told Chelsea Handler in an interview for the May issue of Elle.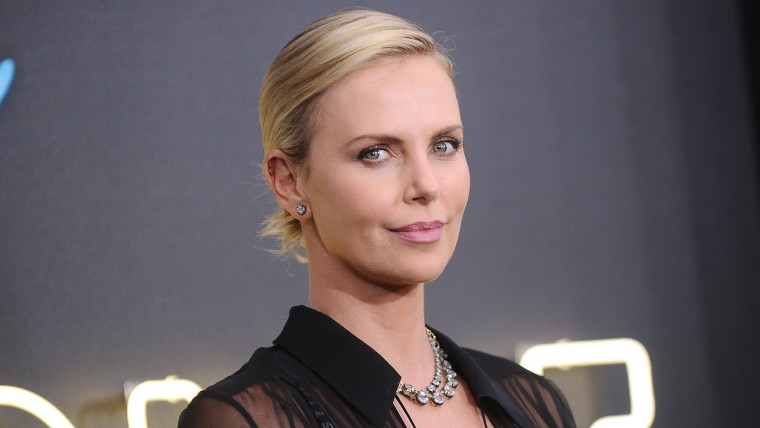 "Some of the lowest points in my life were dealing with the first time I filed; it really took an emotional toll. There were many situations that didn't work out, and you'd get attached and have all your hopes up and then just get crushed."
Theron, 42, adopted her son Jackson, 6, in 2012 and daughter August, 2, in 2015. Her mother, Gerda, reminded her during the adoption process that when Theron was a little girl growing up in South Africa, she had written a letter asking to go to the orphanage because she wanted a brother or sister.
"I was always aware that there are so many children in this world who don't have families,'' she said. "Adoption is a very personal thing — I know people whom I love dearly who don't feel that they could raise another child as their own. I respect that.
"But for me — and I can't be the only person out there — I never saw a difference in raising an adopted child versus my own biological child. I don't feel like I'm missing out on something. This was always my first choice, even when I was in a relationship. I was very honest with my partners that I was open to having my own biological kids but that adoption had to be a part of my life. I felt that strongly about it."
Theron, who plays an exhausted mother in the upcoming movie "Tully," is raising both boys as a single mom, but credits her own mother for playing a crucial role.
"I knew that I would have to have my mom help me if I was going to do this as a single parent,'' she said. "To not acknowledge her in co-parenting my children would be a lie. I would feel pretty alone if I didn't have a partner in crime in all of this."
She admitted to trying to be supermom when she first adopted Jackson.
"In the beginning, I wanted to do it all and didn't reach out for as much help as I actually needed,'' she said. "I felt, If I don't do all of this, then maybe I am a bad parent.
"The second time, I realized I am happier and my kids are happier if I ask for more help. People think I have a staff of 40, but I don't. I have one nanny and my mom up the street and amazing friends and family. I call them my village. But I've learned to balance things out more."
She also has dealt with other mothers commenting on her parenting.
"I've had a lot of moms come up to me and tell me I'm screwing everything up,'' she said. "Both my kids grew up on formula, and I remember a mom saying to me, 'You should really buy breast milk.' And I was like, 'What?!' That's a line you just don't cross.
"The good thing about me is, I've never given a sh-- about what people think. That's the only quality I have that has probably helped me in being a mother."
Follow TODAY.com writer Scott Stump on Twitter.