Channing Tatum's daughter, Everly, is just 3 years old, but he knows she won't stay little for long.
The proud dad is already looking ahead to — and looking out for — the young woman she'll become.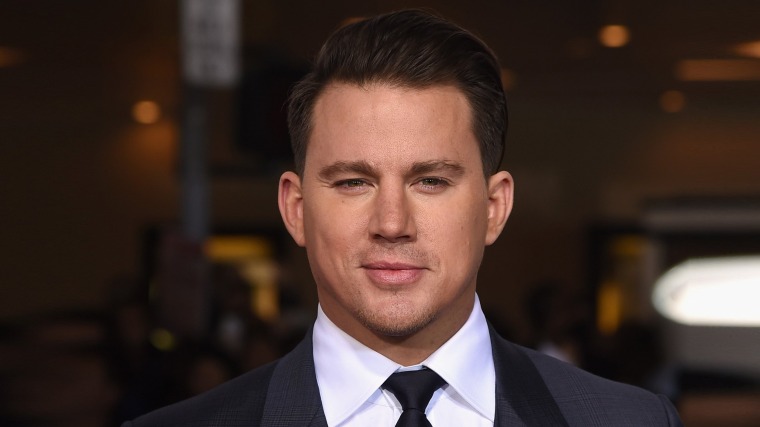 Tatum recently penned an essay for Cosmopolitan and kept Everly in mind with every word.
"I tried to imagine the things I'd want her to read that would help her understand men and sex and partnership better, and at that moment, I realized a strange thing," he wrote. "I don't want her looking to the outside world for answers."
RELATED: See the precious birthday cake Channing Tatum got from his 3-year-old daughter
Instead, the actor wants to raise her to trust herself.
"My highest hope for her is just that she has the fearlessness to always be her authentic self, no matter what she thinks men want her to be," he explained.
In that sense, he'd hopes she takes after her mom, Jenna Dewan Tatum.
"I thought about when I first met Jenna," he recalled. "I knew our connection was really powerful, but I wasn't sure what our relationship was going to be. Then one day, Jenna just blurted out that she knew exactly what she wanted in life and she didn't have to look for it anymore because it was me. She had no idea what I'd say or how I'd react, but that was her truth."
The "Magic Mike" star said it was that — his wife's "radical authenticity" — that made him really fall for her.
RELATED: Jenna Dewan Tatum is saving her 2013 Oscar dress for her daughter
"And that's what I want for my daughter — to be expectation-less with her love and not allow preconceived standards to affect her, to ask herself what she wants and feel empowered enough to act on it," he added.
While Tatum raises his daughter to be that woman, he already credits her with making him a better man.
"Babies are just like little mirrors of you," he told Cosmo in a Facebook Live chat last summer. "They don't even understand what you're saying for a very large part of their early life. So it's your behavior (that matters). That's probably one of the biggest lessons for me — my behavior is everything to her."