The couple struggled with the dance steps. Ryan McWhirter needed to support his partner Cindy Shields as she twirled away from him and then curled back into his arms. But he kept grappling with it.
Dance instructor, Kim Smith, pulled McWhirter, 19, aside to explain he needed support Shields, 19. As they continued to dance he said out loud, "I support."
McWhirter repeated this mantra because he has Down syndrome and he wanted to make absolutely sure that he remembered that his job was to provide support.
"He was so proud and happy to take on this role," Smith told TODAY.
Never miss an inspirational parenting story! Sign up for our newsletter here.
Hearing McWhirter declare his support touched Smith and reminded her why A Chance to Dance, the dance class she started for children with special needs, is important.
"I just want to give them the opportunity, to let them shine," Smith said. "I would like for people to see their faces, watch their videos, see them dance, and see the possibilities, not the disability."
A Chance to Dance gets a chance
Smith started the class after being frustrated when she couldn't find a dance class for her daughter, Reagan, 8, who has autism. Since she was 2, Smith danced and she loves it; she hoped her daughter would have the same chance to enjoy it. But there were no classes for children with special needs like hers in Charlotte, North Carolina.
That's when she decided to use her experience to help Reagan and others. Smith posted a request on Facebook, looking for a space to teach dance to children with special needs. Donna Mitzel — who has been teaching children to dance for 62 years at Miss Donna's School of Dance — offered her space.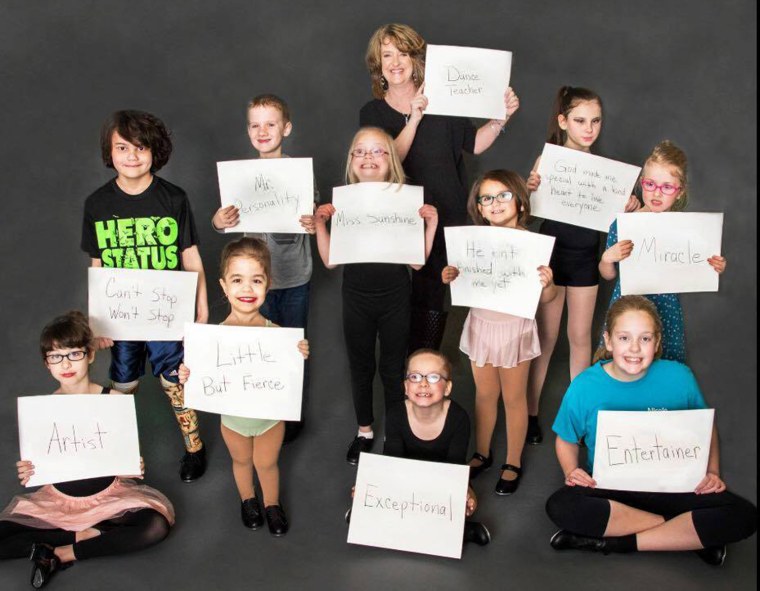 Starting in 2015, Smith taught seven children to dance. At the end of the year they performed in the recital with Miss Donna's other students.
"They got a standing ovation," Smith said.
The class keeps growing, with Smith and 10 volunteers teaching 70 students as the demand continues to increase. A Chance to Dance started with one competitive team, but now there are enough students to fill two teams, a younger and senior group. At the 2018 World Dance Championship in August A Chance to Dance won the first ever Inspiration Award, created to honor them.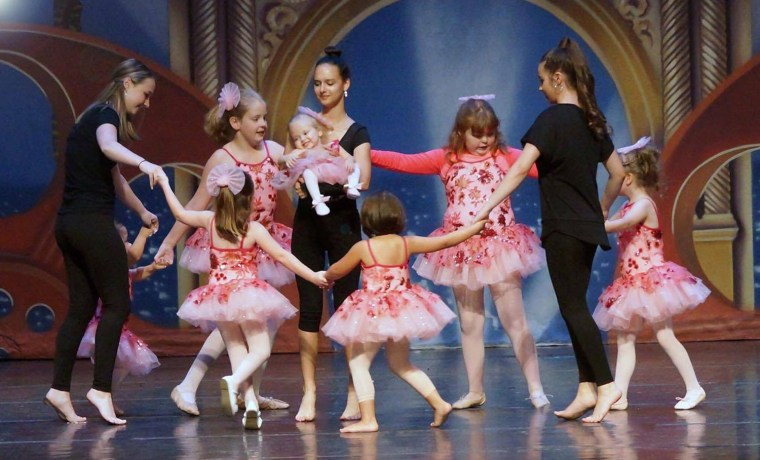 "We have given an inspiration because of these children," said Mitzel.
The children also feel wowed.
"I'm proud of myself," Ava Whipple, 9, said.
Jacob Collete, 13, agreed that receiving the award was pretty cool.
"I don't know. I am speechless," he said.
Smith's students have a variety of conditions, including autism, Down syndrome, blindness, achondroplasia (a form of dwarfism), lower leg amputations, cerebral palsy and epilepsy.

Yet, no matter what disability the child has, Smith has taught each to dance. She modifies her style to meet each child's need.
Seeing how dance transforms her students moves her and she hopes others see her students' potential.
"It truly is life-changing," she said. "I am really excited about what these kids are showing the world."
A place to fit in
Angie Sinyard's daughter, Sophia Grace, 7, has danced with the program since it started and now dances as part of the competitive team. Sophia Grace has tuberous sclerosis, a genetic disorder that causes tumors in the brain, eyes, heart, kidneys, skin and lungs. While the tumors are benign, they interfere with normal growth. Sophia Grace has had two brain surgeries and will likely need another this summer. On top of tuberous sclerosis, she has epilepsy, autism, and ADHD. She never lets her health challenges stop her from pursing dance.
"It is the one thing she has to look forward to every week. She would wear her tutus and ballet stuff 24/7 if we would let her," said Sinyard.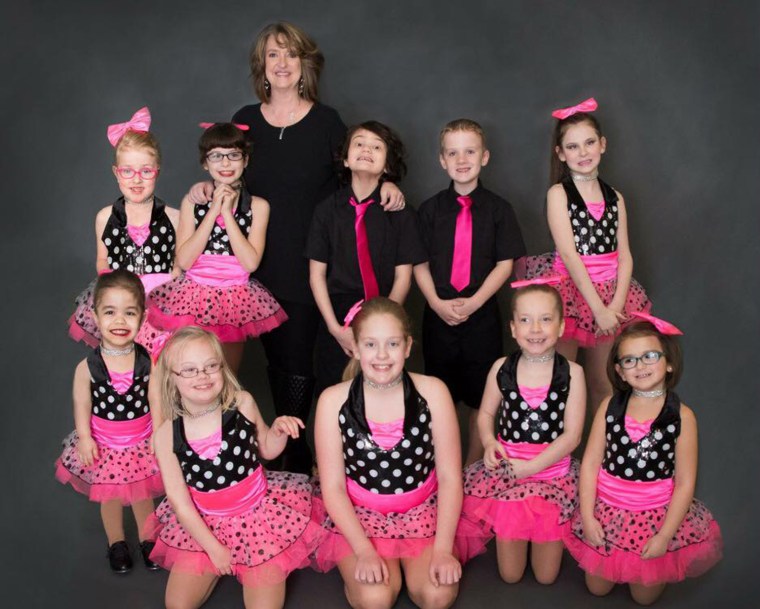 While Sophia Grace never lacked confidence, Sinyard sees that people often treat her differently. But that's not the case at A Chance to Dance.
"She is with people who accept her for who she is," said Sinyard.
When Sophia Grace and the other competitive team members practiced their routine to "Singing in the Rain" on stage for the first time, Sinyard felt tears forming.
"There are not enough words to express how happy we are to see her dance. The first time we watched her dance I think my husband and I cried for a full 30 minutes. She literally was shining," said Sinyard.
Carmen Wood's daughter Sophia, 12, who has Down syndrome, also dances on the competitive team. Sophia refused to participate in school plays or chorus and Wood worried Sophia wouldn't dance on stage. But Smith assured her that Sophia would.
"It was amazing that she got up on stage with her friends and danced. I mean I cried. It was really heartwarming," she said. "To see her up on stage dancing and proud of herself that she knew all her steps, I just never thought she would have the chance to do it."
Wood has seen a change in her daughter.
"To put herself out there, that makes her more confident," she said.
As for Smith, she feels happy her students can dance, compete and are receiving the recognition for their dedication.
"It means the world to me," she said. "These kids are awesome."
Editor's note: This story was first published on April 10, 2017, and has been updated.