Zaya Wade's modeling career is taking off.
Dwyane Wade's 15-year-old daughter made her très chic runway debut walking in the Miu Miu fall/winter 2023 Ready to Wear show on March 7 during Paris Fashion Week.
For her first ever runway show, Zaya wore an olive green knit top, matching skirt and oversized jacket as she carried a brown bag that matched her slingback heels.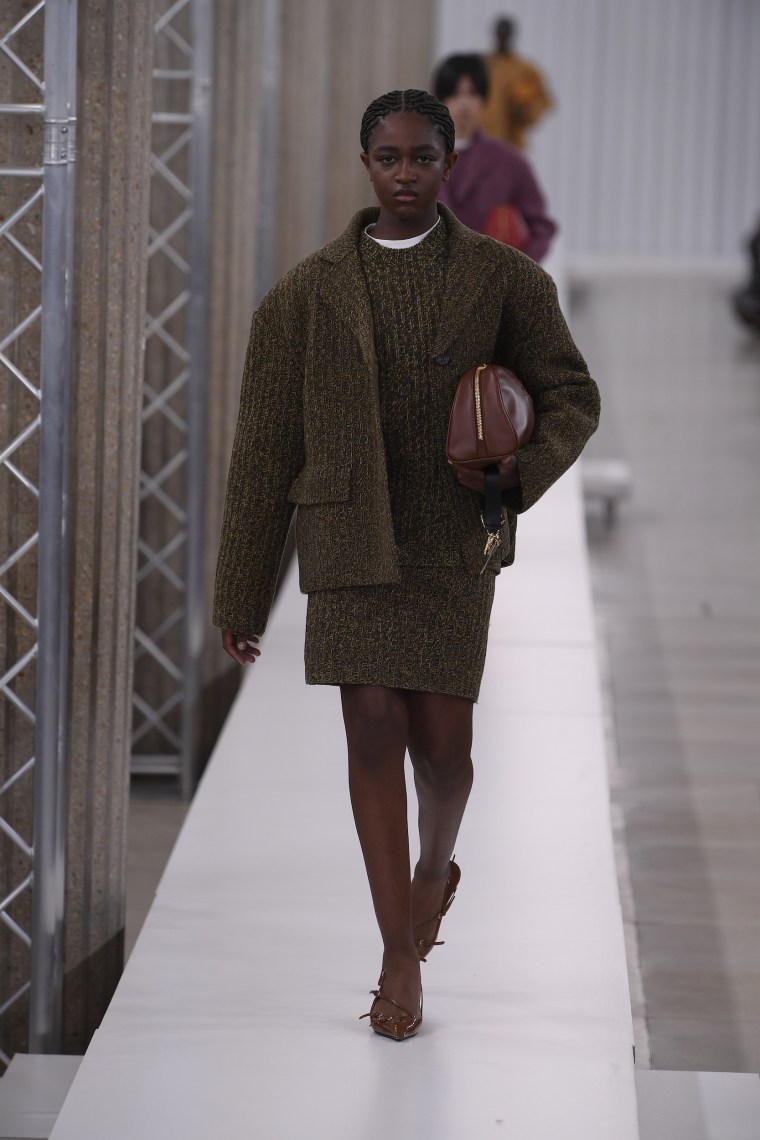 Zaya was in good company as her famous father and stepmom, actor Gabrielle Union, were proudly supporting her in the front row.
Wade sported black slacks with a white button-up, black tie and black leather jacket. The "Being Mary Jane" star complemented her husband by wearing a black dress, which she accessorized with a dark purse and sunglasses.
Other celebrities also in attendance and seated in the front row included Brooklyn Beckham and wife Nicola Peltz, Jessica Alba and Kylie Minogue.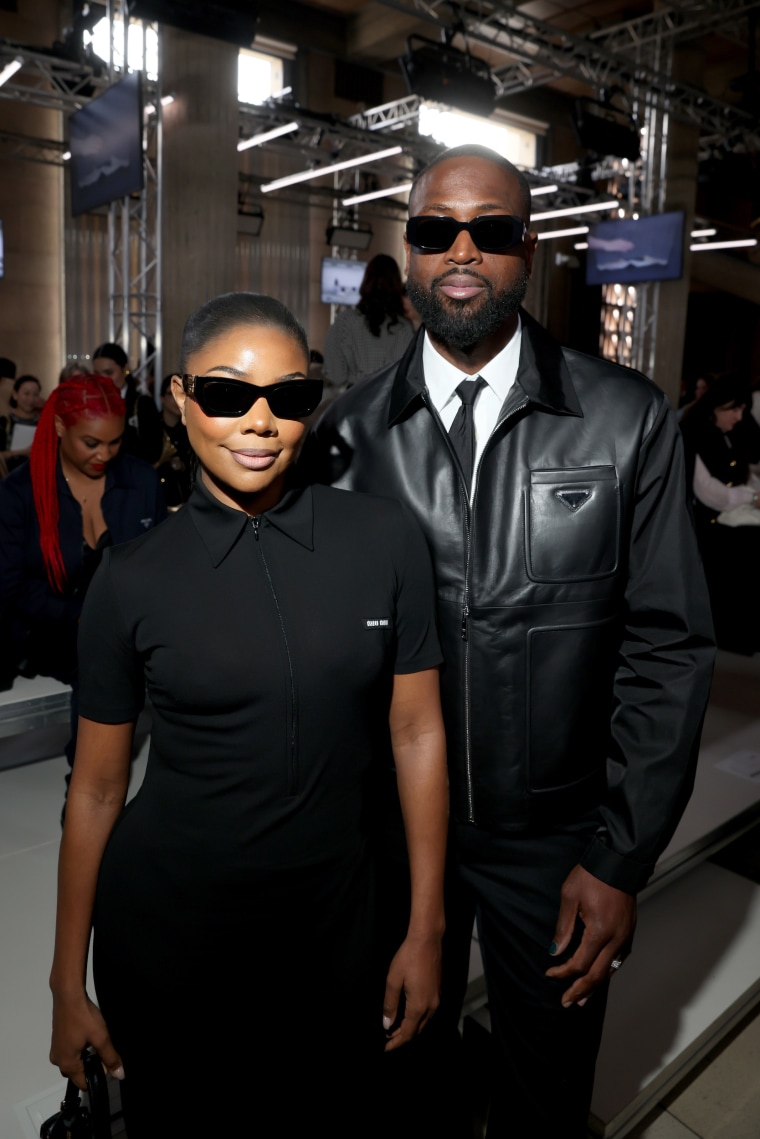 Both shared video from the event on their social media and reacted to Zaya's special moment.
In one video posted on the former Miami Heat player's Instagram story, he is seen hugging his daughter after her runway debut.
Wade is smiling wide and after their embrace shows Zaya what could be photos of her walking the runway.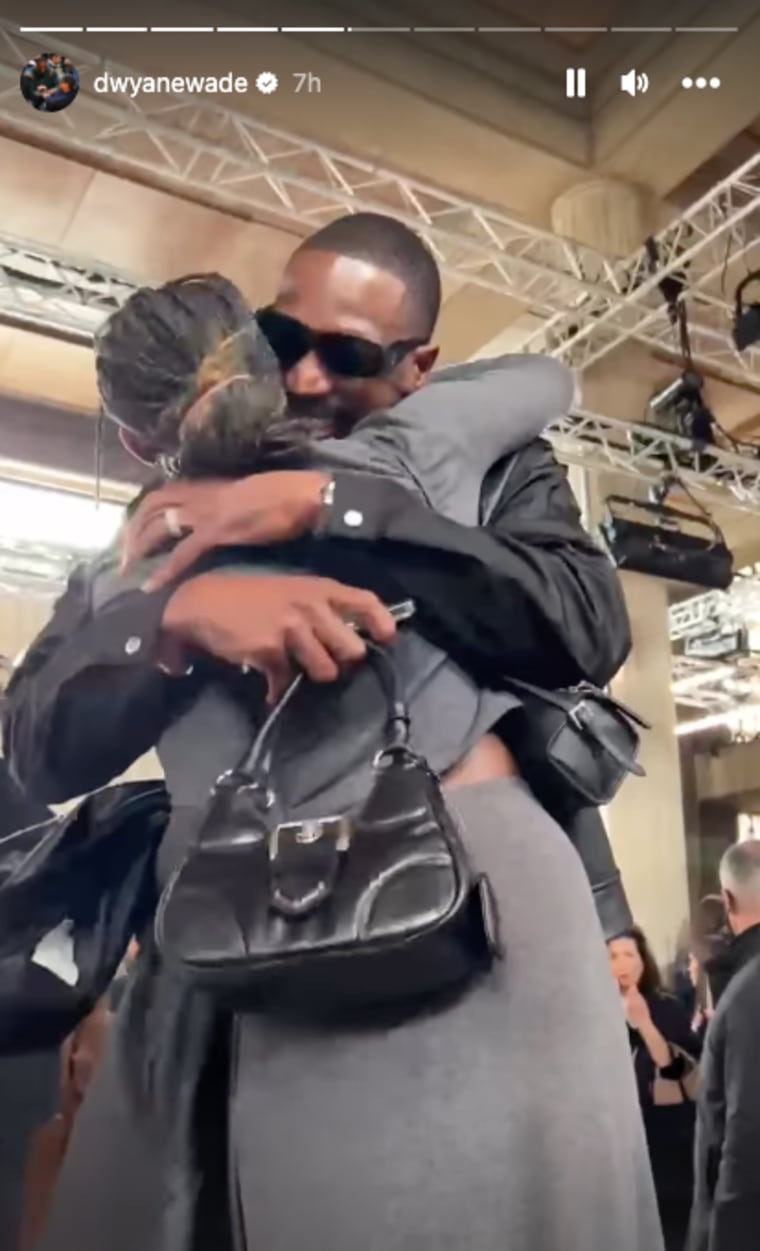 Zaya also posted an Instagram slideshow of photos and video from the event, including photos from backstage.
The comments section was filled with congratulatory and supportive messages from friends and followers.
Her father commented, "To witness your grace is something @zayawade I am Proud of you."
Her big brother, Zaire Wade, also wrote, "If I was in the crowd, your forsure gonna break that look & laugh," adding a crying laughing emoji.
The former NBA star and Union have always shown their support for Zaya. The teen, who came out as trans in 2020, was recently granted an official name and gender change.
Last month, a Los Angeles County judge signed off on the petition, first filed by Wade in August 2022. In his petition, the athlete stated that granting the name and gender change was in his daughter's "best interest."
While Zaya's mother and Wade's ex-wife Siohvaughn Funches attempted to prevent the petition from going through, the athlete stressed "it is about what Zaya wants and what is in her best interest. This Petition is about empowering Zaya to live her truth," read the court documents filed by Wade's legal team.
"Being my full authentic self feels like freedom. Being out and open and truthful about who I am to myself and others is just freeing," Zaya told Logo in June 2020 about being a transgender teen in the spotlight. "It's a beautiful feeling to have and hold and to be able to share with the rest of the world."
"Transphobia still exists and is widely common," Zaya added. "There are genuinely people out there who think that you're a kid, this is a phase, or you don't actually know what you're talking about. I know that I'm trans and it's not like one day I just went, 'I want to try out being trans.' No. So just suck it up. We are who we are." 
CORRECTION (March 8, 2023, 6:20 a.m.): An earlier version of this article misspelled Dwyane Wade's name in the headline. His first name is spelled Dwyane, not Dwayne.