This story discusses suicide. If you or someone you know is in crisis, call 988 to reach the Suicide and Crisis Lifeline. You can also call the network, previously known as the National Suicide Prevention Lifeline, at 800-273-8255, text HOME to 741741 or visit SpeakingOfSuicide.com/resources for additional resources.
It's been two months since dancer, choreographer and talk show DJ Stephen "tWitch" Boss died by suicide at the age of 40. And now, for the first time since that tragic event, his grieving daughter Weslie has made her return to social media.
Earlier this week, the 14-year-old shared a brief clip to TikTok and let her followers know that her father is still at the forefront of her thoughts.
The video shows Weslie, whom Boss adopted after marrying her mother, Allison Holker Boss, in 2013, holding her phone up to a mirror. The reflection shows viewers that the back of her device is adorned with a photo of her alongside the late entertainer.
The music that plays in the background is "Surf," from Mac Miller's posthumous album, "Circles."
"I know we try/ And the days, they go by," Miller sings. "Until we get old/ There's water in the flowers, let's grow."
The only other words that accompany the clip are the three Weslie added to the caption: "i miss u."
Holker Boss responded to the post, which currently has over 23,000 likes.
"I love you babygirl ❤️always and forever," the "So You Think You Can Dance" alum wrote.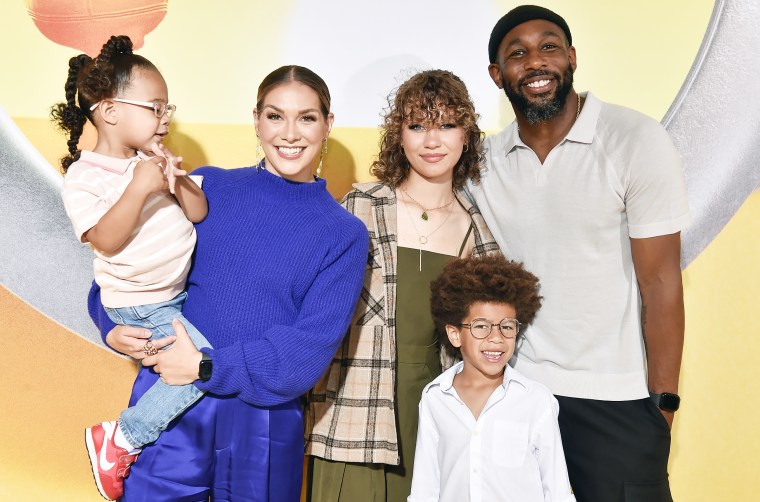 Holker Boss had two other children with the late "Ellen DeGeneres Show" star: their son, Maddox, 6, and daughter Zaia, 3.
The mother of three shared her own first post on social media following Boss' death back in December, a week after learning of the loss.
"My ONE and ONLY," she wrote alongside a photo of the two of them. "Oh how my heart aches. We miss you so much."