Tom Brady's daughter, Vivian, hijacked her dad's phone and did what any pre-teen would do — post a couple funny photos on his Instagram story.
On Feb. 27, the 10-year-old briefly took advantage of having access to the former NFL star's phone by sharing pictures of their family's new kitten.
Vivian posted a cute snap of their tiny pet dipping its head into a glass of water. 
"Poke is my name – Drinking out of Vivi's water is my game," she captioned the photo and included a water and red heart emoji.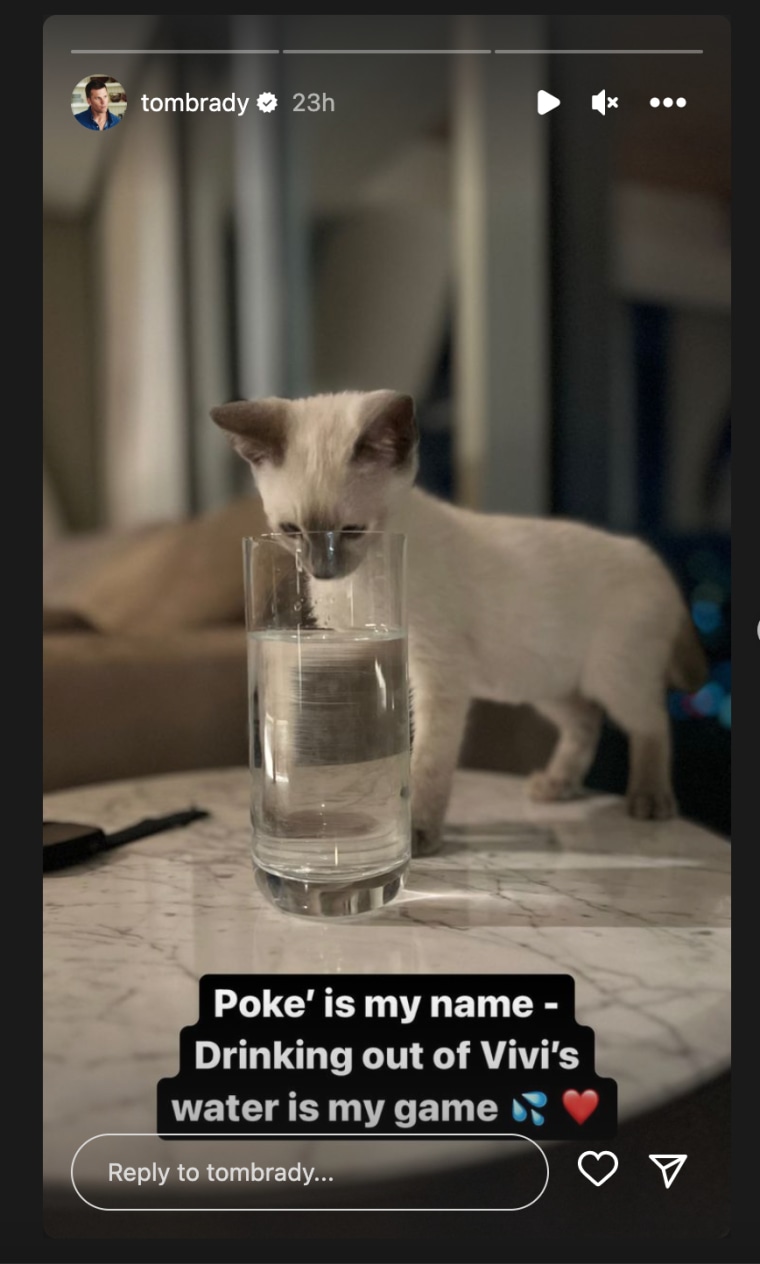 In case any of Brady's 13 million followers were confused about the funny picture, Vivian revealed she was behind the post in a second Instagram story. 
"Nap time!!!" she wrote below an adorable picture of the kitten sleeping with his paws tucked under his stomach. 
She added, "(Btw this is Vivi :) on Dads phone)" and a crying-laughing emoji.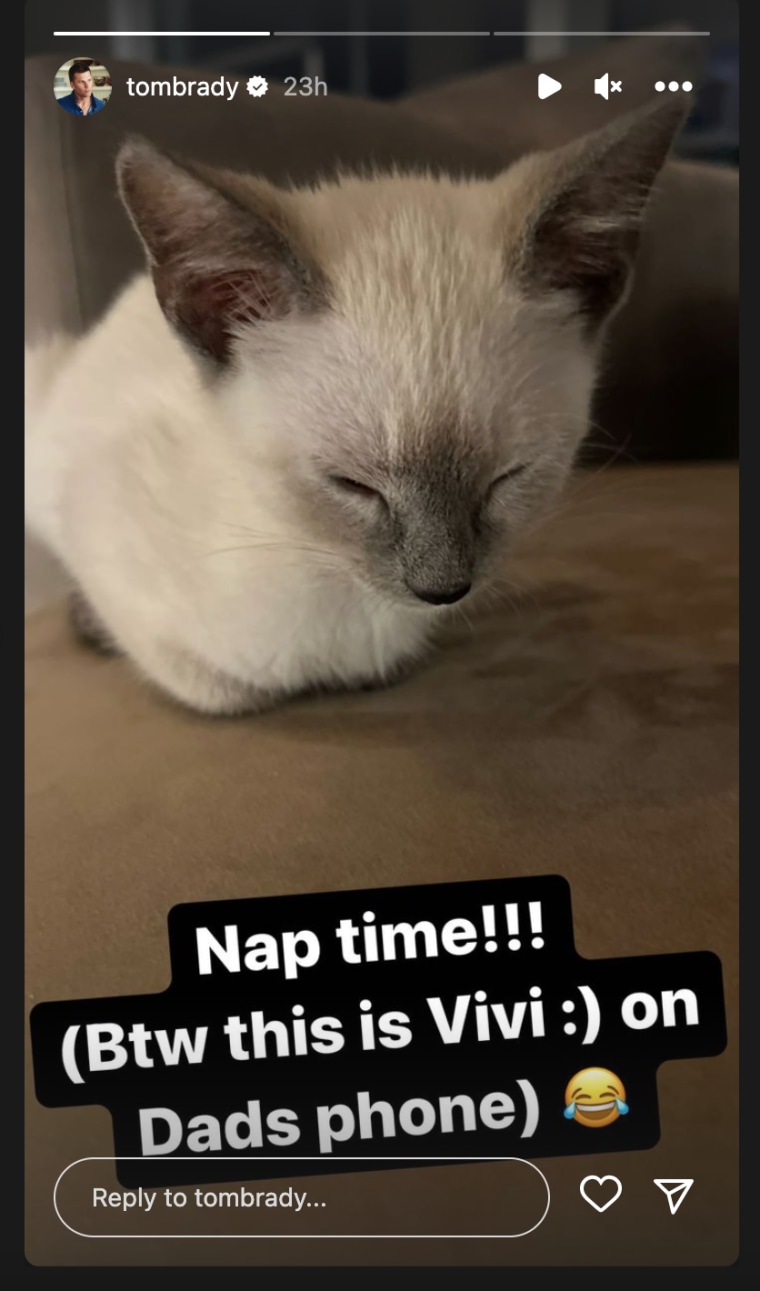 It appears the 45-year-old former quarterback regained access to his Instagram account and phone. His most recent Instagram story teased an announcement involving his clothing brand, Brady.
The Siamese-mix featured in Vivian's snaps is one of the two recent additions to the Brady family.
On Feb. 15, the newly-retired athlete confirmed he is now a cat dad and posted a picture on his Instagram story of two kittens playing together.
He seemed to suggest that Vivian was the one who encouraged him to adopt the kittens. 
"Vivi wins again," he wrote with a red heart emoji. He also shared that the cats came from The Humane Society of Tampa Bay.
"@humanesocietytampa they are in good loving hands," he said.
In his third caption, he tagged Tampa Bay Buccaneers safety Logan Ryan and his wife Ashley Bragg Ryan and wrote "This is what my mornings are like now." 
Brady has been more active on social media since he officially retired "for good" for the NFL earlier this month, after playing 23 seasons.
Since then, he has spent most of his time gushing about his children. He shares Vivian and 13-year-old Ben with ex-wife Gisele Bündchen. Brady is also a father to 15-year-old John with ex Bridget Moynahan. 
For Valentine's Day, he shared a sweet photo with his three children and called them "the sweetest" and his "true love."