Simon Cowell had two very special guests with him at the "America's Got Talent" Season 18 finale.
The "AGT" creator and judge arrived to the Sept. 27 season finale of the competition show with his 9-year-old son, Eric, and fiancée, Lauren Silverman.
Eric, dressed in jeans and a white striped polo, stood in between his two parents while on the red carpet at the Hotel Dena in Pasadena, California.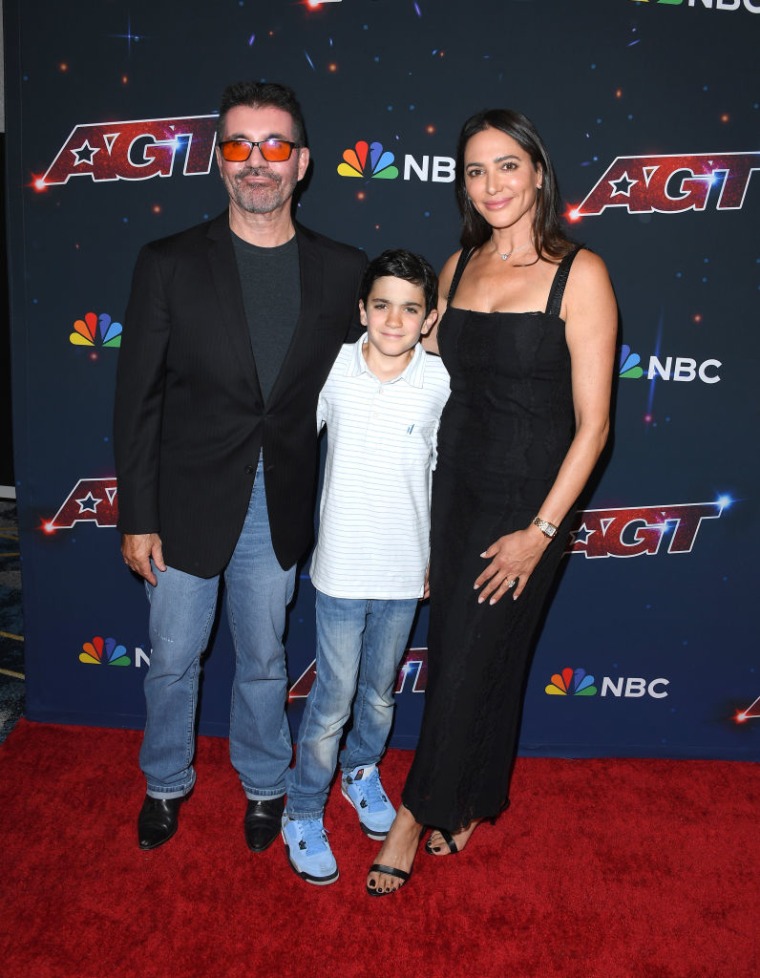 While chatting with E! News ahead of the Season 18 finale, Cowell spoke sweetly of his son, saying, "He's my life. I love him so much and the fact that he loves the show as well.
"I mean, it's everything I could have hoped for. He was excited tonight and he was so happy tonight, so to be able to share that with him, it means a lot to me," he added.
While it was a rare public appearance for Eric, it appears as if attending the "AGT" finale is becoming a family affair.
The trio also attended last year's final episode and posed for photos at the event.
Silverman and Cowell have been together for years and confirmed their engagement in January 2022. They welcomed Eric in 2014.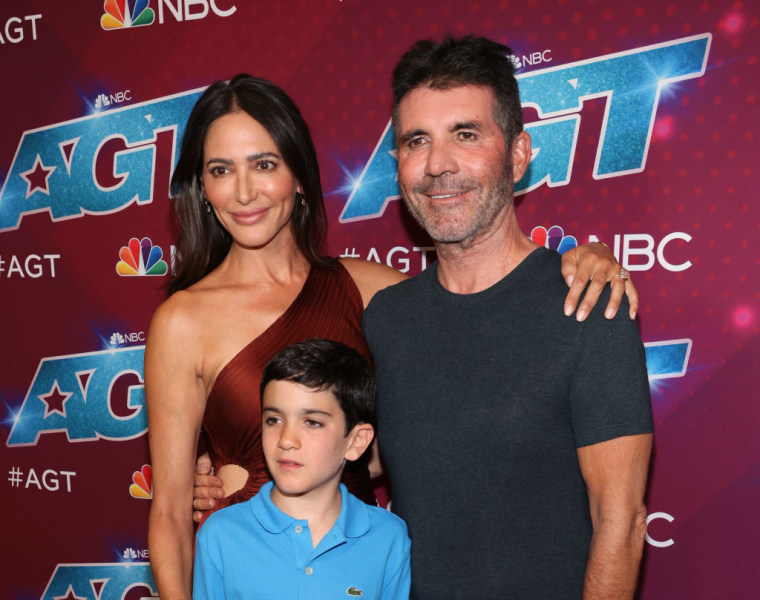 Here is everything to know about Eric Cowell.
Eric was born in 2014
Eric Philip Cowell was born on Valentine's Day, Feb. 14, 2014. At the time, Cowell announced his son's birth on X, formerly known as Twitter, writing, "Very happy to say Eric was born at 17.45 pm. Healthy and handsome."
A smiling Cowell was seen arriving at Lenox Hill Hospital in New York City to wait for the birth of his son.
He's a soccer fan
Back in February 2023, Cowell posted a handful of photos of him and Eric at the Chelsea FC soccer game. A smiling Eric is also seen getting Mason Mount's autograph.
Eric helped his dad propose
During an interview with "Entertainment Tonight" in February 2022, Cowell shared that his son had a hand in his engagement to Silverman.
"One hundred percent he had to coach me," Cowell told the outlet. "And we planned it. He was a big part of it." 
He wants to be a musician and audition for 'Britain's Got Talent'
Cowell shared that Eric wants to play drums and sing in a rock band, with hopes of auditioning for his father.
"He's now decided he's going to audition for 'Britain's Got Talent,'" Cowell told "Entertainment Tonight" in August 2023. "I think he wants to be in a rock band. He loves Green Day."
He jokingly added, "That's going to be total torture. I mean, of all the things I've ever done, this will probably be the hardest, because he does play drums. (He's) going to drum and sing! I went, 'Oh, God, no.'"
Cowell said that Eric is "serious" about auditioning and believes he'll be "be sitting there in 10 or less years time."
He gives his dad great feedback
Cowell said that while watching episodes of his shows he leans on his son for his reaction.
"When I watch the shows — I watch them before they go out — and I'm kind of looking at Eric out of the corner of my eye, thinking, 'Does he like something? Does he not like something?'" Cowell said on the U.K. talk show "Loose Women" in December 2022. "And annoyingly he's normally right."
"He's got his own opinion. He's his own man, which is really, really important. Yeah, he's a sweetheart," Cowell said.