Sienna Miller publicly confirmed her pregnancy for the first time by showing off her growing baby bump at a London Fashion Week event.
On Sept. 14, the 41-year-actor arrived at the red carpet for the Vogue World Show with her bump fully on display.
She posed for pictures in a white, cropped shirt and matching voluminous skirt. She paired the look with sheer black tights and black stilettos.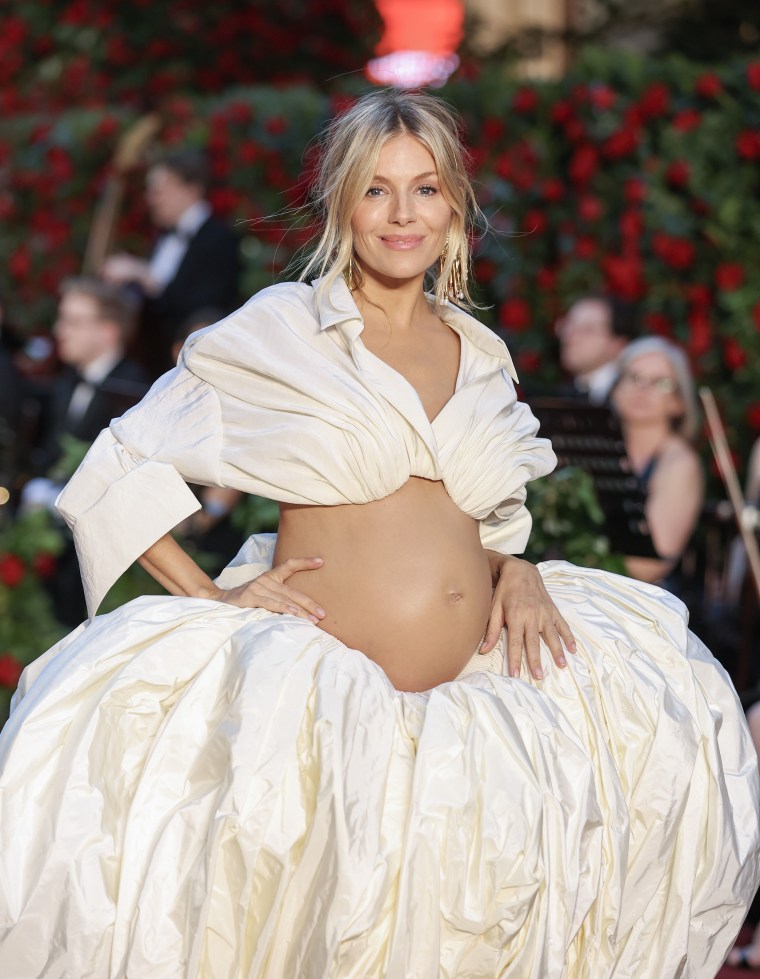 Miller beamed while snapping photos, proudly placing her hands on her baby bump.
The "Anatomy of a Scandal" actor will soon become a mom of two. She shares her 11-year-old daughter, Marlowe, with former partner and "The Sandman" star Tom Surridge. 
According to People, she has been in a relationship with actor Oli Green since 2022. 
Miller opened up about the possibility of having more children when speaking to Elle UK in April 2022. In the article, Miller celebrated entering her 40s and said she was looking forward to leaving her 20s and 30s behind because in the past she felt "pressure... (about) kids, and should I have more, and why haven't I, and all of that, which is a really loud noise."
She continued, "Biology is incredibly cruel on women in that decade — that's the headline, or it certainly was for me. Then I got to 40 and I froze some eggs. Having been really focused on the need to have another baby, I'm just like, if it happens, it happens. That kind of existential threat has dissipated."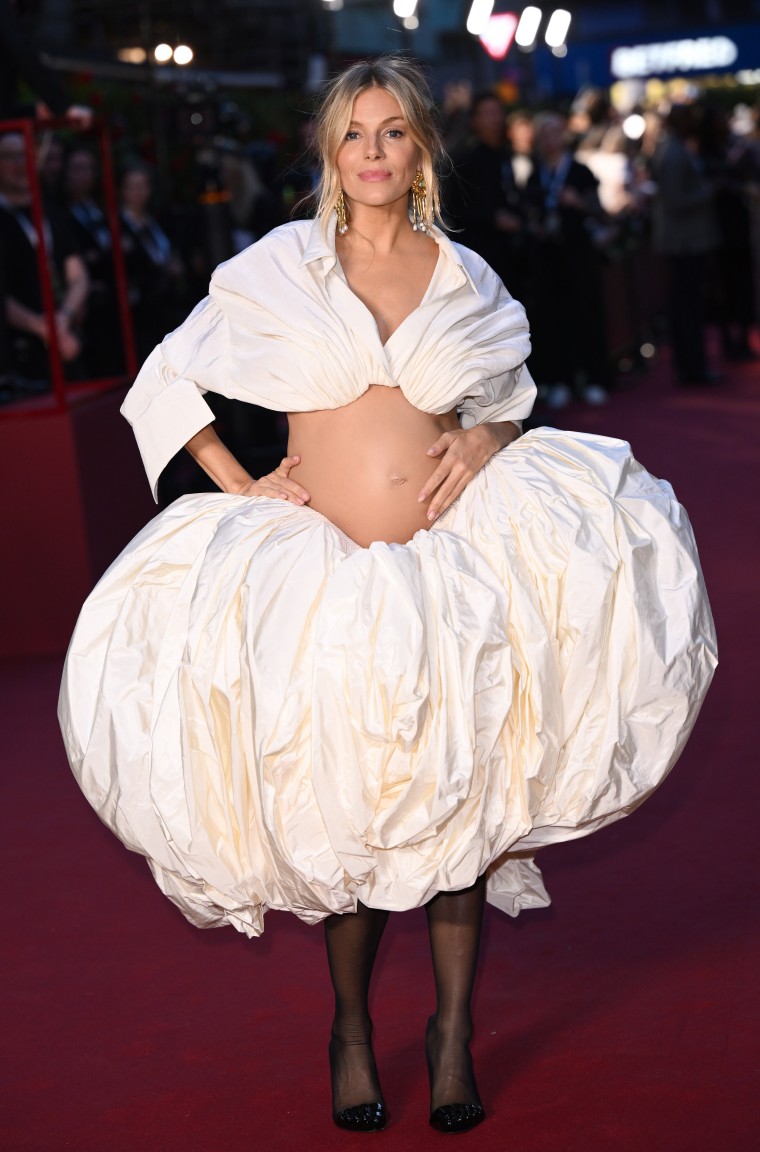 The "American Sniper" star told TODAY's Willie Geist that being in her 40s felt "liberating" when she appeared on "Sunday Sitdown" a few weeks after being featured in Elle UK. 
"I don't think I've ever felt better," she shared at the time. "I don't. I just turned 40 ... (and) everyone says, you know, 'Life begins at 40,' but that felt like a kind of platitude for the fact that you're getting over the hill. I actually have never felt more settled, content." 
She said in the past she "really felt the need to prove" herself to other people. 
"Now I'm like, whatever. Which is so nice," she said.